Highlights of the Motorola edge 30 ultra Pro
Online, a sample of Motorola's Edge 30 Ultra camera has been shared.

This month, the phone will go on sale in China.

It has a Qualcomm Snapdragon 8+ Gen 1 processor and can charge at 125W.
Pre-release images of Motorola edge 30 ultra Pro Ultra camera, which is expected to include a 200MP sensor, have appeared online. As previously reported, Samsung's 200MP ISOCELL HP1 sensor is used in the Motorola Edge 30 Ultra. Motorola's China General Manager Chen Jin has now revealed a camera sample from the device on Weibo (via). The Moto X30 Pro, which will go on sale in China later this month, will be the first phone in the world to feature a 200MP camera. Look at that.
This is a sample of the Motorola Edge 30 Ultra camera
The sensor's 4-in-1 pixel processing enabled the above image to be recorded at a resolution of 50 MP. As a reminder, the image was shared on Weibo, which compresses the file. This is in contrast to Moto G200's 9-in-1, which was released earlier this year, according to the company's VP of marketing. The camera sample takes up more than 13MB of disc space.
A glimpse of the Motorola Edge 30 Ultra
144Hz refresh rate is supported by Motorola Edge 30 Ultra's 6.73-inch Full-HD+ AMOLED display. Snapdragon 8+ Gen 1 SoC and a 4,500mAh battery that can be recharged at speeds up to 125W power the device. 256GB of onboard storage is available.
Motorola's Edge 30 Ultra features
Full-HD+ 144Hz AMOLED display measuring 6.73 inches in diagonal.
The first generation of Qualcomm Snapdragon 8+.
RAM of 12 GB and a hard drive capacity of 256 GB are standard.
A 4,500mAh battery with a 125W charger
Triple-lens back camera system with 200MP resolution
Selfie camera with 60 MP
MyUX OS, based on Android 12.
Triple rear camera setup: 200MP primary, 50MP secondary and 12MP tertiary sensors on the Motorola Edge 30 Ultra. A 60MP front-facing camera and MyUX OS based on Android 12 come standard on this device.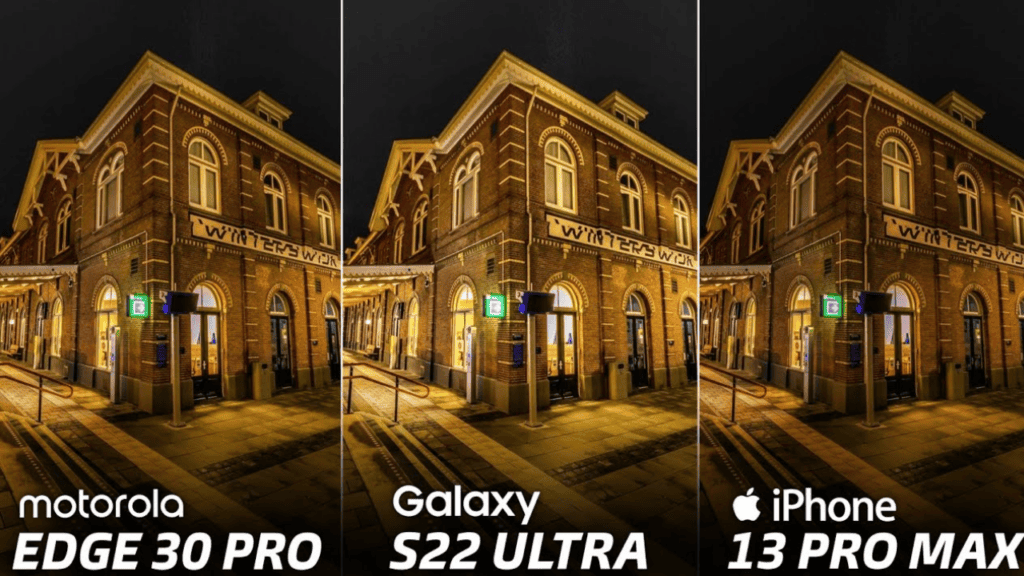 Specifications 
Edge 30 Ultra 5G from Motorola
12 GB RAM | Snapdragon 8 Plus Gen 1 (Qualcomm)
Processor
Measurements: 6.67 in
Display
200 MP plus 50 MP and 12 MP
Rear-facing camera
The 60 megapixels
Self-portrait cam
Battery capacity: 4500 milliamp-hours
Battery
Also Read: 
Motorola offers $50 discount on Moto X Pure Edition for a limited period
Detailed Comparison of Motorola Edge 30 vs Edge 20
Motorola Moto Edge 30 Fusion Prices, Features, with great connectivity
Motorola Razr 3 leaks in short hands showcasing entirely new design and Specs with Summary
FAQs:
Q1: Can you tell me if the Edge 30 pro is water-resistant?
Simplicity is the name of the game with this phone's user experience. Waterproofing your phone with the Motorola Edge 30 Pro's IP52 rating is a breeze when you're on a rainy-day excursion or trying to get some great shots of the scenery.
Q2: Is the Moto edge 30 compatible with wireless power?
Wireless charging is not supported by Motorola Edge 30.
Q3: What is the finest camera quality on a cell phone?
The Google Pixel 6. Even still, for the vast majority of Android users, the Pixel 6 is the greatest photography phone. You'll be able to take gorgeous pictures of landscapes, people, and even yourself.
Q4: Is Motorola a good brand of phone, then?
In spite of Motorola's decline in market share. Rather, the business continues to produce some of the best Android smartphones available, many of which are available for a reasonable price.
Q5: Do you think the Moto Edge 30 Pro is a good investment?
In terms of performance, the Motorola Edge 30 Pro is also a great option for those who want to get the most out of their phone. Just remember that the cameras on this phone aren't as good as those on the top Samsung and Apple models, so keep that in mind when making your purchase decision.