MSI GeForce RTX 3090 Ti Suprim X Leak Details Specs
Unofficially, NVIDIA's MSI GeForce RTX 3090 Ti graphics card is slated to be released next Tuesday, March 29. If that occurs, we'll have specific information to provide in a couple of days. Until then, the majority of information comes from the leaks and rumours arena, with MSI's Suprim X model of the forthcoming flagship GPU allegedly disclosed today.
If the leaked information is correct, the personalised card will be another thick beauty. It has a 3.5-slot design, which means it takes up four expansion spaces in your computer. This is to create room for a large heatsink that will be cooled by a triple-fan shroud. It seems similar to the GeForce RTX 3090 Suprim X to our eyes, however it's thicker and has a different type I/O bracket.
Some Information About Rtx 3000:
The current fight between Nvidia and AMD is still fierce. And the GPU industry is poised. To become much more intense as Intel prepares to enter the fray.
Team green may have to pull out all the stops. To stay ahead of the game, with team red said to be launching three additional. High-end RDNA 2 RX graphics cards and team blue rumoured. To be releasing its up-and-coming range this summer.
Thankfully, the RTX 3090 Ti is on the way. And it seems like it'll take up a lot of room inside PC towers when it launches shortly.
Here Are a Few MSI GeForce RTX 3090 Specs:
10,752 CUDA cores
1,956MHz (Extreme mode) / 1,950MHz Boost clock (Gaming and Silent modes)
24GB GDDR6X memory
384-bit Memory Bus
DisplayPort 1.4a (x3) and HDMI 2.1 (x1)
The NVIDIA GeForce RTX 3090 is the most powerful gaming GPU on the market right now. While professional cards such as NVIDIA Quadros offer higher computational capability, the RTX 3090  graphics card is unrivalled among consumer graphics cards designed for gaming.
In his board diagram, we can also observe that there are twelve pads for GDDR6X memory. Because GDDR6X ICs are currently limited to 2GB per package, this board design can only support a maximum memory capacity of 24 GB, while it's feasible that NVIDIA or a board partner may route extra memory to the back of the card.
Several fresh leaks have surfaced, giving us a clearer look at the impending Nvidia RTX 3090 Ti leak, which is expected to be the world's most powerful – and costly – gaming GPU.
The MSI GeForce RTX 3090 Ti Suprim X will have 24GB of RAM with a 21Gbps bandwidth.
The card will include three DisplayPort 1.4a connectors and an HDMI 2.1 port for communications. With HDR enabled, the card can support 4K at 120Hz or 8K at 60Hz. Variable Refresh Rates are also supported via the HDMI 2.1 connector (VRR).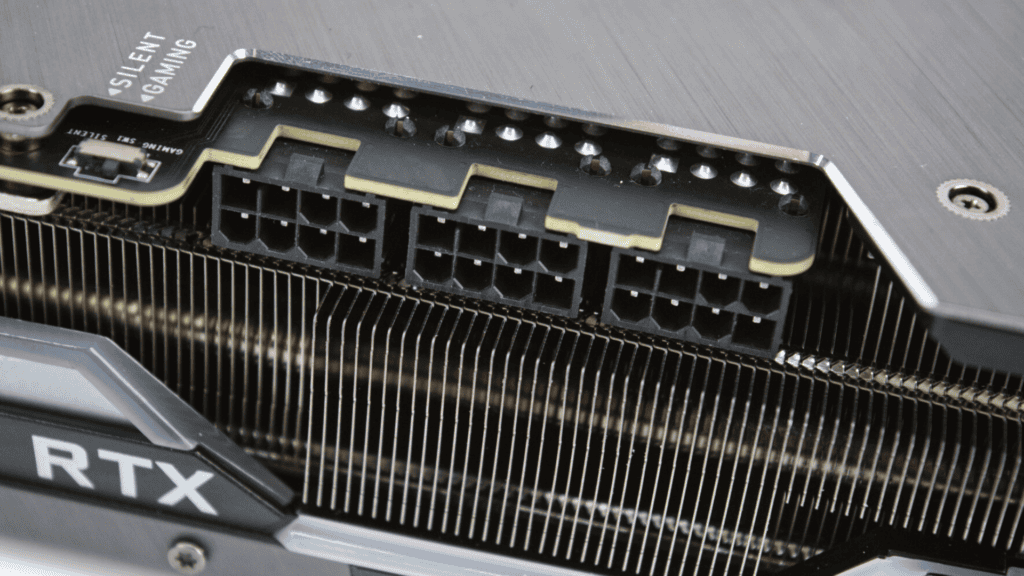 Rtx 3090 Ti Release Date:
The Nvidia GeForce RTX 3090 was released on September 24, 2021, and is currently available for purchase if you can locate it.
Nvidia rtx 3090 price in USA:
You'll need a lot of money and a strong computer to operate the Nvidia GeForce RTX 3090. If you have such a setup, you may look forward to PC gaming bliss at high frame rates and extreme resolutions.
It's one of Nvidia's most costly gaming-grade GPUs to date, costing $1,499 in the US and £1,399 in the UK. Unfortunately, poor availability, chip shortages, and scalpers have made the graphics card extremely difficult to locate, much alone purchase at exorbitant costs.
Rtx 3090 price worthy: 
The GPU has 24GB of GDDR6X memory, a 384-bit memory interface, with a memory speed of 19.5 Gbps. Nvidia hasn't revealed the memory bandwidth, although it's likely to be close to 1TB/s.
With 10,496 CUDA cores and a boost clock speed of 1,700MHz, the GeForce RTX 3090 is a powerful GPU.
It's no surprise that the GeForce RTX 3090 will smash prior. The GeForce RTX 2000-series graphics cards as well as the RTX Titan, according to the Ampere architecture's promise of increased performance and efficiency.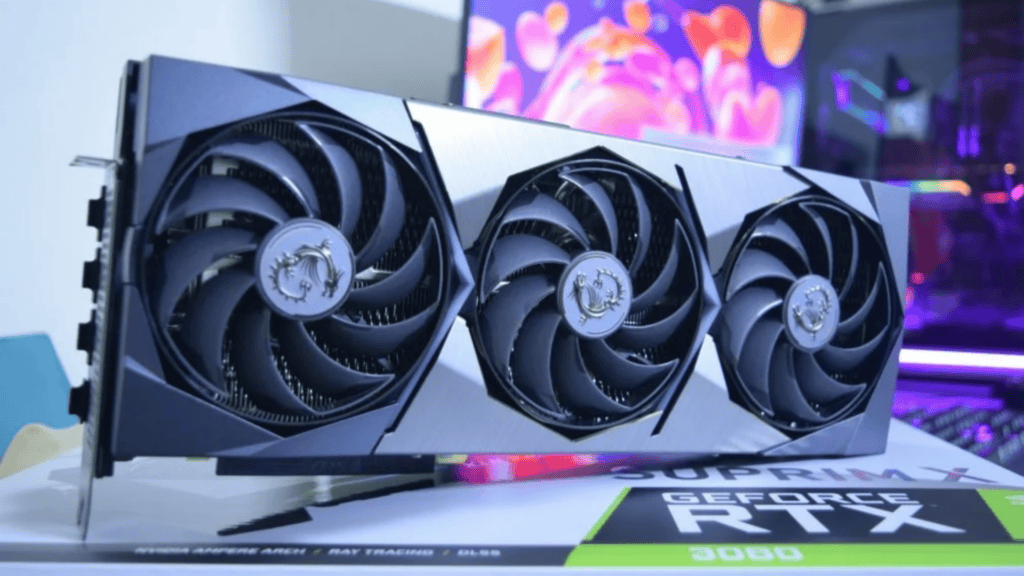 msi suprim x 3090 dimensions
Compatibility with Expansion Slots Full 
Height: 5.5″ (140.1 mm) 
Length: 12.5″ (318.5 mm) 
Width: Triple-Slot
The clock speeds, RAM and its speeds, as well as the card's power consumption, which is rather high, are all noteworthy features. Nvidia's core clock is 1,860MHz, however MSI's is increased to 1950MHz with a 1,965MHz Extreme and Gaming frequency.
Greater clocks imply higher power, therefore the TDP is 30W higher than Nvidia's reference card's 480W. The new 12VHPWR PCIe Gen 5 (12+4-pin) power connection supports cards up to 600W, which is what Nvidia's 4000 series is expected to require.
With these cards, Nvidia and its partners are likely to include a 38-pin to 12VHPWR adaptor. The RTX 3090 Ti will still require a 750W power supply.
msi suprim x 3090 power limit
The card will have a peak wattage of roughly 425W, a temperature of 69 degrees Celsius, and a GPU frequency of 1,800 MHz flat on a constant basis. The RTX 3090 HOF hit a max power usage of 630W after installing the new 1,000W BIOS and a significant overclock.
The RTX 3090 Ti Suprim features a brand-new 16-pin power connection, which has just recently began to appear in power supplies this year.
The new, more powerful power connection can handle up to 600W of electricity. For the RTX 3090 Ti's 480W TDP, this should be more than adequate.
Six hundred watts is a lot of heat to get rid of. NVIDIA's Founders Edition card will use a triple-slot air cooler, while most board partners will use a cooler that extends into the fourth slot, according to Igor. Liquid-cooler variants appear to be available as well, albeit not as the principal SKUs.
Surprisingly, the RTX 3090 Ti will also have PCIe Gen 5.0, which will provide the GPU with 64GBps of bandwidth (or double that of the RTX 3090).
While the extra bandwidth is good — and certainly overkill — the move is odd because Nvidia is doing it with GPUs in the 30 series that have traditionally run on Gen 4.0.
ROG MAXIMUS Z690 HERO
AI Networking, AI Cooling, AI Overclocking, and Two-Way AI Noise-Cancelation are just a few of the ASUS-exclusive technologies for speedy setup.

ROG SupremeFX ALC4082 has an ESS® ES9018Q2C DAC for precision placement and dynamics.

Renowned Software: Includes a one-year membership to AIDA64 Extreme and an elegant UEFI BIOS dashboard with integrated MemTest86.

Onboard WiFi 6E, Intel® 2.5 Gb Ethernet, and ASUS LANGaurd provide high-performance networking.
Also Read: 
Snapdragon 8 Gen 1+ Mobile Platform: Latest 5G
What to Look Out for in Real Money Gaming Sites
How to Install Chrome OS Flex : System Requirement
Top 10 World Best Web Series on NETFLIX – Must watch series
FAQs :
Q: What specs do you need for RTX 3090?

Ans: Energy use It needs a 650W power supply with two 8-pin power connectors and a 350W rated board TDP. System Recommendations The Nvidia GeForce RTX 3090 is the best choice for resolutions up to and including 3840×2160. A high-end processor with at least 16GB of RAM is required for optimal performance.
Q: Is RTX 3090 better than RTX?

Ans: An RTX 3080 Ti is a better choice than both of these cards for the most cheap high-end gaming graphics card, costing significantly less and providing highly competitive performance.
Q: Is the RTX 3070 better than the RTX 3090?

Ans: The resolution of your display also influences your decision, since 4K gaming need a more powerful GPU. Also, don't go overboard with the graphics card.
Other components of your design may need to be upgraded as well, so save some cash for the CPU or power supply. For some, the GeForce RTX 3070 will be the ideal option, while others will prefer the GeForce RTX 3090. Make your decision based on the comparative tables below.
Q: What is the most powerful RTX 3090?

Ans: The ASUS ROG STRIX RTX 3090 OC has 10496 CUDA cores, which is roughly double the number of NVIDIA's RTX 3070 GPU. ASUS's powerful triple axial-tech fan design—tuned for optimal air-cooling performance with the middle fan positioned backwards for airflow—keeps this power in control.
Q: Is a RTX 3090 good for gaming?

Ans: The Nvidia GeForce RTX 3090 is the most powerful graphics card on the market today, with decent 8K gaming performance and great 3D rendering and encoding skills.
Q: What is the world's best graphics card?
Ans: The NVIDIA TITAN V features 12 GB of HBM2 memory and 640 Tensor Cores with a performance of 110 teraflops. It also has Volta-optimized NVIDIA CUDA for the best possible performance.
Conclusion:
The Nvidia GeForce RTX 3090 is the first graphics card to support gaming at 8K resolution. It's not ideal, but it's the only card that won't let you watch a slideshow at that size. If 3D rendering is a big part of your daily routine, the huge compute performance and enough VRAM available here will be a dream come true. We've finally arrived at a point where you can just set your game to 4K and forget about it, thanks to the Nvidia GeForce RTX 3090. All of the eye candy that most people don't want to turn on becomes a breeze with the RTX 3090.