You know Why Nobody is playing Netflix game: Here is the reason
Nobody is playing Netflix game. Even though Netflix has been making a big push into gaming for nearly two years now, the streaming giant's reputation as a household name isn't quite making the transition. Apptopia, an analytics company, recently found that 99 percent of the service's users have never played any of the available online games. Congratulations if you've performed any of their titles!
This data raises questions, despite the fact that it is perhaps not entirely unexpected. It appears unlikely that Netflix will be able to regain those 970,000 subscribers it lost last quarter through player recruitment. According to data gathered by CNBC from Apptopia, the platform's video games average 1.7 million daily users. This is a much smaller number than Netflix's 221 million subscribers. About 23.3 million people have downloaded these video games.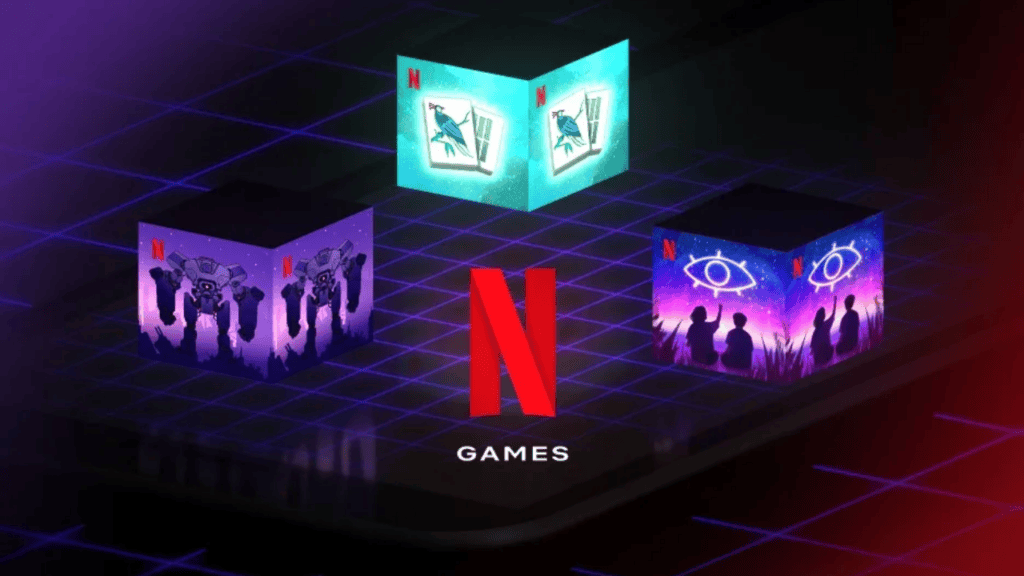 Involvement in gaming by tech behemoths is nothing new
Both Amazon and Google have experimented with creating original content by staffing in-house studios with industry heavyweights. However, despite their best efforts, wealthy megacorporations have been unable to achieve their goals through sheer force of will alone. Creating a video game can take a few years and the combined effort of a large group or a small, independent crew of creators and programmers from all over the world. In spite of the fact that Netflix has made some decent video games, it will take a variety of titles before they can compete with the PlayStation, Switch, Steam, and Xbox ecosystems, not to mention the premiere of the new season of Bridgerton. Netflix is well-aware that apps like TikTok pose the greatest threat to its dominance in your smartphone.
Issues
There may be a consciousness issue at play here, at least for Netflix. The company has invested in video games by purchasing studios like the ones that made Oxenfree and Dungeon Boss, but this isn't reflected in the way they promote and market these titles. (Consider the prevalence of popular guides on the web that explain how to track down Netflix shows.) The streamer does not have the best track record of attracting viewers to its more offbeat projects. Its December launch of a fan website to little fanfare had barely sprouted when it laid off nearly all of its employees. A growing number of shows have been cancelled after just one season. It would appear that Netflix did not make an overt effort to let gamers know that they existed.
Streaming Giant
It'd be simple to blame the streaming giant's lack of subscriber growth on the peril of its content selections, but that's not the case. Popular games that have already been released on other platforms, like the sci-fi strategy game Into the Breach and the card game Exploding Kittens, are being adapted for Netflix's mobile platform. Gaming properties like Stranger Things that expand the company's streaming universes already have dedicated fan bases. Critics, seemingly despite themselves, have encouraging things to say. Video games haven't been given enough time to catch on.
No response to Request!!
Netflix did not respond to a request for comment on Apptopia's findings or its handling of current titles, but the company has been clear about its continued ambition for mobile gaming. By the end of 2022, the company hopes to have supplied approximately 50 games, including new releases like Sam Barlow's upcoming title Immortality (created by the mind behind Telling Lies). Netflix values iteration and has a "crawl, walk, run" methodology that it describes. In all likelihood, gaming will remain in its infancy for a while longer.
Also Read: 
Netflix Updates Us on Its Paid Password Sharing Plans-trendblog.net
How To Fix Netflix Error Code M7353-5101?
Top 10 World Best Web Series on NETFLIX – Must watch series
Can You Download Netflix on Switch? How to Stream Netflix on Switch? 
FAQs:
Q1: How do you, exactly, make the most of Netflix?
Using the app's main screen, you can either swipe down to reveal a row for Netflix games or select the Games tab.

The game can be downloaded by tapping it and then selecting the Get Game option.

You Can Now Tap the Install Button.

You can now start the download and setup of the game.

Pick a persona and get the game going!
Q2: Is the game's data used by Netflix?
It's inspired by Valve's 2013 multiplayer online battle arena (MOBA) video game Dota 2. Studio Mir and Ashley Edward Miller's Kaiju Boulevard are co-producing the show. On March 25, 2021, the first episode of the series was made available on Netflix.
Q3: What's wrong if I can't find Netflix games on my mobile device?
Netflix doesn't allow children to access the games section. If your profile's maturity setting is lower than the game's rating, or if your device isn't compatible with the game, it may not appear. You can't seem to locate the desired video game. See Nothing to play on Netflix.
Q4: Do Netflix video game purchases require a subscription?
For the time being, you can play Netflix games at no cost. As it stands, Netflix will not charge users for any of the downloadable games. In other words, they are not "premium" games. For the price of Netflix, you get access to all of the games.
Q5: How about book three of Dota: dragon's blood? 
On Friday, during Netflix's Geeked Week broadcast, the release date for Dota: Dragon's Blood – Book 3 was announced.
Q6: Does the Dota dragon have romantic blood?
In DOTA: Dragon's Blood, Auroth is most memorable for her friendship with Bram, Davion's squire from the first season. She starts dating him despite the fact that he is not of her species; they share poetry and she gives him gifts from her stash.