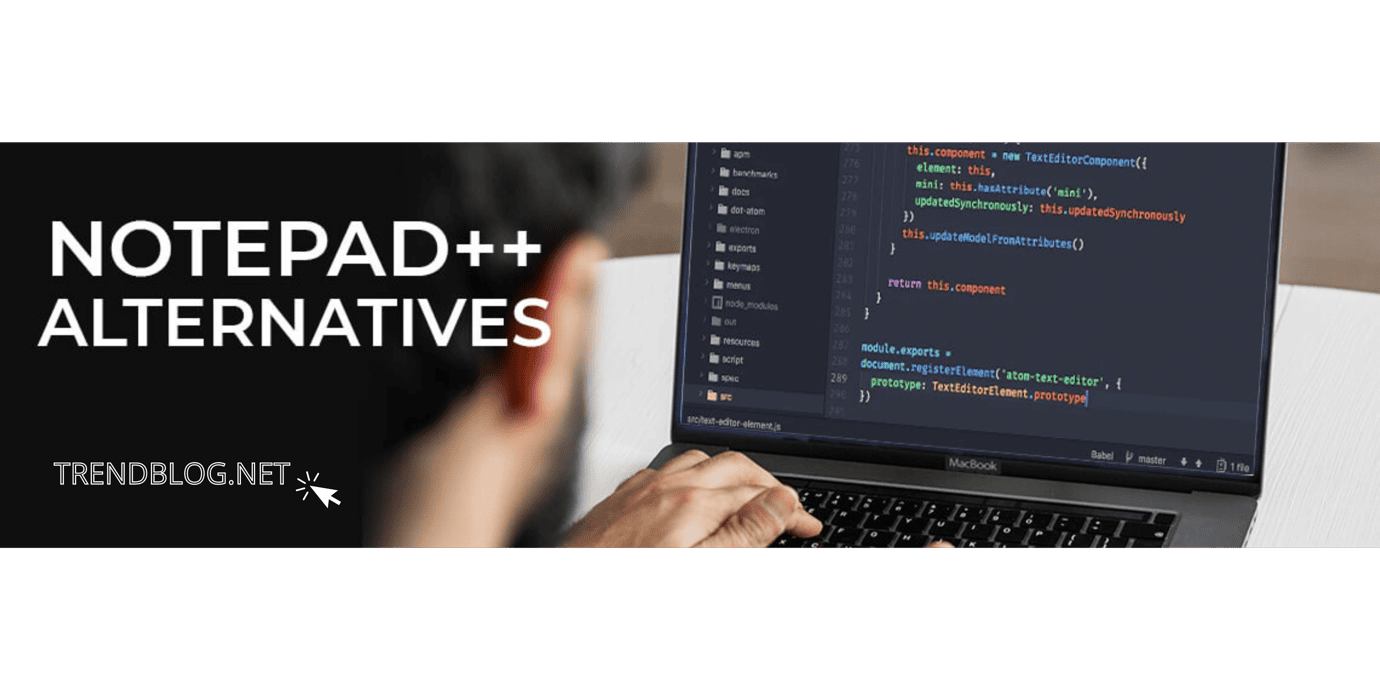 Notepad ++ | 3 Best Alternatives to Notepad++ Text Editor for Mac OS X | How to Install Notepad++ in Mac
TextEdit is macOS's default text editor, and it's about as feature-rich as Windows's Notepad counterpart. Notepad++ is a popular choice among Mac users who are looking for an alternative to TextEdit.
Notepad++: What Is It?
Notepad++ is what would happen if you forced Notepad to work out by injecting it with steroid hormones. Additionally, it has syntax highlighting, folding, search/replace using Perl Compatible Regular Expressions, auto-completion, multi-document editing, WYSIWYG printing, zoom in/out, bookmarks, macro recording and playback capabilities, and more. It supports a variety of programming languages.
Don Ho originally published Notepad++, a free and open-source text editor, in 2003. Written in C++, it utilises Scintilla, a sophisticated editing tool. Besides error indications, line numbering in the margin, and code breakpoints, this open-source toolkit offers a slew of other features that make code editing a breeze.
Notepad++ is the most widely used text editor in the world, with 34.7% of the 26,086 people who answered a Stack Overflow question saying they use it every day. Lifehacker twice awarded it the "Best Programming Text Editor for Windows" award for its excellence in programming text editing.
Why Isn't Notepad++ Available for Macs?
Notepad++ isn't available on Mac, which is a shame. If you can't download Notepad for Mac, you may assume that Notepad++ Mac isn't accessible too. However, this isn't the case.
Notepad++ is heavily reliant on the Win32 API, which is the current Windows operating system's 32-bit application programming interface. This API is composed of many different parts including file systems and devices. It also includes error handling components like as processes and threads.
Additionally, it's in charge of giving Windows its immediately recognised appearance and feel, which many long-term users find attractive. To put it another way, Notepad++ would not exist without the Win32 API. That is, until the programme is completely rewritten.
If Notepad++ were a for-profit venture, it may make sense to create and maintain a macOS (and Linux) version, but since it's open-source and free, there's no financial incentive.
Notepad++'s compatibility with most plugins would be broken if it were ported to another operating system, dividing the Notepad++ community.
Is there a way to get Notepad++ to work on a Mac?
There are two methods to run Notepad++ on macOS since it heavily depends on the Win32 API: either rebuild it to remove the need on Win32 API, or supply it with the required API.
Virtual machines and emulators already make it feasible to do the former, even though it's unlikely to happen in the near future.
Method 1: Use Wine to install Notepad++ on your Mac
Recursive backronym for Wine Is Not an Emulator, Wine is an acronym for So, what exactly is Wine? In order to mimic the Windows runtime environment, this free and open-source compatibility layer aims to translate Windows-compatible system calls into POSIX-compliant system calls
Windows system libraries, services, and other components are re-implemented under a new directory structure for this purpose.
As you can see from the screenshots, Notepad++ performs well under Wine, particularly the Gold and Platinum editions. In order to help consumers, Wine's rating system assigns a score based on what other users have said.
Platinum: Out-of-the-box performance equal to or better than that of Windows.
Gold: With workarounds, it's as good as (or better than) Windows.
Silver: It's great for everyday usage, but there are a few issues with it that can't be fixed.
Bronze: It works, however there are a few hiccups when trying to use it regularly.
Garbage: There are too many issues with something to be able to utilise it in the way it was intended.
You'll need macOS 10.8 or later to run Wine on macOS, and you must tell Gatekeeper not to block unsigned packages if you want to install it. If you satisfy these requirements, go to the next stage.
Install Wine Stable by going to this website and downloading the installation.
Double-click the installer to begin the installation process.
Enter "winecfg" into the console to create a fictitious C: drive on which your Windows programmes will be placed.
Notepad++ may be obtained for free from the developer's website.
Choose a directory where you wish to save the file.
Notepad++ may be used to browse to the directory you just created in the terminal.
Type "wine the-file-name.exe" into the terminal to run the Notepad++ installation programme.
In order to open Notepad++, go into your virtual Windows directory and enter "wine file-name.exe" into the terminal window to bring up Notepad++.
Method 2: Using VMware, install Notepad++ on your Mac.
When running Notepad++ (or any other software) under Wine, you have the benefit of having both programmes running at the same time on your Mac. However, owing to the nature of how Wine works, there may be a few small problems.
You can live with the odd problem as long as you just use Notepad++ on occasion to edit text files. But for software engineers or anybody else who plans to use Notepad++ on a regular basis, bugs may rapidly render it useless.
VMware Fusion is one such virtualization software solution. You may use it to create a virtual Windows system on your Mac and run any Windows programme you want on it.
It's possible to copy and paste text and pictures between Notepad++ on your Mac and Notepad++ on your virtual machine by using the virtual machine's built-in clipboard.
You can learn all you need to know about running Windows programmes on Intel-based Mac machines by starting with VMware Fusion's comprehensive instruction from VMware. Having said that, you'll also need a copy of Microsoft Windows.
3 Notepad++ Alternatives for Mac Users to Consider
Using Wine or VMware to run Notepad++ on macOS may be an option, but each solution has its own drawbacks, which is why so many people are looking for Notepad++ replacements for Mac computers.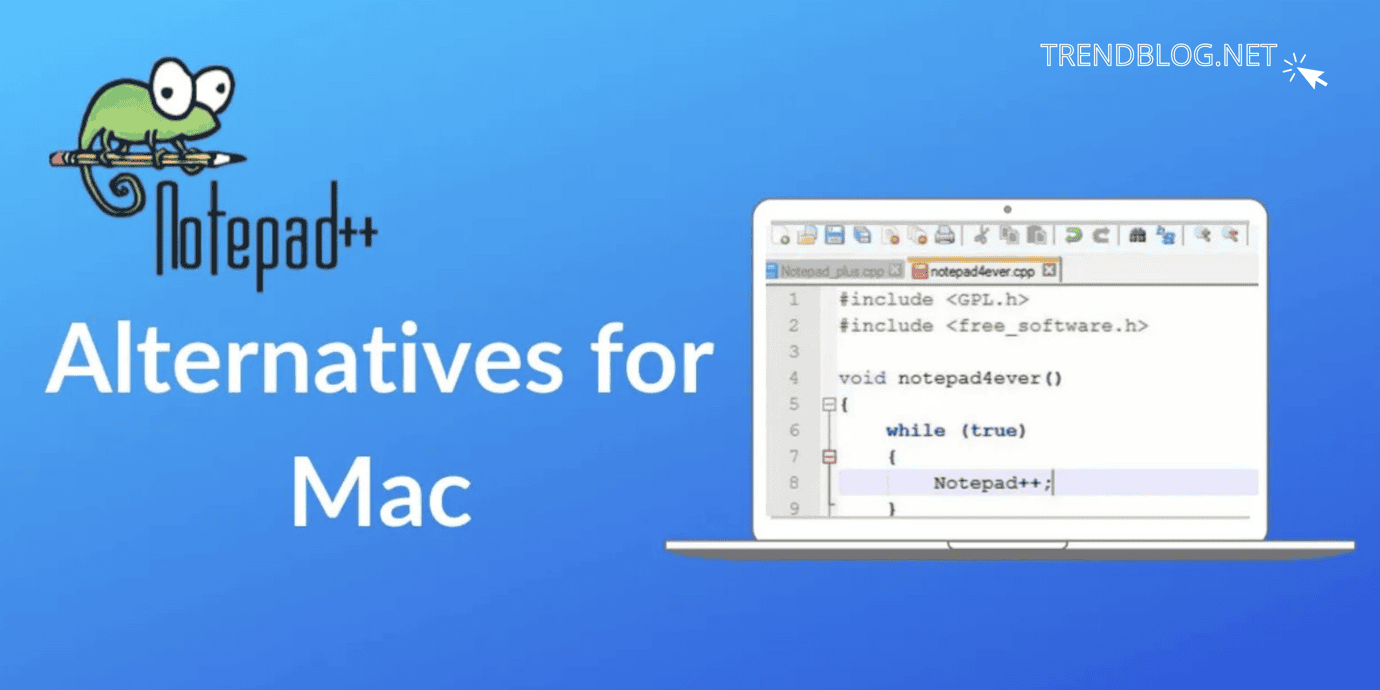 Because the solutions we've chosen are fully-fledged Mac apps, you can rely on them.
Brackets is a cutting-edge text editor designed specifically for web developers. Use the live preview function in your web browser of choice, as well as your LESS or SCSS files, to see changes immediately. It also shows you all CSS selectors matching an ID in an embedded window, so you can work on your code side byside without having to worry about annoying popups.
Brackets is a macOS programme that's open source, free, and looks great. Because it's so small and fast, Brackets is our favourite Notepad++ Mac replacement for anybody who changes text on a consistent basis.
According to its creators, Textmate is a feature-rich text editor that takes a page from Apple's book on operating systems and applies it to text editors.
You can search and change text, use auto-indent for common operations, save clipboard history, work with multiple files dynamically using file tabs, foldable code blocks, and many other capabilities in this programme..
Textmate has a tonne of functionality, yet it's still easy to use, especially for occasional text editors. Textmate has strong snippets, macros, and a unique scoping mechanism that even a language-specific IDE does not have.
Mac, Windows, and Linux users may all use Sublime Text thanks to the editor's feature set.
It may be used for both code and text. Split editing, configurable key bindings, menus, snippets, macros, and completions are all supported by Sublime Text, which is constructed entirely from third-party components for lightning-fast responsiveness.
While Sublime Text may be downloaded for free, a licence is required to use it indefinitely. A single personal licence costs $80, which is not a small sum when compared to the many free text editors for Mac.
The fact that Sublime Text is one of the most widely used text editors on all major operating systems speaks much about the program's capabilities.
Also Check our Article "MobiOne Studio – Remove the limit on creating Apps for Apple's Appstore"