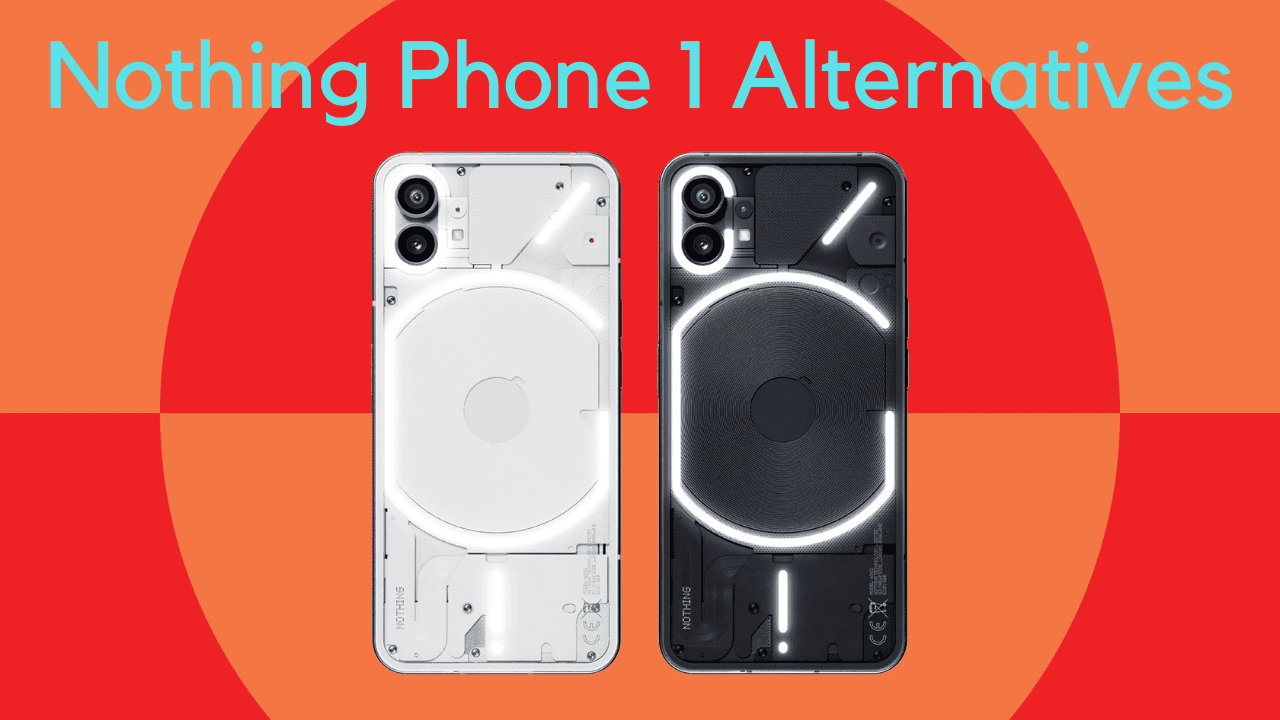 Top 5 Nothing phone 1 Alternatives in 2022
Nothing phone 1 alternatives. We received a mixed response to the Nothing Phone 1 when it was unveiled last week. Carl Pei, the former CEO of OnePlus, created the London-based business Nothing. 120Hz OLED display, Snapdragon 778G+ processor, and 50MP dual-camera system are all included in the phone. The Glyphs interface, which contains 900 LEDs, is the phone's key selling point. The phone's unusual design and excellent marketing have made it a success. 
Nothing phone 1 alternative
Recent media attention has centred on the phone's sleek appearance and low price point. According to Carl, the phone was sold out on Flipkart in just one second. Public sales will begin on July 21st. This phone is a fantastic piece of technology. There are, however, other options available if you are still undecided. These superb substitutes are at least as good as the Nothing Phone 1, if not better.
5 Great Nothing phone 1 alternatives
Instead of the Nothing Phone 1, we've compiled a list of the best phones you can get. Of course, they all run Android, and they all cost the same. 5 great replacements for the Nothing Phone 1 are listed below:
The OnePlus Nord 2T is the company's most current smartphone. Simply put, it's a little tweak to the Nord 2. It has a 90Hz 1080p AMOLED display with HDR 10+ Certification, which is decent but not the greatest. The selfie camera is tucked away in the right-hand corner of the display, which is shielded from damage by Gorilla Glass 5. Compared to the previous generation, the new Dimensity 1300 chip has a marginal boost in performance. This phone has a 4500mAh battery, which can charge at 80W. Unlike the Nothing Phone 1, you get a fast charger in the box with this model. This phone has the same camera sensor as the Nothing Phone 1. Using this phone on a daily basis has been a pleasure. It can also play a bit of video games. OnePlus devices run on the latest version of Android, which means you'll have a smoother user experience. Amazon is now selling this phone for INR 28,999. Bank deals might also save you a lot of money.
Qualcomm's Snapdragon 870 processor is the star of the iQOO NEO 6. It's a fantastic processor that's capable of handling gaming tasks with ease. An E4 AMOLED display with HDR10+ certification is used for the display. There is an 800 nits punch hole in the middle of the screen for taking selfies. It comes with a 64 megapixel main camera with OIS, an 8 megapixel ultra-wide lens, and a 2 megapixel macro lens. A 4,700mAh battery powers the device and allows for fast charging at 80W. (bundled). Gamers will like the phone's gaming-specific features, which make it an excellent choice. It should be a constant friend for everyone, not just power users. Amazon is presently selling it for INR 29,999.
POCO's F4 5G is a fantastic phone for the money. It's an all-in-one phone that can do it everything. An E4 AMOLED 120Hz panel with 1,300nits peak brightness and HDR 10+ certification is included in this model. Glass 5 from Corning Gorilla is used to protect this stunning display. The iQOO NEO 6 uses the same Snapdragon 870 processor as this model. For added protection, it has an IP53 rating for splashes. Additionally, it contains a 4,500mAh battery that can be charged at a rate of 67W. (bundled). Omnivision's 64MP OIS primary camera, an 8MP ultra-wide lens, and a 2MP macro lens are all included in this phone's camera setup. The camera's quality is adequate, but it's far from outstanding.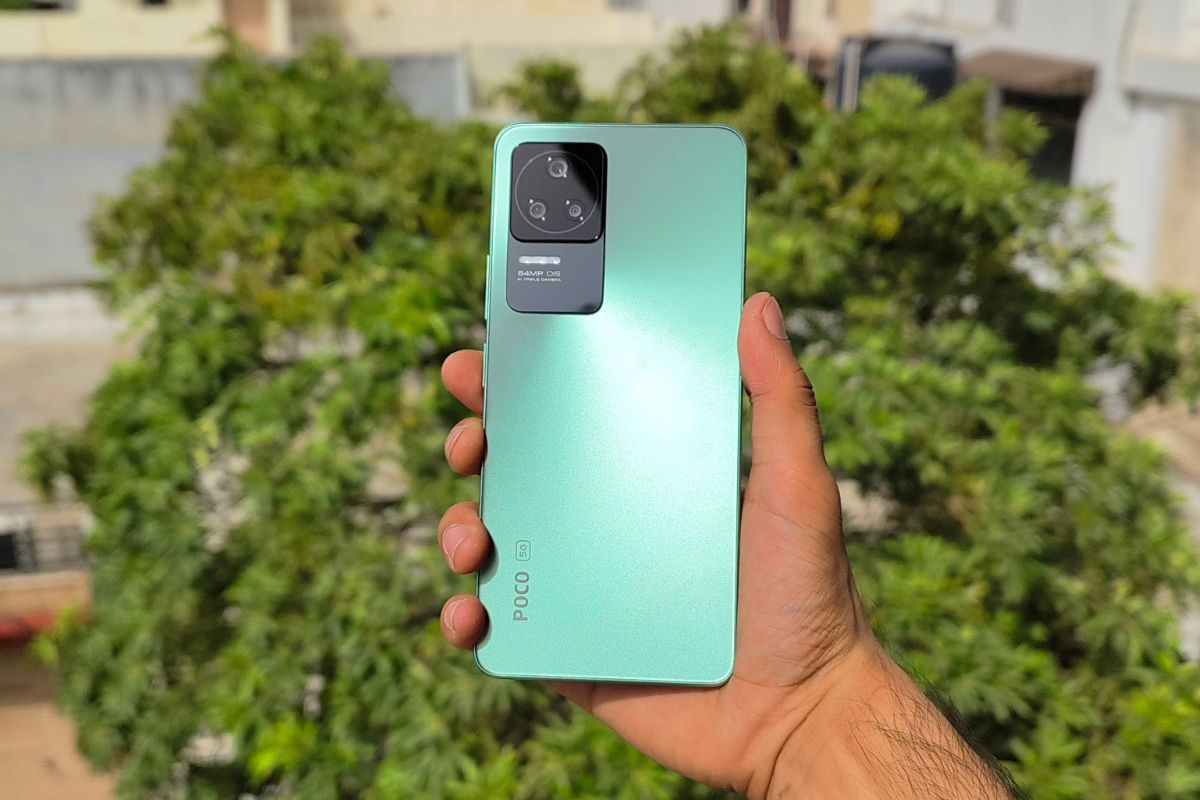 For the price, this is a great deal for the quality of the products included. Rather, consider this phone if you're looking for a device that can do it all. Flipkart is presently selling the phone for INR 27,999 (about $30). When you take advantage of the bank and exchange deals, you may purchase this phone for even less.
Based on the Qualcomm Snapdragon 835 
Compared to the Nothing phone 1 alternatives, the Samsung Galaxy A53 5G is an excellent mid-range option. Major software updates and security updates have been available for four years and five years, respectively. Cameras on this phone are among the best in the market. This chip's performance is adequate but not exceptional in the market. However, the GPU's performance is among the best. Corning Gorilla Glass 5 protects the sAMOLED display's 120Hz, 1080p resolution. A 5000mAh battery with 25W rapid charging is also included. You will need to purchase a charger separately. There is plenty of battery life. The One UI 4.1 based on Android 12 provides a fantastic software experience as well. It's best if you're looking for a long-term smartphone with an excellent camera. Amazon is presently selling the phone for INR 34,999.
Motorola's Edge 30 is a slim phone that packs a tremendous punch. It has a brilliant and fast 144Hz 1080p pOLED display. The phone is powered by the same Snapdragon 778G Plus processor as the Nothing Phone 1. Rather, to begin, it sports an APS-C size sensor with a 50MP resolution and optical image stabilisation (OIS). In the punch hole in the centre, you'll find a 32MP front-facing camera.
The phone is powered by a 4,020mAh battery and can be charged at a speed of 33W. Rather, the charger is already included in the package. The battery life is below average, which is to be anticipated. Also, the phone is powered by Android 12 and is expected to receive major OS updates for at least the next two years. Also, if you're a frequent user looking for a little phone with stock Android, this is the phone for you. Flipkart is selling it for as low as INR 27,999.
Final thoughts
These are the best alternatives to the Nothing Phone 1 that we could find. You can take into account the one that is most appropriate for your requirements. However, if you're looking for the Nothing Phone 1's unique design, there's no substitute. However, if you're looking for a smartphone that's good value for money, one of these should do the trick. Are you in the market for a new smartphone? Let us know what you think.
Also Read: 
Nothing phone 1 review in 5 Points: Most Uniquely Designed Smartphone
Nothing Phone 1 Users Facing Glow Green Light Issue
Sega's Genesis Mini 2 North America release date, game list announced
Netflix Updates Us on Its Paid Password Sharing Plans-trendblog.net
FAQs:
Q1: Who is the founder of the nothing phone 1?
Nothing Phone 1 was introduced by Carl Pei, one of the co-founders of OnePlus, also for an initial price of Rs 32,999 for the 8GB/128GB model and Rs 35,999 for the 8GB/256GB model, and Rs 38,999 for the 12GB/256GB model.
Q2: Is Nothing phone 1 a Chinese company?
London-based Nothing Technology Limited (stylized as NOTHING) is a maker of consumer electronics.
Q3: Is There a 5G-capable phone out there?
There is compatibility for 5G on the recently released Nothing Phone 1.
Q4: Is nothing phone water-resistant?
A system of LED lights distinguishes the Nothing Phone (1) from its competitors in one essential way: also its unusual appearance.
Q5: How many pixels camera sensors of the Nothing Phone 1?
Sony's IMX766 main sensor, which measures 1/1.56-inch diagonally, Also, will be used in the Nothing Phone 1's primary camera