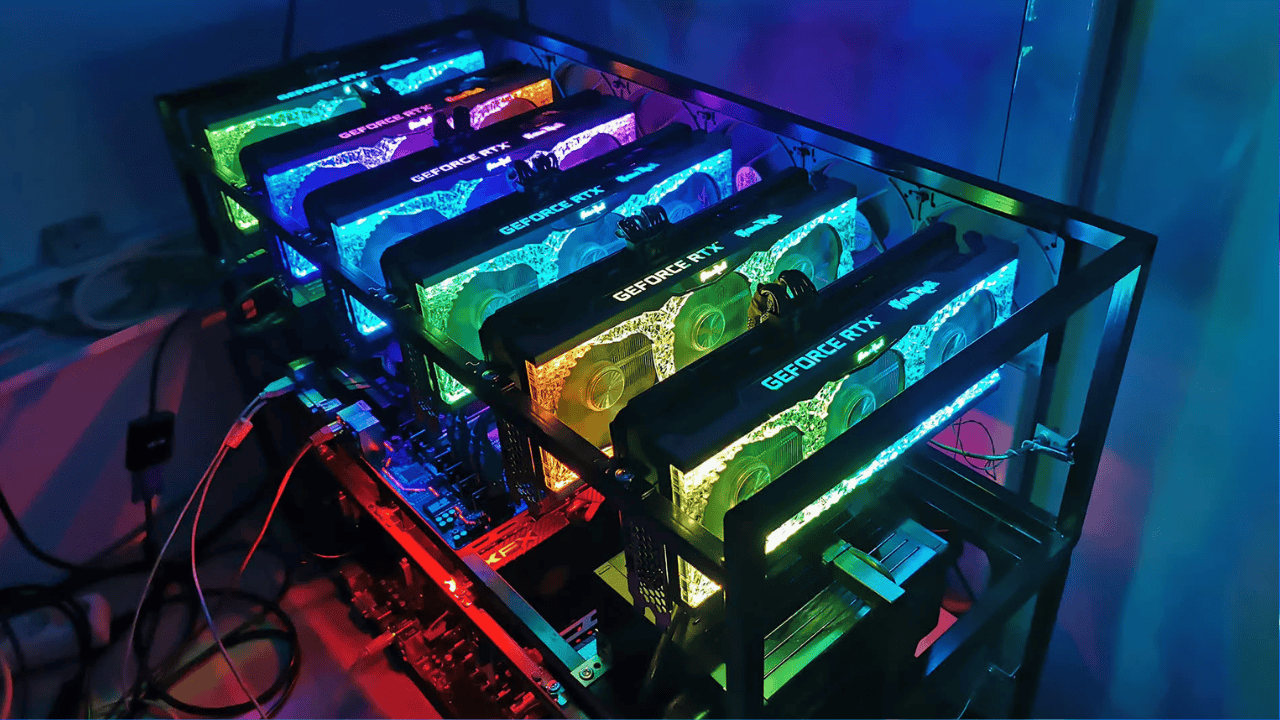 Nvidia Crypto Miner is Sinking GPU Prices as Mining Profitability Plummets
Nvidia crypto miner. Even the most powerful graphics card can't keep up with the demands of cryptocurrency mining. Mining these resources will put a lot of strain on your computer's graphics card for a long period of time. Some crypto miners may not need the most costly and powerful GPU available, therefore we've compiled a list of some of the top mining GPUs to assist you in making the right decision.
Although the NVIDIA GeForce RTX 3090 is a superb graphics card, if you're concerned about power consumption and up-front costs, you may want to consider an alternative. The best graphics card for gaming does not necessarily mean the best graphics card for mining. We've got a recommendation for everyone here.
When it comes to cryptocurrency mining, which graphics card is the best?
You can't just buy the most expensive graphics card you can find and call it a day when it comes to choosing the finest graphics card for crypto mining. Shopping for a new graphics card can be a complicated process, and there are many things to keep in mind. If you're going to use a GPU for cryptocurrency mining, the most crucial factor is how much electricity it consumes.
Consider, for example, the product that comes with the highest rating from us. In addition to being an amazing gaming GPU, the NVIDIA GeForce 3060 Ti is also an excellent mining GPU. Although it won't win any awards for the highest hash rate, you can get up and running with it for a fraction of the price. The NVIDIA GeForce RTX 2070 is your best bet if you're looking for a more affordable option that doesn't compromise on performance.
Many other GPUs, not just those from NVIDIA, are also worthy of consideration.
In terms of value, the AMD Radeon RX 5700 XT is our pick. Also, AMD's Radeon RX 580 is an excellent option for people on a budget who want to stash away some Bitcoins or Ethereum in case of emergency.
To make money mining cryptocurrencies, you don't need to spend a lot of money. Until the hash rate generates coins that you can sell and earn enough to cover your electricity costs, you're already profiting. You'll be in the black after paying off the GPU for a few months, even if you don't include the card's resale value.
When choosing a GPU for cryptocurrency mining, there are a few things to keep in mind. No, I don't want to pay more up front and risk losing money in the long run.
 Alternatively, do you fear that the mining industry will go away with reduced returns and want to invest a little amount of money in a GPU in order to make a few additional bucks?
Due to the fact that the cryptocurrency market is a financial one, it is particularly vulnerable to the effects of media attention and public sentiment. Consider the devastating environmental assessments on Bitcoin that came out at the same time as China's crackdown, which caused the currency's valuation to soar. The cost of a GPU to mine cryptocurrency should be recouped at the very least if you're going to spend $2,000 on it.
As a result, we're not suggesting simply the most powerful (and pricey) GPUs on the market at the moment. That's not only counterproductive in the present economic situation, but it's also awful advise for people who are just getting started in the exciting world of cryptocurrency mining. In contrast to gaming, when the greatest GPU you can afford is required, picking a mining GPU is more difficult.
Also Read: 
Nvidia Metaverse Standards Stocks: Facebook, Microsoft, Nvidia Form
Nvidia RTX 4000 release date rumor sparks more fears over power usage
We all Need a Nvidia Shield Tablet 2022: Here is Everything About it
Nvidia Geforce RTX 4090 to Offer 24GB GDDR6X VRAM, RTX 4080, 4070
FAQs:
Q1: Is NVIDIA involved in cryptocurrency mining?
NVIDIA unveiled a new line of Cryptocurrency Mining Processor (CMP) semiconductors in March 2021 with the express purpose of mining Ether. The significant decline in cryptocurrency prices has coincided with a drop in demand for the company's CMP gear.
Q2: What is Nvidia doing about mining for cryptocurrency?
In 2021, Nvidia introduced new cards for mining dubbed Cryptocurrency Mining Processor, and added software to its graphics cards to prevent them from being utilised for mining purposes.
Q3: Is Nvidia used by Bitcoin miners?
In an effort to prevent GPU shortages for gamers, Nvidia opened a second CMP line for cryptocurrency mining, which was widely reported. The fact that many gaming GPUs are still going to miners was allegedly acknowledged by the employees, though.
Q4: What is the purpose of Nvidia?
Additional Resources. Cryptocurrency mining was a concern for Nvidia, which built and sold GPUs specifically for the purpose of cryptocurrency mining.
Q5: When will GPU mining be around for the long haul?
If you want a rough estimate, you should count on a GPU lasting at least three years. A life expectancy of 5 years would be considered typical. It's not unheard of for someone to live for a decade or more. A lot of graphics processing units (GPUs) are now in their second decade of operation, similar to bitcoin.
Q6: Is Nvidia cards efficient?
A computer's digital rendering is handled by the GPU, or graphics processing unit. By virtue of their speed and efficiency in comparison with the CPU (central processing unit), graphics processing units (GPUs) have become increasingly popular in blockchain mining