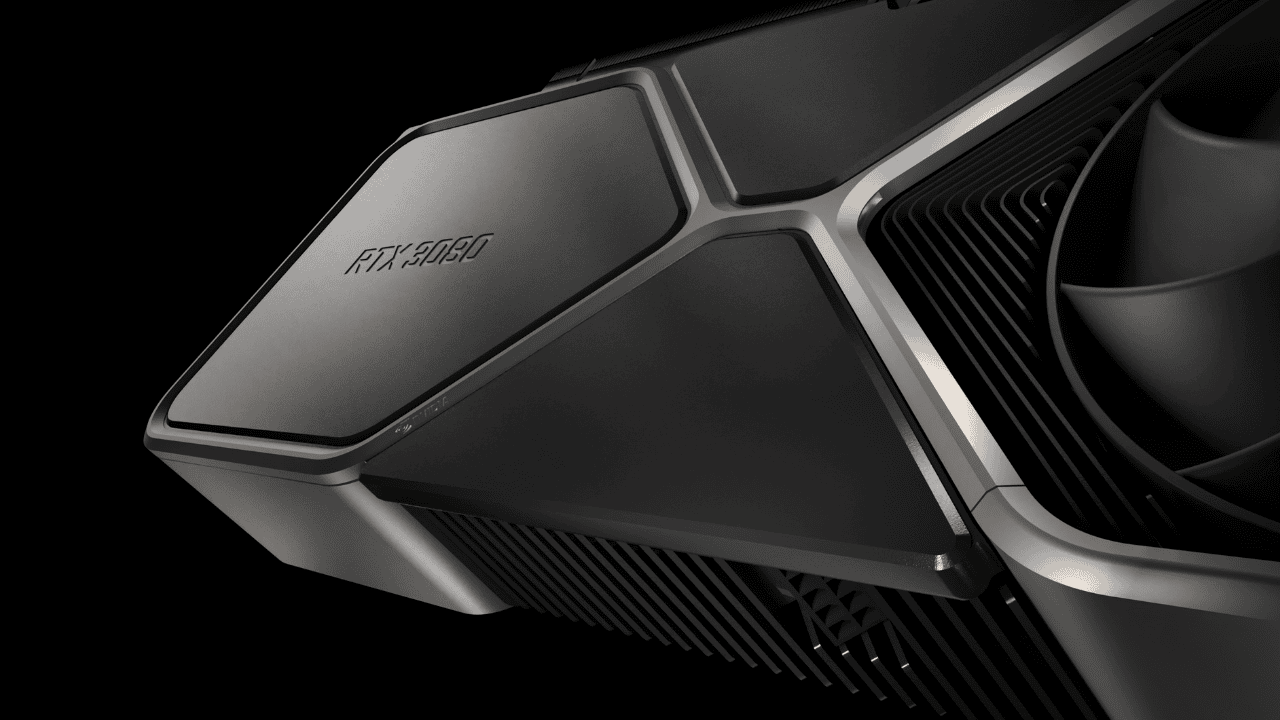 Here is Nvidia Geforce RTXTM 30 Series Gaming Cards brief
Nvidia Geforce RTXTM 30 Series cards have been on the market for some time. And there have even been rumours of a GeForce RTX 40-series card. Nvidia GeForce RTX 30-series GPUs are still difficult to obtain in stock, despite this. This shouldn't come as a surprise, given how much power they provide at such a low cost. You'll want to know which of the Nvidia GeForce RTX 3090 vs 3080 vs 3070 vs 3060 graphics cards is best for you if you're lucky enough to come across a plentiful supply of Nvidia graphics cards.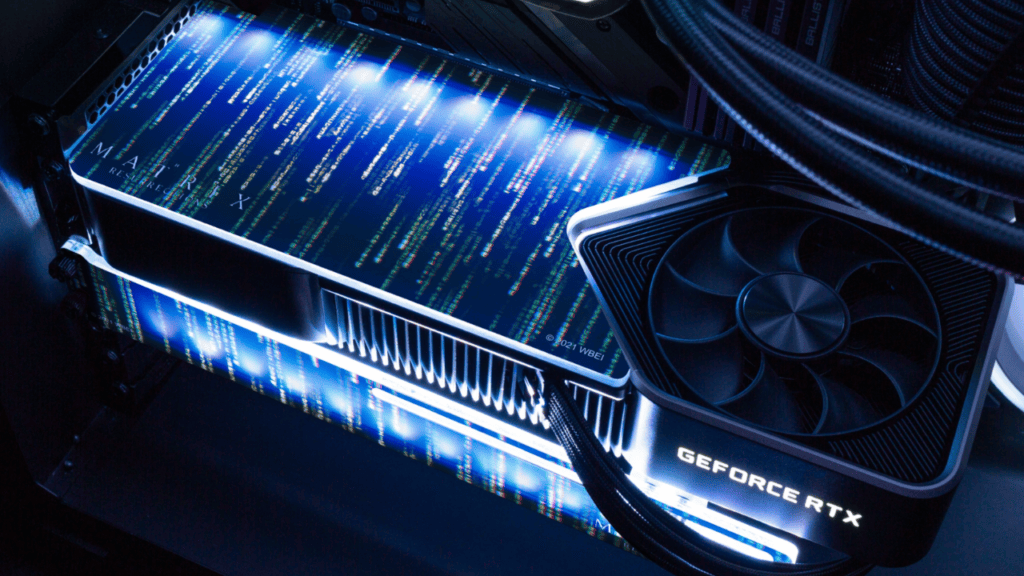 GeForce RTX 30 series GPUs: a brief overview
Compare all the Nvidia RTX 30-series cards side by side in a single graph is the quickest and easiest method to see how they compare. Nvidia provided part of this information, while retail sources provided others, and our own experiences with the cards rounded out the rest of the information.
These cards were originally launched with more powerful "Ti" variants, so keep that in mind. There are two notable examples of this: the GeForce RTX 3090 Ti and the GeForce RTX 3090 Ti. Both cards are essentially just more powerful and expensive versions of their non-Ti predecessors. As a result, the following guidelines still hold true.
Here's a list:
An Nvidia GPU has many processing units called CUDA Cores. They function in a similar way to a computer's central processing unit (CPU). When it comes to processing large amounts of data, the more CUDA Cores a GPU has, the more efficient it is.
When the GPU has enough power and is running cool, the Boost Clock is the greatest speed it can reach. There is also a Base Clock stat, but if you have a powerful machine that is not otherwise occupied, Nvidia GPUs will require more resources while gaming. An increase in the Boost Clock speed generally equates to increased performance, but there are other other variables to consider.
Hard Memory : 
It's important to note that, in theory, GDDR6X memory should be able to handle more demanding games at higher resolutions than GDDR6 memory.

Power Draw, on the other hand, measures just how much power the GPU can consume while the graphics card is fully loaded. We didn't include Nvidia's suggestions for how much overall power you'd need for a PC with each card installed, since buying a power supply is a separate issue.

As a bonus, all of the Nvidia GeForce RTX 30-series GPUs here have a lot in common, regardless of their variances. DLSS, Nvidia Ampere, and 2nd-generation ray tracing are all supported by these devices (sort of an AI upscaler for games).

All of Nvidia's 30-series cards support FreeStyle, ShadowPlay, Highlights, G-Sync, and GPU Boost. They're all HDMI 2.1-compliant and VR-ready. In principle, all of them can run at 8K resolutions. (The 8K capabilities of the 3060 and 3090, for example, will differ greatly, but the possibility is there.) Finally, if you're keen about productivity, all of them support up to four monitors.

The essential capabilities of the Nvidia 3060, 3060 Ti, 3070, 3080, and 3090 are the same, despite their differing levels of horsepower. Because of this, it's important to consider how much use your computer will be subjected to, as well as what apps you intend to run on it.
GPU recommendations for the Nvidia GeForce RTX 30 series
Nvidia Geforce RTXTM 30 Series
Although the GeForce RTX 3090 is a powerful graphics card, it still costs a lot of money at $1,500. Even with the lower-end GPUs, you could create a whole system for that price and still have money left over for games and accessories. The RTX 3090, on the other hand, is oriented more at productivity users, with creative suite drivers and far more memory than most games need. It's a terrific card with a lot of potential, and I highly recommend it. If you're not in animation, it's probably not worth it to pay for this membership anyhow.
AMD Radeon R7 M170
The Nvidia GeForce RTX 3080 is an obvious suggestion for high-end gaming systems in general, provided you have the funds to pay for it. Its GDDR6X memory and roughly 9,000 CUDA cores give it a huge advantage over lower-end GPUs. Because it's so massive and consumes so much power, you'll want to make sure your computer's case and power supply can handle it. To get the most out of it, you'll need a high-end processor and a lot of RAM. For those who have the money, an RTX 3080 could be an essential part of their gaming PC. The difficult part is now upon us: a comparison of the 3070, 3060 Ti, and 3060. There is a clear hierarchy between the 3070 and the 3060, with the 3060 Ti falling somewhere in the middle.
RTX 3070 graphics card from Nvidia
As a former Tom's Guide test rig builder, I can attest to the performance of the Nvidia GeForce RTX 3070, which I used to power my own test rig. In most games, I expect it to be able to maintain a 30 fps frame rate. It's a pricey component, but it's significantly less expensive than either the 3080 or 3090 models.
GeForce RTX 3060 Ti by Nvidia
RTX 3060 Ti has 4,864 Nvidia CUDA cores and 8GB of GDDR6 RAM, as previously mentioned. Both the RTX 3070 (5,888 CUDA cores, 8GB GDDR6 memory) and the RTX 3060 are outclassed by this (3,584 CUDA cores, 12GB GDDR6 memory). Even though the 3060 Ti has additional memory, it still lacks the power of the 3060. This card appears to be a good alternative for mid-range machines that still desire decent QHD performance.
GTX 3060 from Nvidia
The Nvidia Geforce RTXTM 30 Series appears to be a safe pick for anyone looking for 1080p resolution and respectable frame rates as the last strong card in the RTX 30-series. With QHD screens, we'll have to test it out, but we don't expect it to function well in 4K. In addition, the 3060 uses Nvidia's resizable BAR technology, giving it a brief advantage over competing GPUs. Faster frame rates can be achieved without requiring a significant increase in computing power. This technology will be added to the other 30-series graphics cards later in the month, which means that the 3060's price advantage over more expensive models will narrow even further.
Until then, it's best to base your decision on pricing alone, keeping in mind that the more you pay, the better your results will be.
Also Read: 
Nvidia's monster RTX 4090 GPU, Specs, Price, and Release Date
Nvidia GTX 1630 leaks, an entry level Turing card
Want to be among the first to buy Nothing first phone? Then know this
Nvidia GeForce RTX 3090 Ti vs. AMD Radeon 6950 XT: Which GPU should you buy?
FAQs:
Q1: Is it a worthwhile investment for gamers?
In terms of performance, the GeForce RTX 30 Series GPUs are unmatched. Ampere, NVIDIA's 2nd generation RTX architecture, combines new RT Cores, Tensor Cores, and streaming multiprocessors to deliver the most realistic ray-traced graphics and cutting-edge AI capabilities.
Q2: Is Nvidia GeForce RtxTm 3060 good?
The Nvidia GeForce RTX 3060 Ti may not be the fastest or most rugged GPU on the market, but it gives good performance at a reasonable price point.." With that, it ranks among the top graphics cards currently available.
Q3: Is there any update on RTX 30 Series?
RTX 30 Series Graphics Cards are now more widely accessible for purchase online and in retail locations. NVIDIA and Best Buy are working together to make these cards more accessible to Canadian gamers looking to improve their gaming experience.
Q4: Does Nvidia still make 30 series graphics cards?
Nvidia Geforce RTXTM 30 Series GPU Production Is Supposedly Halted to Prevent a Price Drop. GeForce 30 series (Ampere) graphics cards from NVIDIA are being slashed in order to keep prices down, according to a report from MLID.
Q5: What is the difference between the RTX graphics cards, the 3060 and 3070?
When it comes to RTX graphics cards, the 3060 and 3070 have significant differences. In addition, the RTX 3060's boost clock is higher (1.78GHz vs. 1.73GHz) than the RTX 3070's. But the RTX 3070 has 5888 CUDA Cores, compared to the 3060's 3584, which is an enormous difference in terms of performance.
Q6: Is it possible to run 4k on 3060?
With the RTX 3060 Ti, Shadow of the Tomb Raider can be played at 4K/60fps with both RTX and DLSS turned on, but games like Death Stranding reveal the actual potential of CAS and DLSS when they're pushed to their pre-tuned boundaries in games like this