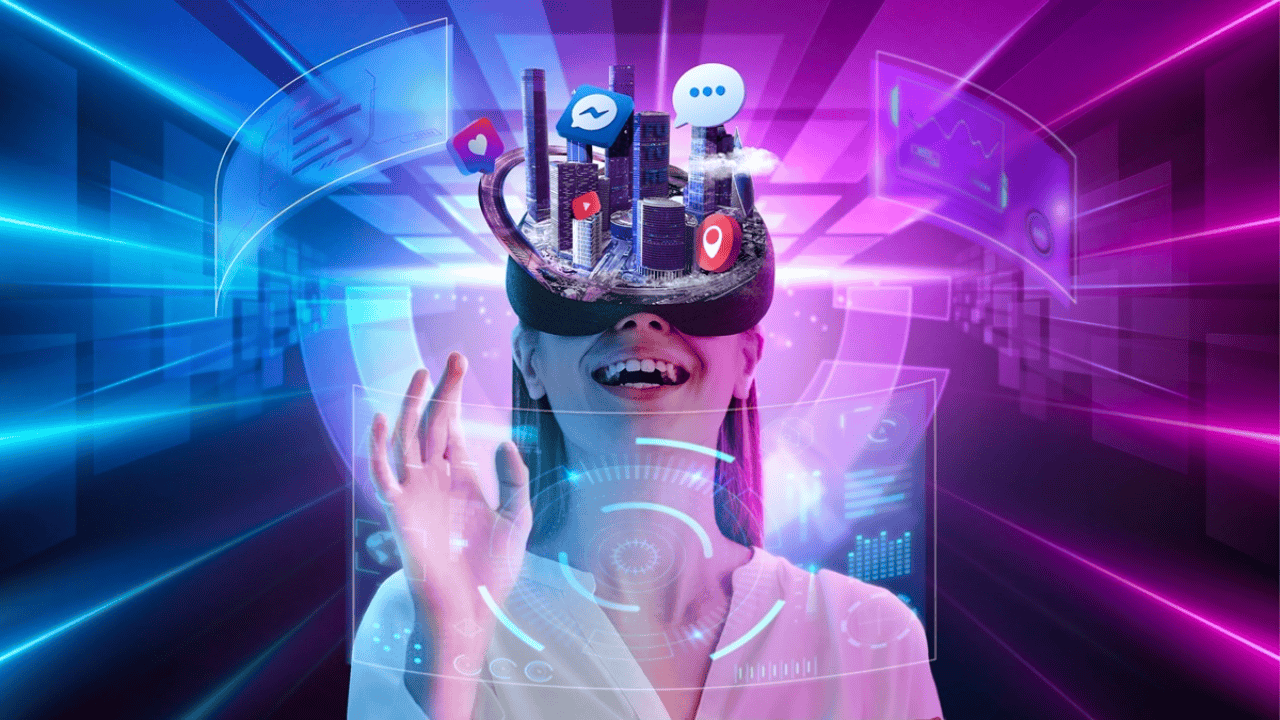 Nvidia ups its metaverse bet with new developer tools
Nvidia ups it's metaverse bet. Nvidia's latest developer tools are an increase in its metaverse wager. Nvidia (NASDAQ:NVDA), a hardware manufacturer, is increasing its efforts to establish a foothold in the Metaverse. The company unveiled its latest suite of developer tools on Tuesday, which includes advanced artificial intelligence features, simulations, and other creative assets specifically designed for use in metaverse settings.
Features: 
The new features will be available to those who use the Omniverse Kit alongside other apps like Nucleus, Audio2Face, and Machinima. One of the primary functions of the tools, according to Nvidia, will be to facilitate the construction of "accurate digital twins and realistic avatars."
Developers,Creators and Users
Developers and users alike are debating whether or not the quality of their experiences in the metaverse is more important than the quantity of them. The first-ever Metaverse Fashion Week, held in the spring, was a prime example of this trend. People's experiences with the event's digital environments, clothing, and avatars, in particular, were criticised for being of low quality.
The Omniverse Avatar Cloud Engine is part of the new Nvidia toolkit (ACE). The creators of ACE assert that it will enhance the construction of "virtual assistants and digital humans."
Omniverse ACE allows programmers to create, tweak, and release avatar software on almost any public or private cloud.
Audio 2 face app
In this new version of the Audio2Face app, digital identity is a central focus. According to Nvidia's official statement, users can now influence digital avatars' emotions over time, and this includes full-face animation. There's no doubt that participation in the Metaverse will increase. It is expected that the metaverse's share of the market will grow to more than $50 billion in the next four years. In addition, the digital world is constantly spawning novel experiences, including new events, workplaces, and even university courses.
Increasing number of people
In light of this, an increasing number of people will try to replicate their identities online. It is essential that technology be developed to facilitate widespread use of metaverses.
Nvidia PhysX, a "advanced real-time engine for simulating realistic physics," is also part of the update. This paves the way for developers to implement physics-based responses to metaverse interactions.
NVIDIA's artificial intelligence technology has been crucial in developing online communities. To a greater extent than ever before, as it releases new applications for programmers to use in improving the metaverse.
Also Read:
Micron Blazingly Fast 24 Gbps GDDR6X Memory Enters Mass Production, Coming To A Next-Gen NVIDIA GPUs Soon!
Stray on NVIDIA GeForce GTX 780 Leads the Industry With the Fastest Frame Rates
New Nvidia RTX 4070 Ti as strong as RTX 3090 Ti- At Less Than Half the Price
Microsoft starts testing an Xbox Game Pass family plan
FAQs:
Q1: What is NVIDIA Omniverse?
Based on Pixar's Universal Scene Description and NVIDIA RTXTM technology, NVIDIA OmniverseTM is a scalable, multi-GPU real-time reference development platform for 3D simulation and design collaboration.
Q2: Is NVIDIA Omniverse entirely free?
NVIDIA has just released a free version of its Omniverse software. As long as you have a GeForce RTX or NVIDIA RTX graphics card, you can use it. Almost one hundred thousand creators have downloaded Omniverse since its open beta launch a year ago.
Q3: Who are the NVIDIA Omniverse users?
Top businesses are using Nvidia Omniverse Enterprise to improve their production processes and artistic workflows. Amazon, DB Netze, DNEG, Kroger, Lowe's, and many more are just some of the new customers of Omniverse Enterprise. More than 700 large businesses rely on Omniverse.
Q4: What is the price of NVIDIA Omniverse?
Everybody can benefit from the availability of NVIDIA Omniverse, as it is available for no cost to private users. For a team of 2 Creators, 10 Reviewers, and 4 Nucleus, NVIDIA Omniverse Enterprise begins at $9,000.
Q5: How do I go about purchasing Omniverse?
Only commercial Omnis purchased from an official distributor will be able to access Omniverse and its games. Business owners who have not yet received Omniverse should get in touch with the retailer from whom they originally ordered the system.