Nvidia's monster RTX 4090 GPU, Specs, Price, and Release Date
Nvidia's monster RTX 4090 GPU. Now that the market has returned to rationality, have you been able to find a gaming GPU that fits your budget? The Nvidia RTX 4090 may arrive as soon as mid-July, so there's a good reason to keep waiting (via VideoCardz). According to kopite7kimi. 
RTX 3090 and RTX 3080 leaks: 
This is the case. Nvidia's RTX 4090 is expected to use up to 450W of power, just as the $1,999 RTX 3090 Ti, but it will have 16,128 cores and 24GB of GDDR6X memory at 21Gbps, compared to the RTX 3090's 16GB of GDDR5X. However, even though the RTX 3090 has 50 percent more cores, the Ada Lovelace architecture on which it is based reportedly packs in a slew of extra hardware, leading some industry analysts to predict that this hardware generation will see a twofold increase in raw performance. If you're interesting, Wccftech has a nice analysis of the math, but Kimi now suggests that the RTX 4090 will have fewer cores and use less power (450W versus 600W) than originally suggested. Since Kimi's forecasts have been dribbling out for months, we've been waiting for them to solidify. The ones that were clearly labelled "April Fools' Day" didn't inspire trust, as you might anticipate. April Fools' Day is a good time to bring up the RTX 4090, which one Nvidia enthusiast assumed would be a 1,000W card with two power connections and 48GB of RAM. It was reported last month that Nvidia is working on two 16-pin power connectors for a 900W card with 48GB of memory.
Nvidia RTX 4090: When can we expect it to be available?
The Nvidia A100 GPU was revealed in May 2020 as a data centre and cloud computing platform to assist developers and scientists working on COVID 19 research (among other things), but that was not a consumer GPU. The Nvidia GeForce RTX 3080 was released first, followed by the Nvidia GeForce RTX 3090, on September 17 and 24, 2020, respectively. On October 28, 2020, Nvidia unveiled the GeForce RTX 3070. We predict the Nvidia RTX 4090 will be released first, maybe as soon as August 2022, followed by the RTX 4080 and the RTX 4070 in September and October, respectively.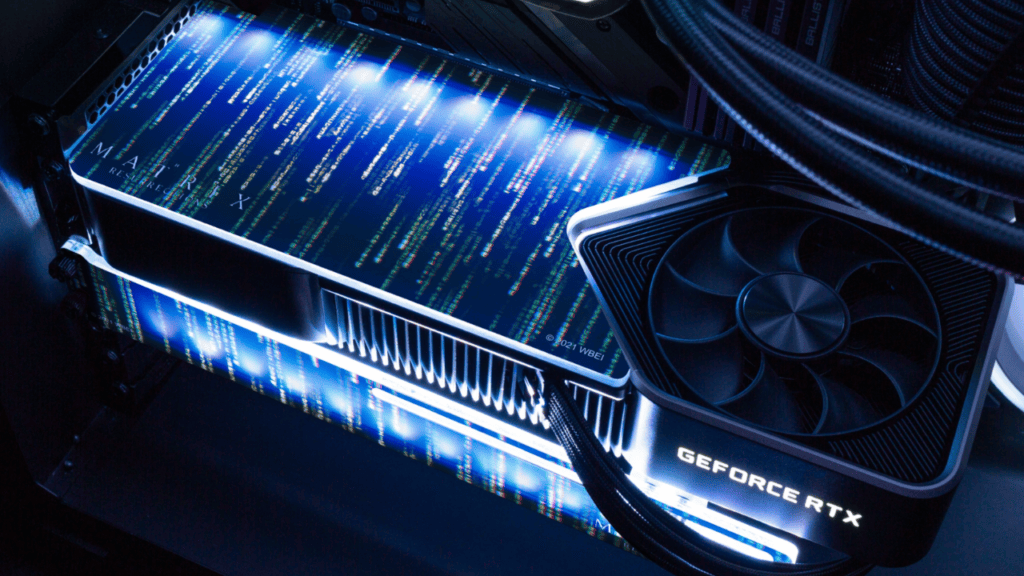 Prices for the Nvidia RTX 4090
The Nvidia RTX 4090's price point is currently a mystery. The Nvidia Founder's Edition of the RTX 3090 retailed for $1,499 (£1,399, AU$2,100). While other AIB partners' offerings, such as larger fans or RGB accents. Increased the price even further. And that was just the list price. A combination of supply chain shortages and high demand for next-generation graphics cards. Inspired profiteers to use swarms of automated bots to buy up available stock and resell it online at inflated prices. But these prices were often significantly higher than the MSRP when it came to the actual paid price. There were also cryptocurrency mining businesses. Who purchased entire warehouses of graphics cards that would otherwise have been purchased by gamers and turned them into mining power. Due to all of these factors, the RTX 3090 has sold at a far higher price than anyone had expected it to. Is the RTX 4090's past an indicator of its future? Honestly, it's difficult to say. No doubt, the RTX 4090 will be a high-priced graphics card.
How much of the perfect storm that surrounded the RTX 3090 price:
As the value of cryptocurrency has fallen, so has the demand for high-end graphics cards used by cryptominers, reducing the upward pressure on costs. As a result, the Ampere and AMD RDNA 2 graphics card lines-ups were not adequately prepared for the chip shortages of 2020 and 2021, which are still a problem.
However, the year is 2022, and the chip scarcity is now all but guaranteed. Nvidia has been able to prepare for the chip scenario in a way it couldn't before with the RTX 3090 since it has had more time to do so.
With regard to profiteers, there isn't much anyone can do about the human impulse to take advantage of strangers for their own gain, but there will likely be more inventory available this time around, making it far less profitable to try to buy up tens of thousands of dollars in graphics cards and resell them for a 50% premium (or more).
There is a lot of evidence to suggest that our current inflationary environment will result in lower prices. It's too early to tell, but it'd be great if Nvidia kept the RTX 4090's price in line with the RTX 3090.
Specifications of the Nvidia RTX 4090
When it comes to the RTX 4090, all of the information we have is based on speculation rather than reality.
This graphics card is almost surely going to be a monster, and we're not just talking about frames per second. If the reports are true, this may be referred to as the Nvidia Tarrasque. Because of how much power it is projected to need. This component alone may be the most power-hungry consumer PC component ever, with a TGP (Total Graphics Power) of 600W. Some of the most powerful gaming PCs on the market can be run with this amount of power.
Only if the Nvidia RTX 4090 is as powerful as some claim. 
Which is anywhere from twice to three times as fast as the RTX 3090, does this level of power consumption make sense. Even with DLSS turned off, the RTX 3090 can run Cyberpunk 2077 at 4K on its top ray-traced settings at 30 FPS, which is still workable but not ideal. Only the RTX 3090 Ti's 57 maximum fps can match the DLSS-enabled card's ability to reach 60 frames per second with those settings. RTX 4090 (with DLSS enabled) should certainly clear 60 fps and maybe even reach 80 fps if these reports are true, however just because a graphics card is twice as fast does not mean that it will instantly double your frame rates in any given game. What we're seeing here is the kind of gaming performance we'd expect if the RTX 3090's TGP, which is now at 350W, were virtually doubled. For now, suffice it to say that this will be the year's biggest graphics card release.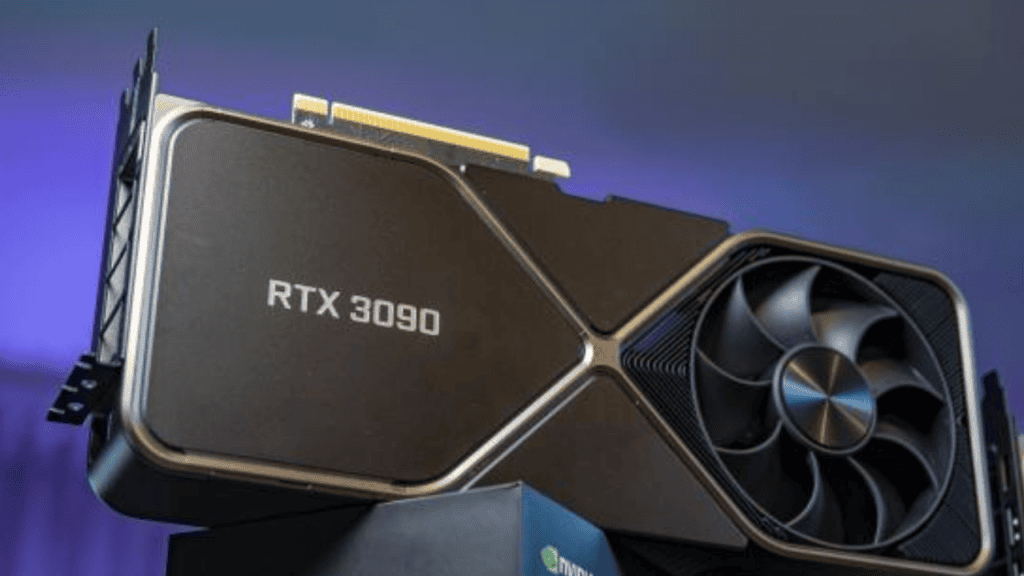 Also Read: 
Nvidia GTX 1630 leaks, an entry level Turing card
Nvidia Crypto Miner is Sinking GPU Prices as Mining Profitability Plummets
Samsung Gaming Tv Hub Brings Xbox, Twitch and More to Newest Smart Tvs
Star Wars: KOTOR 2 Switch Patch Finally Lets Players Beat The Game
FAQs:
Q1: Which NVIDIA graphics card has the highest performance?
As far as PC graphics go, Nvidia's monster RTX 4090 GPU TITAN V is the most powerful Volta-based card ever made. In the wake of NVIDIA's supercomputing GPU architecture, advances are being made in every sector.
Q2: Does the 4090 exist?
According to a rumour, Nvidia plans to use TSMC's 5nm process nodes for its next-generation products. Which are currently manufactured by Samsung.
Q3: Is this the most recent NVIDIA GPU?
In terms of performance, the GeForce RTX 30 Series GPUs are unmatched. Ampere, NVIDIA's 2nd generation RTX architecture, combines new RT Cores, Tensor Cores, and streaming multiprocessors. To deliver the most realistic ray-traced graphics and cutting-edge AI capabilities.
Q4: In what year was Nvidia's monster RTX 4090 GPU founded?
After years of research and development, the nForce platform marks NVIDIA's foray into integrated graphics. NVIDIA GeForce3 is the first programmable GPU in the industry, allowing developers to build their own visual effects for games.
Q5: Is the Titan V better than the Titan RTX?
12 percent more power usage than TITAN V, TITAN RTX is. Both video cards connect to a motherboard through a PCIe 3.0 x16 interface. In comparison to Titan V, Titan RX has 12 GB of more RAM. Desktops can make use of either of these cards.
Q6: What is the 4090's expected RAM capacity?
We don't know the exact clock rates yet, but based on the TSMC 4N process. We should estimate clocks in the 2.0-3.0 GHz region. A 384-bit bus interface is slated to house the GeForce RTX 4090's 24-gigabytes of GDDR6X memory. Which will be clocked at 21 Gbps