Apple might launch MacBook Air and iPad Pro with OLED display in 2024
OLED iPad pro. Even as early as 2024, Apple intends to improve its display technology even further. OLED MacBooks are "increasingly likely" to be released in 2024, according to a recent report from analyst Ross Young. The business is also working on new iPad Pro models with OLED panels, which it plans to release later this year.
OLED iPad Pro 12.9-inch and MacBook Air 13-inch
According to Young, the OLED MacBook is planned to be a MacBook Air in 2024, although that could change.
Adding a 13.3-inch OLED notebook to the 11-inch and 12.9-inch iPad Pros is becoming more and more likely. It is likely to be a MacBook Air, although it might also be a MacBook, a MacBook Pro, or a completely new category.
An other feature of the OLED iPad Pro and MacBook Air, according to the analyst, is the usage of a display technology known as "tandem stack," which will increase brightness, improve display longevity, and cut battery consumption by roughly 30%. Apple's OLED screens may also use variable refresh rate displays in order to further reduce energy consumption.
Mini-LED technology, which Apple now uses, is an alternative to OLED, as we've detailed before. However, it's a mixed bag. Thousands of tiny LEDs are stacked in several dimming zones to create mini-LED screens. When compared with OLED displays, the brightness level of a Mini-LED display can be higher, but the accuracy of the local dimming remains inferior to that of an OLED. Even OLED screens are susceptible to burn-in.
Apple is also investing extensively on micro-LED technologies for the future. Mini-LED screens and OLED displays could be combined in this way. Micro-LED displays are essentially the same as OLED displays, but with better brightness and less burn-in.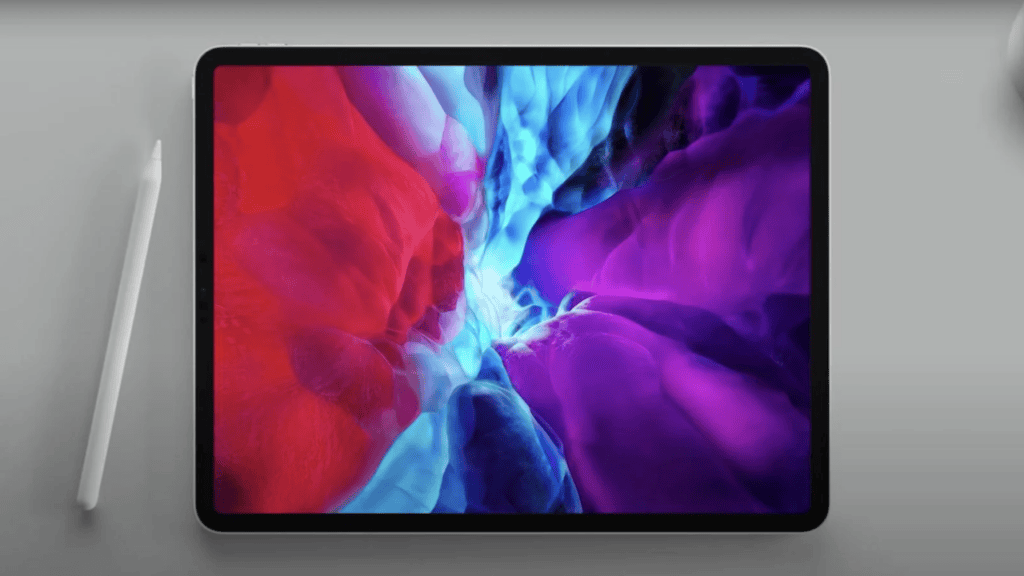 There have been reports that Apple is planning an OLED iPad Pro with a 12.9″ screen, as well as an 11″ screen.
We predict Apple to reshape the tablet market by delivering OLED iPad Pros in 2022," stated Young. OLED displays are expected to be available in both the 12.9-inch iPad Pro and the 11-inch iPad Pro, despite the current lack of a mini-LED version of the latter.
For the 11-inch model, Young quoted a source from Korean website The Elec, which stated LG intends to supply OLED panels, while Samsung intends to supply OLED displays for the 11-inch model exclusively. Currently, these iPad Pro variants are likely to be released in 2024, according to the report.
Considering that Elec claims that the OLED screens are low-power LTPO panels, future iPad Pro models may be able to match the iPhone 13 Pro models' ProMotion refresh rate range of 10Hz to 120Hz. Since 2017, ProMotion has been supported on iPad Pro models with a refresh rate of 24Hz to 120Hz. In order to save even more electricity, a refresh rate as low as 10Hz might be considered.
The displays are planned to use a two-stack tandem structure for improved brightness and a longer lifespan, according to The Elec.
A solid source of display-related information for future Apple products has been provided by Young. On the iPad mini's 8.3-inch screen, for example, he correctly predicted that the home button would be removed. ProMotion screens would be included in the 14-inch and 16-inch MacBook Pro models, which he was the first to report on.
Also Read: 
Snapchat Plus Upcoming Feature to users through a paid subscription
Poco F4 5G, Poco X4 GT Price, Specifications Leaked Ahead of Launch
Is M2 better than M1 : When the newest chip isn't the best
Samsung Galaxy Note 20 Series Gets Camera Improvements With the June 2022 Update
FAQs:
Q1: Does the iPad Pro have an OLED display?
Currently, these iPad Pro variants are likely to be released in 2024, according to the report. Low-power LTPO panels may allow future iPad Pro models to feature ProMotion refresh rate ranges of between 10Hz and 120Hz. In line with the iPhone 13 Pro variants.
Q2: Will the iPad Pro 2022 have OLED?
The next iPad Pro is expected to have an OLED panel, but a report says that won't be the case until 2022, despite numerous rumours to the contrary. There is currently a short-term transition from Mini-LED to more modern OLED displays for the gadgets.
Q3: Is the iPad OLED-ready?
It was confirmed by the Elec that Apple intends to release its first iPads with OLED screens in 2024. According to reports. In the past, a report predicted that Apple's first MacBook with an OLED display will come in 2025, if its new iPad Pro OLED models were a hit.
Q4: Is the new iPad Pro OLED or not?
OLED panels up to 15 inches in size are being prepared for future iPad models, according to a source from MacRumors. But the Pro tablets aren't slated to be released until 2023 or 2024, respectively.
Q5: Does iPad pro have oled screen?
A year after Apple purportedly shelved OLED iPads because they weren't profitable and because the company didn't like the display structure created. The Elec reports that Samsung is currently working on new technology to remedy these concerns. Suggesting that OLED iPads are once again on the table.
Q6: Is there a reason why they no longer use OLED?
The new OLED technology for iPads is said to have divided them. It's been alleged that Apple wished to use a different OLED display for the iPad. One layer of red, green, and blue emitters is all that is required for current OLED displays to work.