Ever since Blizzard Entertainment published their multiplayer first-person shooter Overwatch, the game gathered many fans. In the first beta release, before the official publishing, the game already had over 10 million players and brought their publisher over $1 million in revenue.
The game was first released for the then-current-generation consoles, PlayStation 4 and Xbox One, and Microsoft Windows in 2016. After the game had proved itself as a massive success on the market, it received a port for the Nintendo Switch back in 2019. The latest port of the game was developed in March 2021 for the Xbox Series X and Xbox Series S.
Over the years, Blizzard was adding many new heroes, maps, etc., everything free of charge. The only thing players need to pay for is a loot box to purchase cosmetics items. Of course, this was just an option while playing the game.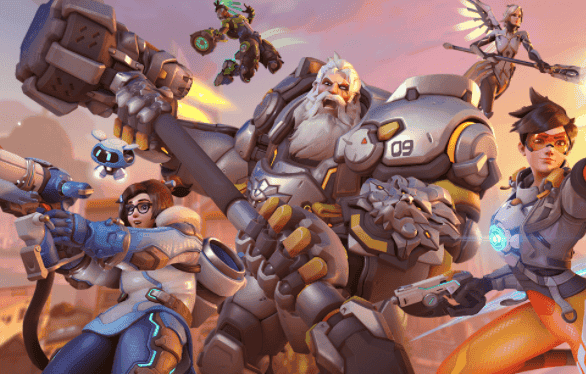 Overwatch gameplay
Overwatch is an online first-person shooter game. All the players are divided into teams of six. The game itself can be played in several different modes designed to combat two opponent groups of players. Every player can choose his character among three different classes – Damage heroes, Tank heroes, and Support heroes. Depending on the class choice, you are getting other active and passive skills, attributes, and your role towards your teammates is different. During the game, you can always switch your hero. The game is actually encouraging changes and constant team dynamics.
The game is placed 60 years in the future, showing the Earth as it could potentially be. Basically, the world entered the crisis, and every country tried to produce its own super-soldiers. When that didn't work, United Nations formed Overwatch to bring back peace and order.
There is an Overwatch League where players can compete in the form of an Esport. https://overwatchleague.com/en-us/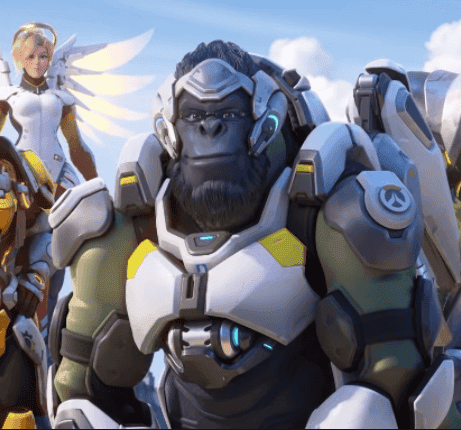 Overwatch Cross-Platform
Well, here we have the bad news. Overwatch is not a cross-platform game. Unlike Minecraft cross-platform, Overwatch cannot be played with people using a different console. The Blizzard itself stated on the website that players of the game live in separate "ecosystems", meaning they cannot play together on different consoles. Since the game is actually functioning by putting players into teams of six, it's sad that you have no possibility to play cross-platform. https://us.battle.net/support/en/article/70345
Also, if you have a game on Windows, meaning Battle.net, and you want to switch to PS4, you will have to start from zero.
Read more: The Best cross-platform games you can play!
However, here is some good news to lighten up your day. As you know, Overwatch 2 was announced on the BlizzCon in 2019. In many interviews coming after the announcement, the game director stated they are looking forward to including cross playing for the game's sequel. As per Jeff Kaplan, they are thinking of a cross-platform option, and this is something the game is missing in order to be competitive and follow future trends. He didn't confirm anything specifically but said he is excited about such a possibility. And if the developers enable cross-play for Overwatch 2, I do not see a reason why the same thing wouldn't apply for the original Overwatch game.
You can watch an Overwatch trailer on their official website. https://overwatch2.playoverwatch.com/en-us/explore
Since Overwatch 2 is designed more like a co-op game than combat one, having the ability to play cross-platform would be a fantastic improvement. Since the players from the original game and the sequel will be able to play together, I see it as a step forward towards cross-play.
Of course, here we come to the all-time cross-platform issue, how can someone play using the keyboard and the mouse while others are using controllers. As per some gamers, the battle is entirely unfair, and those using the keyboard have an enormous advantage. Despite some consoles being able to support the keyboard and the mouse, the game doesn't allow the use of anything else besides the controller for playing.
Now, if you look at Overwatch as an Esport, every gamer has a different ability. Some of them are better on the console, while others are dominating on the PC. Yet, there is no player with excellent skills on both types of devices. Combining them together could lead to compromising an entire League.
Since many gamers are very opened and looking forward to Overwatch cross playability, we can only hope that the developers will enable this option with Overwatch 2.
Until then, if you have any related suggestions, please leave a comment in the section below.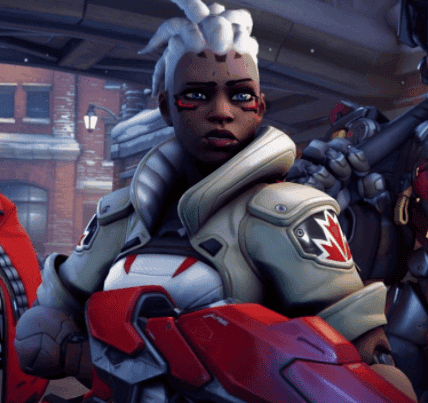 Read more: OUR Gaming knowledge!
Editors' Recoemmendation