Parallels Desktop 18 for Mac adds ProMotion support
Parallels Desktop 18 for Mac, For more than 17 years, Parallels Desktop has been a leader in virtualization, delivering a feature-rich release that boosts productivity while also addressing critical business requirements on both macOS and Windows.
Parallels Desktop 18 for Mac
Over two-dozen new features are included in this release, which is compatible with all new Apple OSes and hardware, and is optimised for all Intel and all Apple M1 processors. Windows apps on Mac can be run without rebooting, files and folders can be shared between Mac and Windows apps without slowing down performance, graphics applications run without slowing down performance, and many more features are available to users.
To give you an idea of what's new in Parallels Desktop 18:
Ventura-ready for Mac OS X (when released).

Supports both Intel and Apple M Series processors with macOS 11+.

Designed with Apple's ProMotion display's on-the-fly sync in mind for stunning optics.

able to provide a virtual machine with up to 62 GB of RAM and 18 CPU cores (VM).

Designed to run on Apple M Series Macs with Intel processors and Windows operating systems.

For real-time streaming, it has been improved

Enhanced with Safari's easy-to-use sign-in.

Organize files and folders on your Mac or Windows computer.

For future use with the latest Windows operating system.

More options for updating and restoring your system.

And there's even more!
Several new tools and functions are included in Parallels Desktop 18 Business Edition, including the following:
Allow employees to use their company accounts to sign in and activate Parallels Desktop.

IT managers can provision, deploy, or transfer a Windows virtual machine manually across Mac computers used by employees thanks to the simplicity of Windows 11.

New guidelines for the implementation of best practises for solutions.

A programme for improving the quality of the customer experience under the direction of a single authority.
Parallels Desktop's four distinguishing characteristics are strengthened by the addition of these new features:
Setup is quick and painless. Parallels Desktop will automatically optimise your VM settings and performance based on the information you provide. Windows 11 can be downloaded, installed, and configured in a single click, and a free set of Linux systems can be accessed.

Effortless efficiency. Transform your Windows desktop into a purely Mac one by using the Coherence feature, which allows you to move and share clipboard content, files, folders, and images seamlessly between Mac and Windows.

A first-rate job. Running Windows apps on a Mac with near native Mac performance and enjoying classic Windows games along with Visual Studio, SolidWorks and Autodesk, and other resource-intensive apps all without slowing the system down is now a reality thanks to Parallels Desktop.

In the know at all times. Support new hardware and operating system releases by taking advantage of timely updates. Windows Automatic Maintenance can be used by users to keep their operating system up-to-date.

Forever, you get Parallels AccessTM and Parallels® Toolbox with your purchase of Parallels Desktop Business Edition.
You can access your computer from any location using Parallels Access
Using Parallels Toolbox, you can do everything from cleaning your hard drive to taking slick screenshots with ease.
In addition to gaming, the standard edition of Parallels Desktop 18 for Mac now supports Apple's ProMotion display. As a result, the refresh rate can be set to change automatically. If you're running Windows 11 on a Mac Studio equipped with Apple's M1 Ultra chip, you'll be able to assign more RAM and CPU cores, according to Parallels.
Improvements to Intel (x86) application compatibility when running Windows 11 on ARM are also included in the standard release, as are USB 3.0 improvements to support live data streaming devices, including video capture devices. These are the final additions to the list.
Keep in mind that Parallels Desktop 18 for Mac pro and Parallels Desktop 18 for Mac business are both available. Note: The features of each of these two releases are distinct. However, pro has all of the standard features, while business has both pro and standard features.
Also Read: 
MacOS 13 Ventura Public Beta Now Available, Here's How to Download
Google's Chrome OS Flex is Now Available for Old PCs and Macs
How to Fix the Most Common macOS Monterey Issues
macOS 13 Ventura: 4 features maddeningly not supported by Intel macs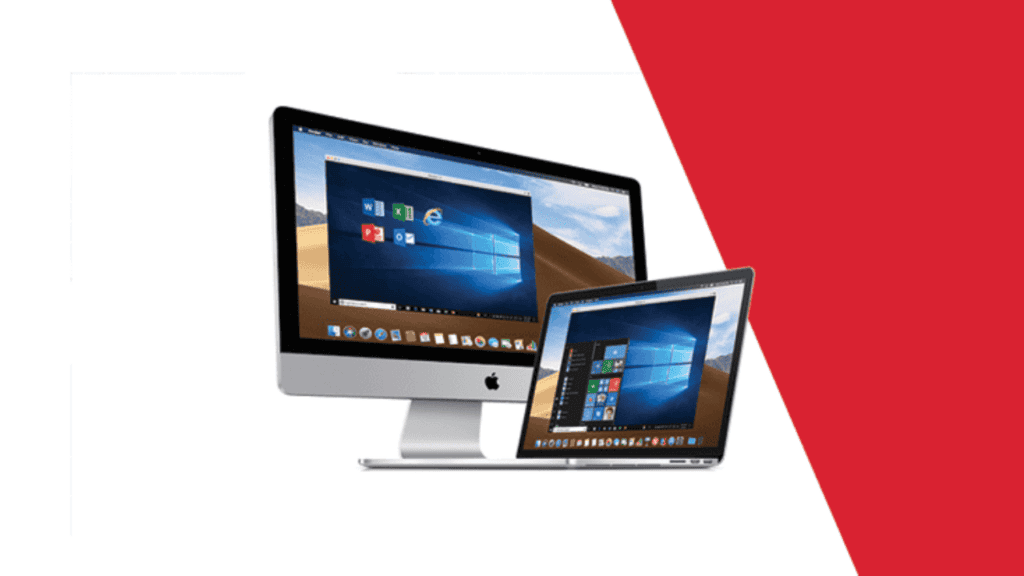 FAQs:
Q1: Is using multiple desktops a good idea, for Mac?
You should use Parallels Desktop if you want to run Windows on an Apple Silicon or Intel-based Mac in your home. Although there are some minor hiccups, it is extremely fast, smooth, and reliable.
Q2: Is parallels free to use with mac?
With Parallels Desktop® for Mac's most recent release, we've included free systems that users can use without paying a dime. All it takes to get started is a few mouse clicks.
Q3: Is the purchase of parallels a one-time transaction?
A licence that has the following features is yours if you choose this option: There are no free Parallels Desktop upgrades in the future. There is no time limit.
Q4: Is Parallels for Mac M1 free?
Parallels Desktop 17 has a 14-day free, full-featured trial. In order to take advantage of Windows 10 on ARM or Windows 11 on ARM's 14-day free trial, you must be running an M1-based Mac.
Q5: Is there a viable alternative, in the absence of Parallels?
The number of Parallels Desktop alternatives is well over twenty-five, and they run the gamut from Linux to Windows to Mac to BSD and even Android. If you're looking for a free and open-source alternative, VirtualBox is it. Wine, QEMU, Proton, and VMware Workstation Pro are all excellent alternatives to Parallels Desktop.