Pixel 6A vs Pixel 6 Should You Spend Extra $150
Pixel 6a Release Date? There was one noticeable missing when Google unveiled the Pixel 6 Series of smartphones late last year: the Pixel 6a. Since its launch in 2019, the A-Series has provided a great low-cost alternative to Google's flagships while preserving many of its fundamental features. They are particularly desirable due to their mid-range price point, especially in the United States.
The much-anticipated and much-rumoured Pixel 6a finally made its debut at Google's I/O keynote, but the phone won't be available for a bit. Everything you need to know is right here.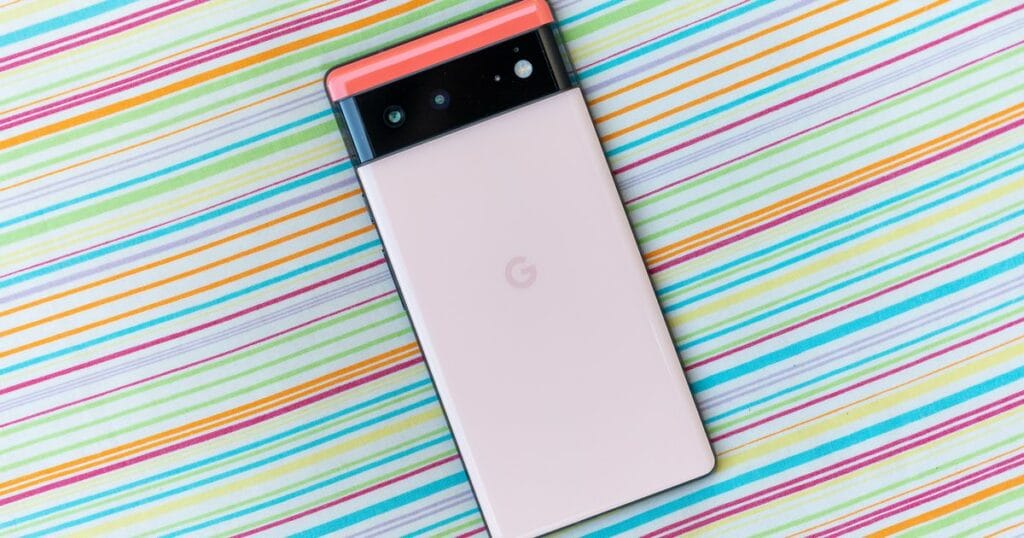 Pixel 6a Release Date
Google introduced the Pixel 6a during its I/O developer conference on May 11, 2022, as expected.

The phone, however, Pixel 6a Release Date will not be available for purchase for a few months. Pre-orders will begin on July 21st, with the phone going on sale on July 28th.

Here are the release dates of prior models for reference:

August 2021 – Google Pixel 5a (only in North America and Japan)

August 2020 – Google Pixel 4a

May 2019 – Google Pixel 3a

The Pixel 5a's limited availability meant it never made it to the UK or Europe, but that won't be the case with the Pixel 6a, which will be available worldwide.

Of course, the Pixel 6a should be joined by the Pixel 7 flagships and the long-rumoured Pixel foldable phone later this year.
What is the price of the Google Pixel 6a?
The starting pricing for the Pixel 6a has been published by Google: £399/$449. This configuration comes with 6GB of RAM and 128GB of storage, and no other options appear to be available.

It compares to prior A-Series phones as follows:

Google Pixel 5a costs $449 (about £339/€399).

£499/€499/$499 Google Pixel 4a 5G

£349/€349/$349 Google Pixel 4a

£399/€399/$399 Google Pixel 3a

The Pixel 4a 5G was an outlier, with a price increase of roughly £150/€150/$150 over its predecessors. That doesn't appear to be happening again very soon.
What are the specifications and characteristics of the Google Pixel 6a?
When Google unveiled the Pixel 6a at I/O 2022, it provided all of the crucial specifications.

The biggest difference between the Pixel 5a and the Pixel 6 and 6 Pro is the switch to Google's own Tensor chip (with built-in 5G).

The single configuration has 6GB of RAM and 128GB of storage, as well as a separate Titan M2 security chip.

Google claims that the Pixel 6a is 5x faster than last year's phone, but it's unclear which testing was utilised to arrive at that conclusion.
The Pixel 6a's new look can also be seen in the official photographs. It comes in three colours: Charcoal, Chalk, and Sage, and is more in line with the rest of the Pixel 6 Series. The phone sports a 6.1-inch 1080p OLED display and a recyclable aluminium frame, but the refresh rate is still only 60Hz.
The phone also comes with the same eye-catching rear camera module, which includes a 12.2MP main lens and a 12MP ultra-wide lens with a 114° field of view. There's also an 8-megapixel selfie lens inside.
The Tensor chip is used in all three cameras to allow crucial software-based camera functionalities. Magic Eraser (for eliminating or changing the colour of undesired items), Face Unblur, and Real Tone, all of which debuted on the Pixel 6 and 6 Pro, are among them. Night Sight is also available for low-light photography.
Battery Size
The normal battery size is 4,410mAh, although it can be as low as 4,306mAh on select models, according to Google. It can last 24 hours on a single charge (including standby time) or 72 hours with the Extreme Battery Saver mode switched on, according to the firm.
We don't know if this is an upgrade over the 18W support on the Pixel 5a. Wired charging is restricted to 18W, with Google stating "a few minutes" of charging will offer you "hours of juice."
Also Read: 
How to Install Linux on Windows 10
9 Quick Ways to Increase Ram Speed
Which Brand Is Better Hp or Dell: Design, Price, Components
6 Quick Steps to Get Windows on Chromebook
How to Install Chrome Os on Laptop: Minimum Device Specification
FAQs:
Q1: Is the Pixel 6a equipped with wireless charging?
With no charger provided in the box, cut the cord and charge your Pixel 6 series phone wirelessly. The Google Pixel 6 and Pixel 6 Pro both enable wireless charging speeds of up to 21W and 23W, respectively. Only the Pixel Stand (2nd Gen) will provide you with the maximum power output for each Pixel.
Q2: Does the Pixel 6 support wireless charging in reverse?
Google's Battery Share is a relatively new function. It first appeared on the Pixel 5 last year and is now available on the Pixel 6 and Pixel 6 Pro. On the back of your Pixel 6, you'll be able to reverse wireless charge other gadgets via Battery Share.
Q3: Is there a headphone jack on the Pixel 6a?
The absence of a headphone jack on the Pixel 6A continues a technological trend initiated by Apple with the iPhone 7 in 2016, and is therefore unsurprising.
Q4: What is the best way to charge a Pixel 6?
Connect the USB-C cable to your phone's bottom port on either end.
Now, connect the cable's opposite end to the power adapter that came with your phone.
Connect your power adaptor to a wall outlet.
Q5:Does the Pixel 6 support 5G?
Find out why the Pixel 6 Pro is our smartest and quickest Pixel ever. It has robust 5G connectivity, as well as improved Wi-Fi and Bluetooth® capabilities. Should be a battery.
Q6: Is there a SIM card in the Pixel 6?
Insert the SIM removal tool into the hole on the bottom left edge of the device (display facing up) to remove the card tray. Push down on the tray until it ejects.
Q7: Is there an SD card slot on the Pixel 6?
MORE STORAGE: SmartBlad gives your Google Pixel 6 a microSD slot as well as built-in storage, depending on the memory size you choose (available with 16GB, 128GB and beyond).
Q8: Is the Pixel 6 compatible with straight talk?
mmWave and Sub-6 5G networks will be supported by the Pixel 6. As a result, on 5G, you'll enjoy rapid speeds from all three networks. In addition, the Pixel 6 will be supported by a number of MVNOs. Straight Talk, Mint Mobile, Cricket, Metro by T-Mobile, Xfinity Mobile, Spectrum Mobile, Google Fi, and other carriers are among them.