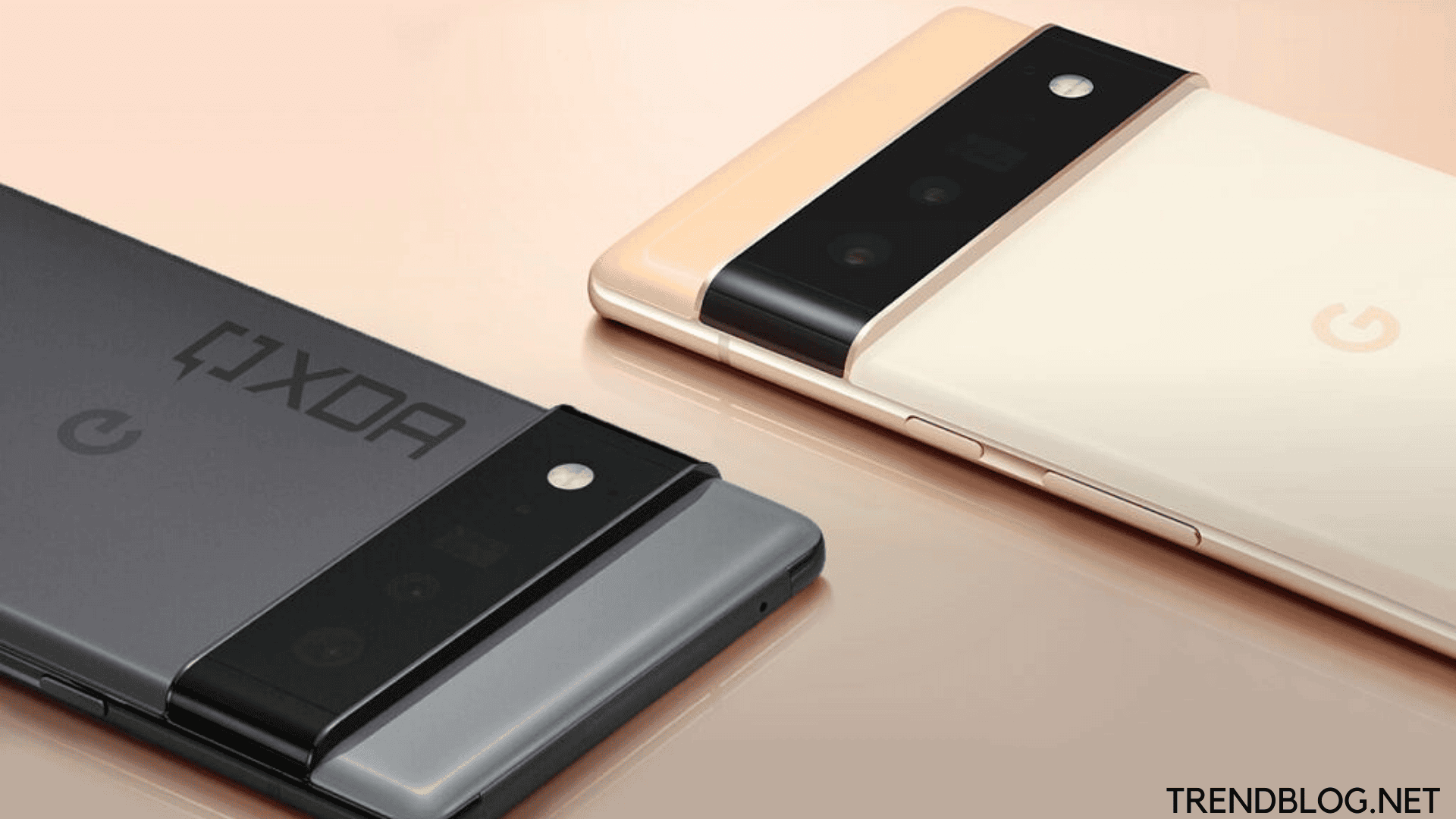 Google Pixel 7 XL Expected Release Date, Price, Specifications & Features
Pixel 7. After a few years of using Qualcomm Snapdragon CPUs, Google's Tensor chips were introduced in 2021.
So, what can we expect from Pixel in 2022? We've included all the latest information on the new smartphones, as well as some features we want to see on the Pixel 7.
The Google Pixel 7 is expected to go on sale some time this year.
On May 11, at the keynote address to its 2022 I/O developer conference, Google officially announced the Pixel 7 and Pixel 7 Pro. We still don't know much about what this combo is going to deliver, despite the fact that they both promised to be "coming this fall" and showed off a few official photographs.
Throughout the last few generations, Google has established on releasing its flagship Pixel devices in October and its lower-cost models, such as the Pixel 4a and the Pixel 4a 5G, in August. The Pixel 4a 5G, which debuted in November 2020 and is a bit of an anomaly, was also an option.
So, if Google adheres to this schedule, the Pixel 7 phones and Android 13 will be available in October 2022, respectively.
Just like Jon Prosder, who predicted the 7 and 7 Pro would be released alongside the Pixel Watch, a few months later than the Pixel 6a, has prophesied.
Google Pixel 7's price hasn't been announced yet.
To give you an idea of how much you may expect to pay for the newest Google gadgets when they are released, below are the prices of previous models.
The Google Pixel 6 costs £599/$599.
Pixel 6 Pro: $899 (£849/$899 in the UK)
The Google Pixel 5 costs £599/$699
£669/$799 for the Google Pixel 4.
The Google Pixel 4XL costs £829/$899.
It is clear that the ordinary Pixel has a price of £599/$599, while the Pro model, which will be available in 2021, will be a little more expensive. Even if Covid's worldwide chip shortages and rising production costs push prices up, we expect Google to continue with these prices for the foreseeable future. We can only hope for the best.
The Google Pixel 7 is expected to come with a number of new capabilities.
Since Google's Pixel 6 and Pixel 6 Pro were just released a short time ago, there isn't much information available about what their successors will look like.
Design
Google's new Pixel 6 and Pixel 6 Pro smartphones have an entirely new design language. A raised strip on the back acts as a housing for the cameras, replacing the plastic chassis and more generic design elements of the Pixel 5 phone.
The Pixel 7 lineup doesn't look like it's aiming to reinvent the wheel, based on the photographs shown off at Google I/O 2022. Most manufacturers, like Apple, prefer to maintain a constant appearance across a few generations.
A slightly altered camera module has been added to both phones, but the overall design remains the same, although with a more prominent display of each sensor.
CarHP claims that the basic Pixel 7 will be slightly smaller in every dimension compared to the bulky Pixel 6 – a nice improvement.
As reported by OnLeaks with the assistance of SmartPrix, the 7 Pro's approximate measurements are 163mm x 76.6mm x 8.7mm, making it nearly identical in size to the 6 Pro.
Displays
Pixel 6 and Pixel 6 Pro have 6.4-inch AMOLED screens and 6.71-inch LTPO AMOLED screens, respectively. A 120Hz refresh rate and a greater resolution are included in the Pro version, but HDR10+ is supported by both versions.

We wouldn't be surprised if Google continues to differentiate between the two categories in the new models.

According to the OnLeaks rumour, the screen size of the 7 could shrink to as little as 6.2 inches, while the 7 Pro's screen size would either remain the same or increase slightly to 6.8 inches. There won't be a lot more display tweaks in the near future, either.

According to display industry expert Ross Young, the 7 will have a 6.3-inch display while the Pro will keep its 6.7-inch screen size. He adds that the Pro at the very least will once again feature 120Hz LTPO AMOLED technology, but he does not clarify whether or not this will trickle down to the standard 7.

We're aware that Google is working on a concept for a selfie camera hidden beneath the display. So far, the company has submitted two patent applications, the most recent of which we've shared below. Lets Go Digital stumbled onto it, and it appears to use comparable technology to cameras such the ZTE Axon 30 5G and Samsung Galaxy Z Fold 3.
As such, we don't anticipate to see this technology on the Pixel 7 line, but rather on devices like the Pixel Fold or later iterations of the Pixel line, such as the Pixel 8.
Google Tensor chips that have been upgraded for the second time
Google's adoption of Tensor processors was one of the most talked about aspects of the Pixel 6 and 6 Pro. For the first time in the company's history, Google has taken control of the design and manufacturing of the processors that power its devices, just like Apple and Samsung do with their A-series and Exynos chips.
This is a long-term investment, According to Google's research, the model number GS201, which is associated with the codename 'Cloudripper,' may be a hint about the advent of the second generation of Tensor processors. There are a variety of codes manufacturers employ during product development, and 9to5Google's investigation shows that the upcoming Pixels will have the latest versions of the Tensor chips.
According to a follow-up report on the same source, Samsung is planning to employ the Exynos Modem 5300 in conjunction with the new Tensor processor, which goes by the codenames "Cheetah," "Panther," and "Ravenclaw."
Generation of the Pixel 7 and Pixel 7 Pro
The Pixel 7 and Pixel 7 Pro have been given the codenames "Cheetah" and "Panther," respectively, after previous versions were given the names "bird" and "fish," respectively. According to others, Ravenclaw is more than just a Harry Potter-inspired pseudonym. 'Raven' could relate to the Pixel 6 Pro's 'Raven' codename and the new hardware's feline claw theme, and it could also refer to a testing device that incorporates the new Tensor 2 processor inside Pixel 6 Pro hardware.
We don't yet know how the 2nd generation of these devices will compare to their predecessors, but we would expect Google to focus on performance improvements and energy efficiency, like any iteration of processors, to make these gadgets even better.
Pixel 7 Camera Quality
According to Mishaal Rahman on XDA Developers, the Pixel 7 will only have two rear-facing cameras. Both leaked and official renders support this claim. A 2022 Pixel phone is most likely to contain an ultra-wide camera, like the one on the Pixel 6 and 6 Pro, but it doesn't indicate the presence of a telephoto camera, as is the case with the Pixel 6 and 6 Pro.
This is the same as the Pixel 6, with the telephoto lens reserved only for the Pro variant, but compared to many prospective competitors in 2022, it feels a touch lacklustre
The Pixel 7 isn't explicitly mentioned in Rahman's code dive, but that's not ruled out. For starters, the codenames for the Pixel 6 and 6 Pro (Oriole and Raven) were distinct, however this phone is mentioned with only one (Pipit). When other publications have referred to it as the Pixel foldable phone, this could be a clue to its camera specifications.
In the Google Pixel 7, we'd want to see the following:
We can use this opportunity to urge Google for a little more than we got with the Pixel 6 because we know so little about the Pixel 7.

A reduction in Pixel 6's weight is one of the most desired improvements. Weight reduction would improve the user's overall experience, as it currently weighs 207g.

Battery life was excellent in our evaluation of the Google Pixel 6, with the only major drawback being its slow 30W charging capabilities, which in actuality seldom reach those speeds. Speeds similar to those found on Chinese devices, which can recharge from 0% to 100% within less than 30 minutes, could help.

For now, we'll have to wait until 2022 to see if Google can improve on the fantastic Pixel 6 and 6 Pro reinterpretations. The information in this post will be constantly updated, so be sure to check back frequently. In the meantime, check out our collection of the greatest news phones due out in 2022 if you must.
Also Read: 
Wordle Today: Get the Answer, Hints May 28
Five Tips You Need To Know For 'Destiny 2' Nightmare Containment
Google Releases Android 13 Beta Version Fixes Problems
Quantum Internet Gets One Step Closer Here is Detailed Information
FAQs:
Q1: Is a Pixel 7 on the way?
If you're looking for a cheaper and smaller Pixel 7 model, you'll have to wait until fall 2022 to get your hands on the Pixel 7 Pro. During the Google I/O developer conference, the two new Pixel 7 variants made an appearance, showcasing a familiar but enhanced design aesthetic.
Q2: Why is Google's pixel price so low?
After these judgments were made, Google only had one Pixel 4a to work with going forward. Accordingly, Google's designers and engineers worked on the device's design in order to minimise its use of unnecessary materials and labour.
Q3: Is there a specific product that will be released by Google in 2022?
Earlier this year, Google released the highly anticipated Pixel 6 and Pixel 6 Pro, and we've already seen a sneak peek at the devices that will follow in late 2022.
Q4: What is the Size of the Pixel 7?
Yes, it is a smaller version of the Pixel 7 than its predecessor.
Hearing that the Pixel 7's screen size will be reduced from 6.4″ to 6.3″ is discouraging. Size of  Pixel 7 Pro will remain at 6.7″.
Q5: Google Pixel's Greatest Camera? 
Google Pixel's greatest camera is the Google Pixel's front-facing camera.
In terms of photography, the Pixel 6 Pro is the best Google phone ever. The 48 megapixel telephoto lens with periscope zoom is the camera's showpiece, but it also includes a usable 12-megapixel ultra-wide lens.
Q6: Does Samsung have a better phone than Google's
When it comes to Android phones, Google's promise of faster software upgrades and a longer term of support gives it a significant advantage over Samsung's Galaxy S22. Samsung promises four years of software updates and an additional year of security fixes starting with this new phone.
Q7: Is it worth it to acquire a Google phone?
Pixel phones are referred to be the greatest because of their high-quality cameras, clean "stock" Android, and early access to Android updates. As far as smartphones go, you can't go wrong with a Pixel.