Pixel Watch's Battery Life and Charging Speed Have Leaked
The Google Pixel Watch has a one-day battery life.
Reports indicate the Google Pixel Watch can last for up to a day on a single charge, although this may not be the actual battery life when it goes on sale later this year. The Pixel Watch was unveiled at Google I/O this year. The wearable has a circular domed shape with rounded corners. Other features include customizable colour schemes and a long variety of fitness tracking options. For the first time, Google has released a Wear OS-powered watch.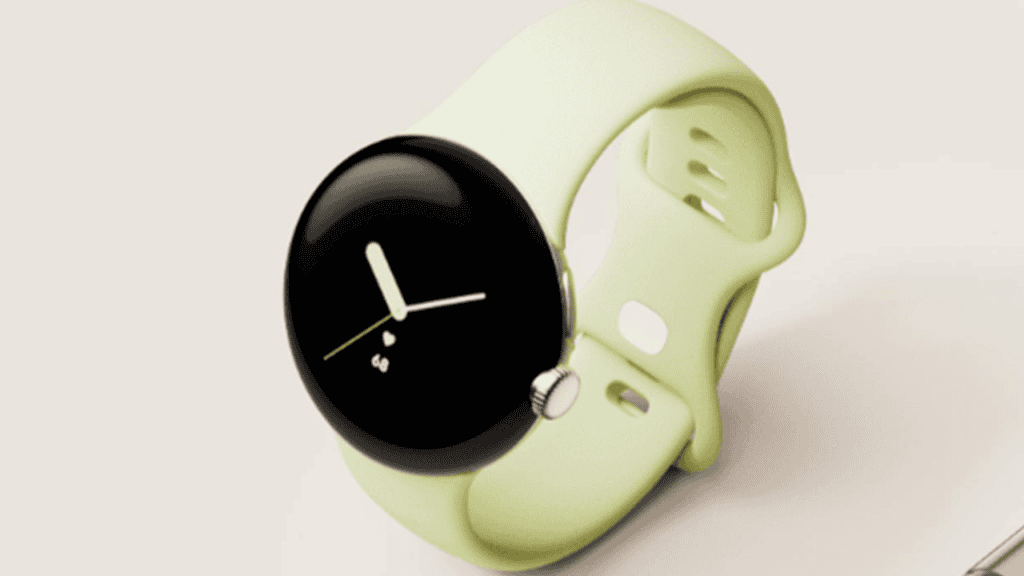 Google Pixel Watch has a battery capacity of roughly 300mAh, which can last for up to a full day of use when fully charged. Based on pre-release testing, this statistic could vary when Google finally launches the watch in the autumn.
Comparatively, the Apple Watch 7 had a battery life of around two days and a half with heart rate monitoring, always-on display mode, and SpO2 tracking all activated by default. With the always-on display turned off, the battery lasted around two days. We were able to get around a day and a half of battery life out of the Galaxy Watch 4 Classic during our review.
The report also states that no information was available on the conditions under which the Pixel Watch was tested, such as Always-On Display (AOD) on and sleep tracking. According to the source, the Pixel Watch's magnetic to USB Type-C adapter does not allow "especially quick charging." It is estimated that it will take over 110 minutes to charge completely.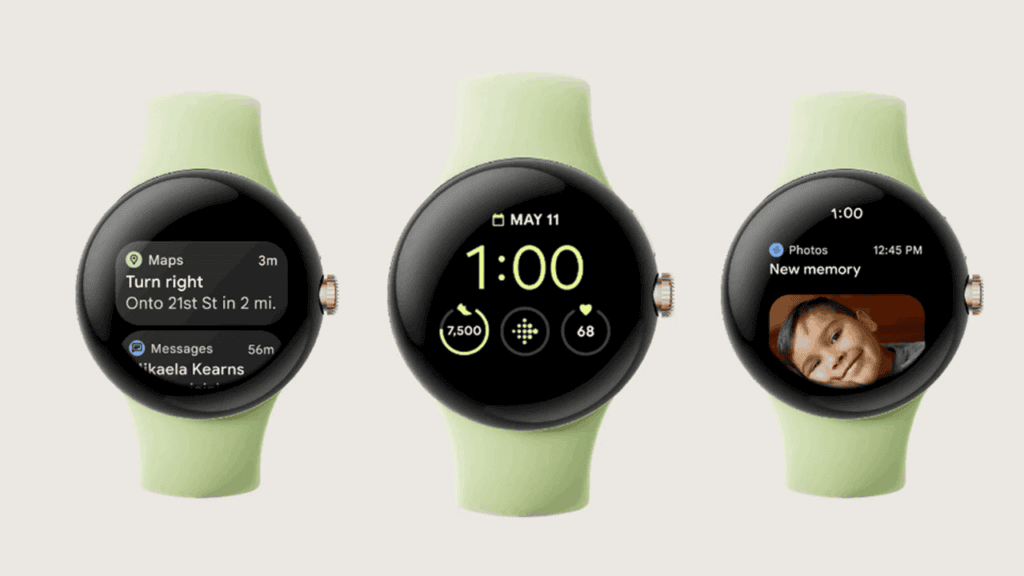 When will the Google Pixel Watch be available?
As far back as 2018, Google confirmed that it was working on a watch, and rumours about a watch have been circulating for years. It feels like we've been waiting forever.
Google's director of Wear OS engineering, Miles Barr, told Tom's Guide in 2018 that it wasn't quite ready for prime time just yet. "I doubt we'll ever have a watch that suits everyone. As of now, we are focusing on our partners."
Google formally acknowledged the Pixel Watch in its opening keynote at the 2022 I/O developer conference on May 11th, offering more details about its functionality and availability in the fall of that year.
What is the expected price of the Pixel Watch?
The price of the Pixel Watch has yet to be revealed, despite numerous rumours.
There are some gadgets on the market for as little as £249/US$249, such as the Samsung Galaxy Watch 4, which goes up to £309/US$329 for a bigger variant with 4G. Pixel Watch might be in the same ballpark, and it wouldn't surprise us.
At the very least, the Pixel Watch Fit, a sportier version of the Pixel Watch, is expected to cost $400, according to a leak.
When it comes to features, the Pixel Watch has them all.
According to Google, the watch's modern, circular design was confirmed in official press shots, which were shown as part of the company's announcement.
Google's I/O tease did offer some insight into the Watch's form. With what the company described as a "bold circular, domed design" and a "tactile crown". We don't know the Watch's full feature set, however.
According to reports, the case is composed of recyclable stainless steel and looks to support unique silicone bands that twist around the wearer's wrist to secure the device in place.
Also Read: 
Garmin announces Forerunner 955 with solar charging and Touchscreen
The 5g Design of the Oneplus 10 pro with Specifications: Unleashed Here
 Galaxy Watch 5 Pro in a Traditional Design With Monster Batttery
Best 5 Valorant Tips and Tricks for Beginners
FAQs:
Q1: What is the Google watch's price?
When it comes to price, Google's Pixel 6 series is comparable to or less expensive than the Galaxy S22 and iPhone 13. It's not going to be the cheapest phone on the market, but it might cost between $200 and $350, depending on the model and LTE options.
Q2: Will a Pixel watch ever be released?
Pixel Watch will be available in the fall of 2022, and we now know what chipset it will be powered by. This long-anticipated Google-made smartwatch has finally arrived, following Google I/O '22. You may now buy the Google Pixel Watch.
Q3. What is the best smartwatch brand?
HONOR Band 5. Noise ColorFit Pro 2.
The Forerunner 245 from Garmin.
Galaxy Watch from Samsung
The smart watch Amazfit Bip U.
Noise Smart Watch ColorFit Pro 3.
Watches Fastrack Reflex 2.0.
Carlyle Gen 5 Fossil.
Q4: Can I use my Pixel Watch Battery Life on my iPhone?
For Android phones running Android 8 and up, Google says it's compatible. Previewed by Google, the Pixel Watch appears to be incompatible with iPhones. Rather, the company's first smartwatch will work with Android phones running version 8.0 or higher, according to the announcement.
Q5: Does Google have ownership of Fossil?
By selling intellectual property (IP) connected to a wristwatch technology currently being developed by Fossil Group. To Google for $40 million, the company has stated its intention to do so
Q6: Apple's new iPhone 7 or Google's new pixel?
Aside from the larger screen and higher resolution camera on the Pixel. It has more RAM, a larger battery, and a longer battery life than the iPhone 6. In terms of physical size, waterproofing, display functionality, also storage possibilities, the iPhone outperforms the Pixel.