7 things you must know about PS5 tips and tricks
Here are some of the PS5 tips and tricks, Whether you were one of the lucky few to get your hands on a PlayStation 5 when it was first introduced or have only recently bagged yourself Sony's latest console, there are lots of things the PS5 can do that you probably didn't know about. We're always on the lookout for PS5 tips and tricks, and we thought we'd share some of the coolest things you didn't know the PlayStation 5 could do with you right here.
PS5 tips and tricks
1. Swap the stand around
The PS5's removable stand can be found attached to the system's base or packaged separately. Affixed to the base, it would not be convenient if you wished to play your console lying down instead of standing it on its side. If you prefer to play your PS5 in a horizontal orientation, simply flip the stand to reveal the base panel and you're good to go. Change the angle of the stand to your liking with just a thin penny (or a screwdriver) and a few minutes of your time. Do you need a picture? There is a terrific video tutorial available on Push Square that will show you every step of the process.
2. Use Game Boost to auto-enhance PS4 games
You may not be aware of Sony's Game Boost option, which is more of a gimmick than a tip. All PS4 titles that are compatible with the PS5 will be automatically remastered to improve their visual quality. If you've ever wondered why your PS4's library of back-catalog games looks so nice, blame Game Boost.
Note: For this to function, you must have the most recent upgrades for both your console and the game you're using.
3. Stream PS4 games with Remote Play
Downloading your PS4 games from the PlayStation Store is a convenient option, but storing them on your PS5 will eat up valuable storage space that could be used to acquire brand new games. As PS4 games can be streamed to PS5 via Remote Play, gamers no longer need to worry about storage space when playing their favourite titles.
Here's how to use Remote Play:
Connect both consoles to the same wireless network. It's possible that there will be a delay in your inputs, depending on how fast your network is. For the most reliable performance, a hardwired connection is recommended.

Remote Play may be accessed by navigating to Options > System > Remote Play on your PS5. Click the X to activate the highlighted option, Enable Remote Play.

From the PS4's Home screen, launch PS5 Remote Play. Select Try to locate your PS5 or log in to PS5-xxx.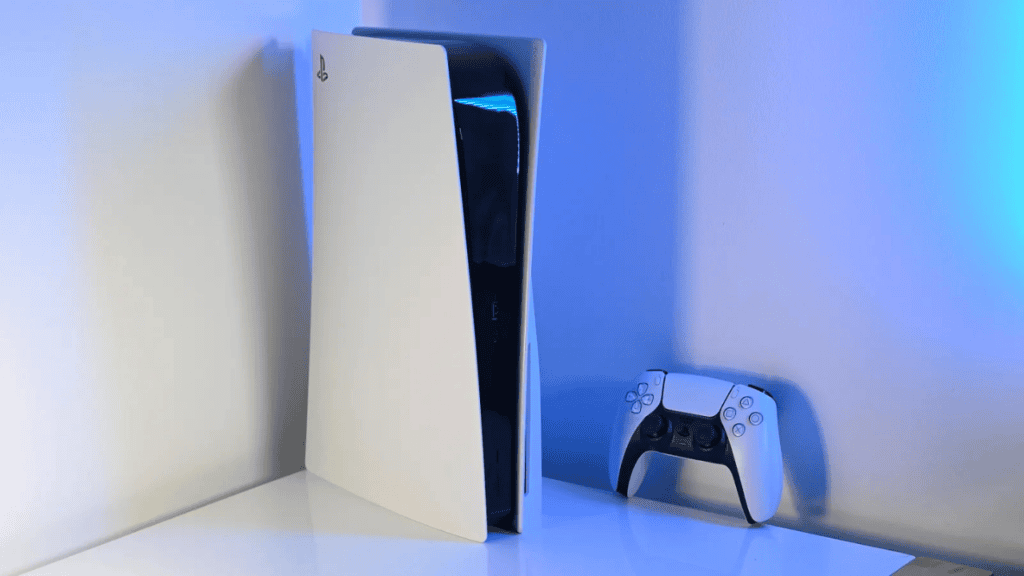 4. Customize your console
If you want to change up the look of your PS5, swap out the two removable and replaceable side plates. There are currently five different colours of panels available on the official PlayStation website, and a number of third-party options are also available. However, before making a purchase, you should do your research to make sure the site you're purchasing from is trustworthy and that the plates will fit your console. The options are many, ranging from a purple console to a sweet Spider-Man skin.
5. Jump into specific game modes with PS5 Activities
This PS5 guide will show you how to use the Activities menu to rapidly enter multiplayer mode, load a previously saved mission, or unlock a trophy. As soon as you hit the PS button on the DualSense controller, a row of cards will appear at the bottom of the screen, detailing the various stages, secrets, and other features of the game you're presently playing. I'd say it's very useful!
6. Use your old DualShock 4 controller for couch co-op
Even though the DualShock 4 controller can't be used with PS5 games on Sony's next-gen machine, it can be used with backwards-compatible PS4 games. This is fantastic news for those who only own a single DualSense controller but still want to enjoy couch co-op with their loved ones in their favourite PS4 titles.
7. Share your screen in-game
It should come as no surprise that the PS5 allows you to share your screen so that friends or party members may watch you play, given the number of social features it offers. If it doesn't seem particularly spectacular, the Multi-tasking feature has one more trick up its sleeve. If you're playing a multiplayer game with a friend and want to witness the action from a different perspective, you can stream their games by switching to picture-in-picture mode. This gameplay can be snapped to the side or overlaid onto your own game without getting in the way.
Here's how to share your screen:
Launch the System Menu by pressing the PS button, and then choose Game Base from the menu that appears.

Choose or make a group of people to share your screen with.

Under the names drop-down, choose Start Share Screen.

When you start sharing your screen with a buddy or friends, they will get a notification. It will look like a card, and they will have to accept it.
Also Read: 
Far cry 6 is free for PlayStation and pc, For a limited period of time
Latest PlayStation 5 beta adds new features, including 1440p video setting
How to Connect Ps5 Controller to iPhone for Remote Play
5 Ways to find mac address of laptop using command prompt
FAQs:  
Q1: Is it better to lay the PS5 down or stand it up?
The PlayStation 5 is an enormous gaming console that dwarfs the Xbox Series X, which is about the size of a refrigerator. If you're putting together a gaming rig, this is something to think about. If you're short on horizontal room, we recommend going up.
Q2: Does PS5 have a boost mode?
With PS5 Game Boost, Sony's next-gen console can better run PlayStation 4 titles that are compatible with the system. Thanks to the PlayStation 5's enhanced processing capability, certain games can now support higher resolutions and smoother frame rates when the option is activated.
Q3: What can you do with PS5 besides play games?
It provides profile management, PSN chat, news updates, and access to the PlayStation Store. Better more, as long as your PS5 is on, you can sign in and start games, manage storage, and trigger downloads and upgrades from a distance.
Q4: Does PS5 overheat?
Possible causes of your PS5 tips and tricks overheating include a stressed power supply unit (PSU), blocked vents, or inadequate cooling. To avoid this, keep the PS5 in a well-ventilated, cool environment, play visually intensive games less frequently, periodically clean the air vents, and occasionally open the case to dust out the fan.
Q5: What's better performance mode or resolution?
In Performance Mode, the PlayStation 5 will prioritise a higher frame rate over a lower one, such as 120 frames per second over 60. As an alternative, the PS5's Resolution Mode prioritises cutting-edge visuals like ray tracing and better resolution at the expense of frame rate.