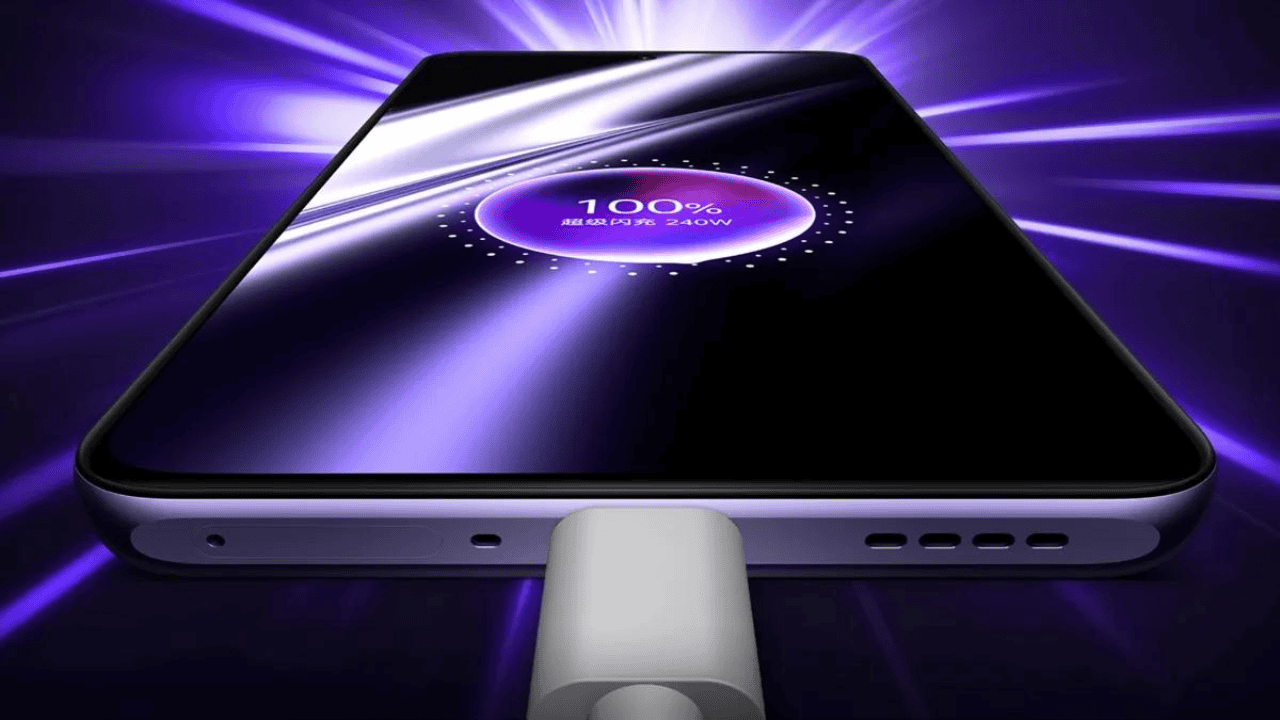 Realme GT3 is Coming With 240W Fast Charging. Check Out Now!
At MWC Barcelona, the latest smartphone, the Realme GT3, is officially announced. It can be charged with 240W SuperVOOC, which Realme says can fully charge the 4,600mAh battery in just 9 minutes and 50 seconds. In some markets, the Realme GT3 will start at $649 for a model with 8GB of RAM and 128GB of storage.
Chase Xu, vice president of global marketing for Realme, said in a Q&A session after the event that it will be sold around the world in May and June of this year. It comes out a little over a year after the Realme GT 2 did. If you want to get your hands on this new piece of tech, we've put together everything you need to know about the Realme GT 3, including when it will be available, how much it will cost, and what features it will have.
Realme GT 3 is Now Launched
The phone has been called the Realme GT Neo 5 in China for a few weeks. Realme is a smartphone company that is owned by BBK Electronics, which also owns OnePlus and Oppo. Last year at MWC, Oppo announced a 240W proof of concept charging technology.
Realme GT3 Specifications and Features
With its Realme GT series, Realme has blurred the lines between mid-range and flagship phones. For the price, these phones offer a lot of performance, fast wired charging, and a sleek design. Now, the company has added the $649 Realme GT 3 to its line of GT phones at MWC 2023. But should you think about getting the Realme GT 3 as your next upgrade? Check out our guide to see all of the device's features.
Design
Realme has surprised us many times with its unique design choices. Now, the Realme GT Neo 3 uses the same language as the first GT phones. It's a nice-looking smartphone with a strip on the back that looks like a GT racing track. The back panel of the GT Neo 3 doesn't pick up finger grease, which keeps it looking clean.
The back panel also has three cameras on an island, which makes it a little unstable when it's sitting on a flat surface. Still, that's true of almost every phone on the market. When you turn the phone over, the front is mostly taken up by the big screen with a hole in the middle for the selfie camera.
In fact, it has a screen-to-body ratio of over 94%, which means that you will have a very immersive viewing experience. The top of the screen is protected by Gorilla Glass 5. The power button is on the right side of the phone, and the up and down volume buttons are on the left side.
Display
The Full HD+ AMOLED screen on the GT Neo 3 is clearly one of the best screens that Realme has made for the Indian market. It's bright, true to color, and clear. The screen has a refresh rate of 120Hz, which makes it look very smooth as you scroll through news feeds or social timelines.
Touch response has also been great so far, and there is not any reason to think that will change in the future. At this point, you should know that it's not an LTPO screen, so while you can choose between 60Hz and 120Hz, you can't go all the way down to 1Hz like you can with its more expensive sibling, the GT2 Pro.
Software and Performance
People who use the software made by Realme have mixed feelings about it. The user interface (UI) of Realme feels smooth, works well, and has many features. But pre-installed apps that aren't needed and send spam notifications are a bit of a deal-breaker for its users.
Realme needs these bloatware apps to make money off of products like the GT Neo 3, but they need to find a way to fix the problem with notifications, which hurts the user experience. The phone's notification shade is crowded with more than a dozen apps we don't use. Most of these apps can be deleted, which is good news.
When it comes to performance, the GT Neo 3 is powered by an octa-core MediaTek Dimensity 8100 5G SoC, which is about as fast as the Qualcomm Snapdragon 888 chipset. Four high-performance Cortex-A78 cores and four low-power Cortex-A55 cores that run at 2GHz make up the chipset.
It works with the Mali-G610 MC6 chip, which handles all the graphics. The phone works like you'd think it would. The Realme GT Neo 3 can do anything you ask it to do. Everyday tasks are easy to do with it. There is a model called GT that makes it easier for the phone to handle heavy tasks.
Camera
The Realme GT Neo 3 has a 50MP camera, an 8MP ultra-wide-angle camera, and a 2MP macro camera on the back. A 16MP camera is flush with a hole in the front of the phone for taking selfies. The main 50 MP camera has both optical and electronic image stabilization built in.
Realme gave the GT Neo 3 camera a lot of other features, like dual video, ultra macro, tilt-shift, and more. You also get a Pro mode. The main camera on the back is the best of the three. It takes pictures that are clear and have a lot of different tones. There are some questions about how accurate the colors in these pictures are, but if you are not a purist, these pictures will work for you.
The ultrawide camera takes good pictures even during the day. In this case, the science of colors is also not the same as the main sensor. You should switch to night mode if you use the main sensor when there isn't much light. It can get good colors and details in night mode, and the metering is better.
Battery
The GT Neo 3 with 150W has a 4,500mAh battery in the version with 150W. The battery can power the screen for a little less than six hours, which isn't bad considering how small the battery is. If that doesn't make you happy, then the fast charging speeds will. The device comes with a 160W charger that charges the GT Neo 3 battery by sending 150W of power to it. It only takes 5 minutes to fill it up to 50% and 10 minutes to fill it up to 80%.
Realme GT 3 Release Date
On February 28, the Realme GT 3 was shown at MWC in Barcelona. There, the company said the phone would go on sale in May or June of this year. Not every country has been named, but the phones are usually sold in Europe and India. Realme put out this phone just a few weeks after putting out the Realme GT Neo 5 for China only.
Realme GT 3 Price Details
Even though the phone probably won't be sold in the United States, Realme only gave the starting price of the GT 3 in USD. The base model will cost $649, which is about £537 or €610. It will have 8GB of RAM and 128GB of storage. But it's not always easy to convert prices from one country to another.
Conclusion
The Realme GT Neo 3 150W is one of the best smartphones that costs less than Rs 45,000. The OnePlus 10R, Moto Edge 20 Pro, and iQOO 9 SE are all better than the Realme GT Neo 3, in my opinion.
It has a great screen and crazy fast charging speeds, and its insides are solid. The main camera on the back and the camera on the front also do their jobs well. The GT Neo 3's worst flaw is its software.
It comes with a lot of useless software and duplicate apps that can send you a lot of alerts. Realme only promises two future OS updates, which is great but not as long as Samsung's promise of four years for its flagship and mid-range phones that come out in 2022. We hope that Realme will fix these problems with future software updates.