Samsung announces one UI5 beta challenge program for select users
Samsung announces one UI5. The release date and the list of eligible Galaxy devices for the One UI 5 update This version of Android will be the foundation for Samsung's One UI 5. On a variety of devices, Samsung has already released the Android 12-based One UI 4.0/One UI 4.1. The new Android 13 operating system was unveiled at Google's I/O 2022 conference on May 11th. In the near future, Samsung will be releasing a custom skin based on Android 13 that is called One UI. The new update policy announced by Samsung includes four major Android upgrades and five years of security patches for selected devices.. As we near the end of this article, let's look at the devices and dates that will be compatible with One UI 5.
Only one UI 5 Update Tracker
A beta forum for Samsung's One UI 5 has been launched on August 1st. In other words, the public beta is about to go live. The beta community posts sections are currently unavailable to you.
Monday, July 8th — 9to5
One UI 5 has had an early build available to Google. Revamped Notification Center, Copy/Paste Text from Images, Security and Privacy Hub, One UI-themed permission pop-up similar to Stock Android, New Multitasking Gestures in the Labs section, Samsung Notes Collaborations, and an improvement to animations are all likely UI 5 features to come.
The One UI 5.0 developer beta is expected to be released in the third week of July 2022, according to reports. The Public Beta programme for the Galaxy S22 series is expected to begin in October 2022.
One UI 5 will bring improved UI design and faster animation speed. Later this year, Android 13 will be released as well.
Samsung's One UI 5 (based on Android 13) public beta test could begin in July 2022,  according to the report.
Release Date for One UI 5
The first public release of UI 5 is expected in November 2022. For the time being, the Samsung announces one UI5 stable update will only be available for the Galaxy S22 series, which includes the Galaxy S22, Galaxy S22+ and Galaxy S22 Ultra. Select Galaxy devices will be able to receive the update as well in the future. The One UI 5.0 beta programme is expected to begin in July 2022.
Every year, Samsung updates One UI to the latest major version. In November of 2021, One UI 4.0 was announced, and in February of 2022, One UI 4.1. In other words, we can expect to hear about One UI 5 sometime in 2022, probably in the last three months. Because of this, it's possible that the officially announced date will shift. Let's take a closer look at the devices that qualify now.
Conclusion:
Value Up Challenge will offer the first beta version of Samsung announces one UI5 beta, which is the current version. It's important to note that the programme will only be open to a select group of Samsung Members and Community members who have achieved a high level of success.
What, if any, advantages do these select users have over regular One UI beta testers? So far, Samsung has been mum on the matter. However, it's possible that the company could prioritise feedback from participants in the One UI 5.0 Value Up Challenge over beta testers.
Samsung could reward participants based on how well they perform in the testing phase if they are able to make a greater impact on the final One UI experience.
No start date for the public beta stages has been announced by Samsung, but the community forums for the upcoming beta firmware are already up and ready for participants to share their experiences.
Also Read: 
Samsung Galaxy S23 Ultra Zoom Camera Likely to be Upgraded
Samsung Galaxy S23 Super Camera Features 200-Megapixel Camera Sensor Can Shoot 8K Videos
Xiaomi 12S Ultra vs Samsung Galaxy S22 Ultra: Battle of the 2022 Ultras
Samsung Galaxy A32 5G review gets Android 12 update with One UI 4.1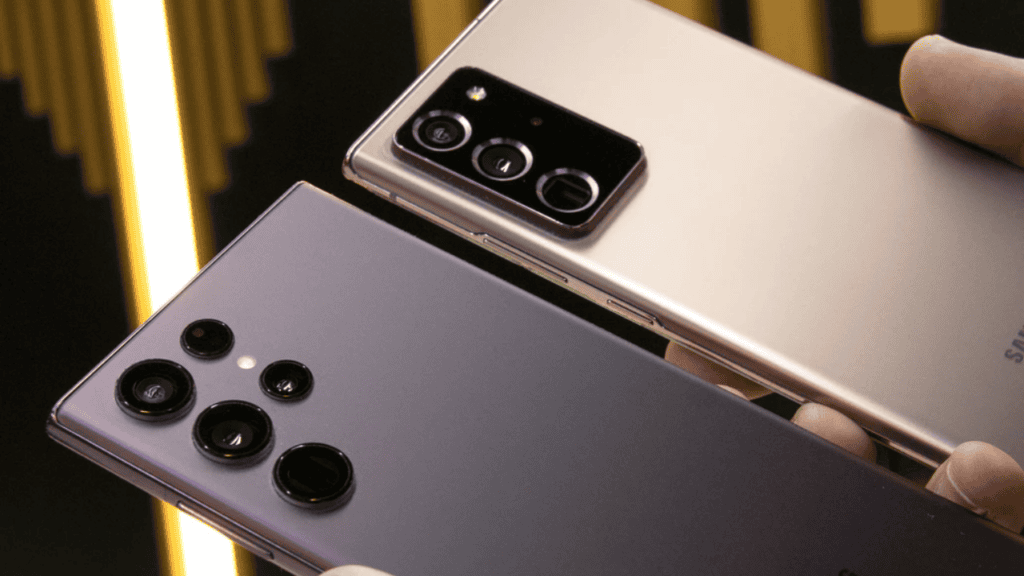 FAQs:
Q1: Is One UI 5 coming to the Samsung S10?
There is no doubt that the Android 13-based One UI 5 update will not be made available to the Galaxy S10, S10+, or S10e. You'll need a new Galaxy to get future Android updates. When it comes to smartphones, the latest software isn't always necessary if you're a casual user.
Q2: Is there anything new Samsung announces one UI5 that I should know about?
In the About Phone section, you can now see a picture of the phone itself. Using a swipe, you can switch between apps in split-screen mode and pop-up views. These two new gestures can be found in the Samsung Labs section. In the quick settings area of One UI 5.0, you'll also see a list of currently running apps. Collaboration is also made possible in Samsung Notes.
Q3: Do all Samsung devices use a single user interface?
The S10, Note 10, S9, Note 9, and Tab S6 devices are all running One UI 2.1. In 2020, it was pre-installed on the Samsung Galaxy S20 and most of the company's newer devices. This version of One UI is pre-installed on the Galaxy Note20, Galaxy Z Fold 2 and Samsung Galaxy S20 FE.
Q4: When was the Samsung one UI released?
One UI 4.1, based on Android 12, is the most recent version of the skin to be considered stable. Until February 2021, this was only available on Samsung's Galaxy S22. After that, it'll be available on a wide range of other Samsung devices, including the Galaxy S7 and S7 Edge.
Q5: How long ago was Ui 5 launched?
Samsung is expected to launch the One UI 5.0 Beta programme based on Android 13 in the third week of July 2022, according to a recent report.