OMG SAMSUNG GALAXY will receive a Android 13 Update
SAMSUNG GALAXY android 13 update. Every year, Google releases a significant update to the Android operating system, and in 2022, we may look forward to Android 13. I/0 2022 is slated to take place on May 11 and Google will reveal more information about the future version. It's possible that we'll learn more about Android 13 around that time as well.
The first developer preview build was already made available by Google earlier this year. A few weeks ago, the second developer preview build was released. The first Android 13 beta build will be released later this month by Google.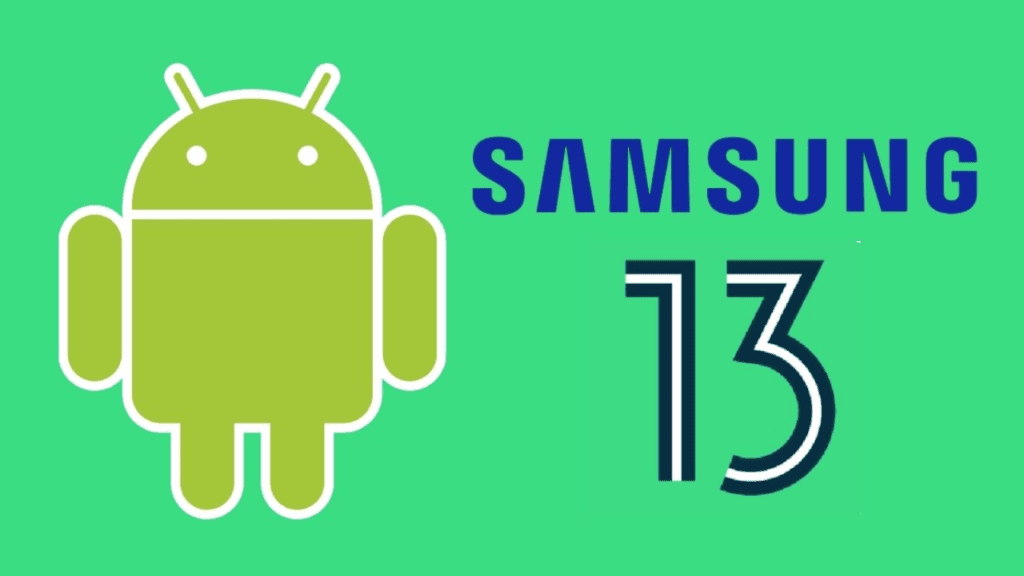 Samsung Galaxy smartphones and tablets won't get Android 13 until the second part of this year. 
The reason for this is that Samsung has its own beta programme for new versions of Android. Before the public gets their hands on Samsung's Android 13 One UI 5.0 beta, there will be a period of testing.
Many devices can take advantage of all of Android 13's new capabilities. As a result, many Samsung smartphones and tablets now come with up to four years of Android OS upgrades.
The 13 best features of Android so far
Since Android 12 included a slew of visual tweaks, it's safe to assume that the majority of Android 13's enhancements will take place beneath the hood. The developer preview builds, on the other hand, have included a few visual tweaks.
A new media player and output picker have been added to Android 13; the Quick Settings menu has been rearranged; and the app drawer symbol has been added back to the taskbar.
Material You colour schemes may also be expanded. New colour palettes may be available for extracting the wallpaper's colours. Material You themes are also available on Samsung handsets, as we previously reported.
There have been previous examples of Google's Android improvements drawing inspiration from Samsung. With Android 13, you can now adjust the flashlight's brightness level directly from the device's screen. This capability has been available on Samsung devices for some time.
The I/O 2022 conference will be a good place to learn more about all of Android 13's new features.
Samsung smartphones running Android 13
As part of Android 13.0, Samsung will roll out an updated version of its One UI skin. One UI 5.0 could be the name given to this next release. New features are expected, as typically, from Samsung.
At this time, it's unclear exactly what those features will be called. As a result, One UI 5.0 hasn't been confirmed by the company at this point.
Samsung's experimental version of Android 13
The Android 13 beta programme will be handled by Samsung exclusively. One UI beta will also be released as part of the package. To begin with, the beta will only be available in a restricted number of markets.
The public beta for Samsung's Android 13 with One UI 5.0 is expected to begin sometime in July, according to our exclusive report. Typically, the beta programme lasts for a few months. The update is then made available to the general public by Samsung. If the current trend continues, Samsung's Android 13 device release date might be as early as September or October of this year.
Galaxy S7, S7 Edge, and S7 Edge Plus
Android 13 will be available on all of Samsung's current flagship handsets, but they won't be the only ones. Select devices can now receive Android OS upgrades for up to four years at no additional cost from the manufacturer. As a result, a large number of current devices are now eligible for the new update. A complete list of all Samsung devices that will receive Android 13 is below.
Also Read: 
Google Releases Android 13 Beta 3: Stability and Compatibility
Android 13 for Motorola Edge 30 Prices Fusion Edge
Google Releases Android 13 Beta Version Fixes Problems
Android Tv 13 Will Bring Better Picture-in-picture Support, Add New Accessibility Options
FAQs:
Q1: Is Android 13 coming to the Samsung S10, or will it be a separate upgrade?
Galaxy S10 devices will no longer be eligible for the Android 13 update, but they will continue to receive regular monthly patches until early in 2023, which is also crucial to know.
Q2: Is Android 13 in the horizon?
The first beta version of Android 13 has been made available to compatible Pixel devices. Only a couple of days remain until OS X 10.13 is made available to all users. During the Google I/O 2022 event, which takes place on May 11th and 12th, Android 13's official features will be unveiled.
Q3: How to get Android 13 on my phone?
It's possible to manually check for an update by going into the Settings menu, System, and selecting Check for Updates. You can install the Android 13 Beta OTA like a regular system update when it arrives. Reboot your device when required after the installation is complete.
Q4: Is Android 13 coming to the Samsung Galaxy M12?
Samsung has pledged to provide the major Android versions Android 12 and Android 13 for the Samsung Galaxy M12. For the time being, this is all Samsung has promised, and we have no way of knowing if or when they'll actually deliver on this promise.
Q5: How long will the Galaxy S10 Plus be supported by Samsung?
Samsung has now provided monthly upgrades for the Galaxy S10, S10+, and S10e for a total of three years already. When a smartphone reaches its end of life, it is common for it to receive quarterly upgrades until it is no longer supported in roughly a year.
Q6: When will Android 13 be available?
During the all-virtual Google I/O 2022 dev summit, which will take place May 11, 2022, the next edition of the operating system will be unveiled. The Android 13 operating system is likewise projected to be stable by June 2022.