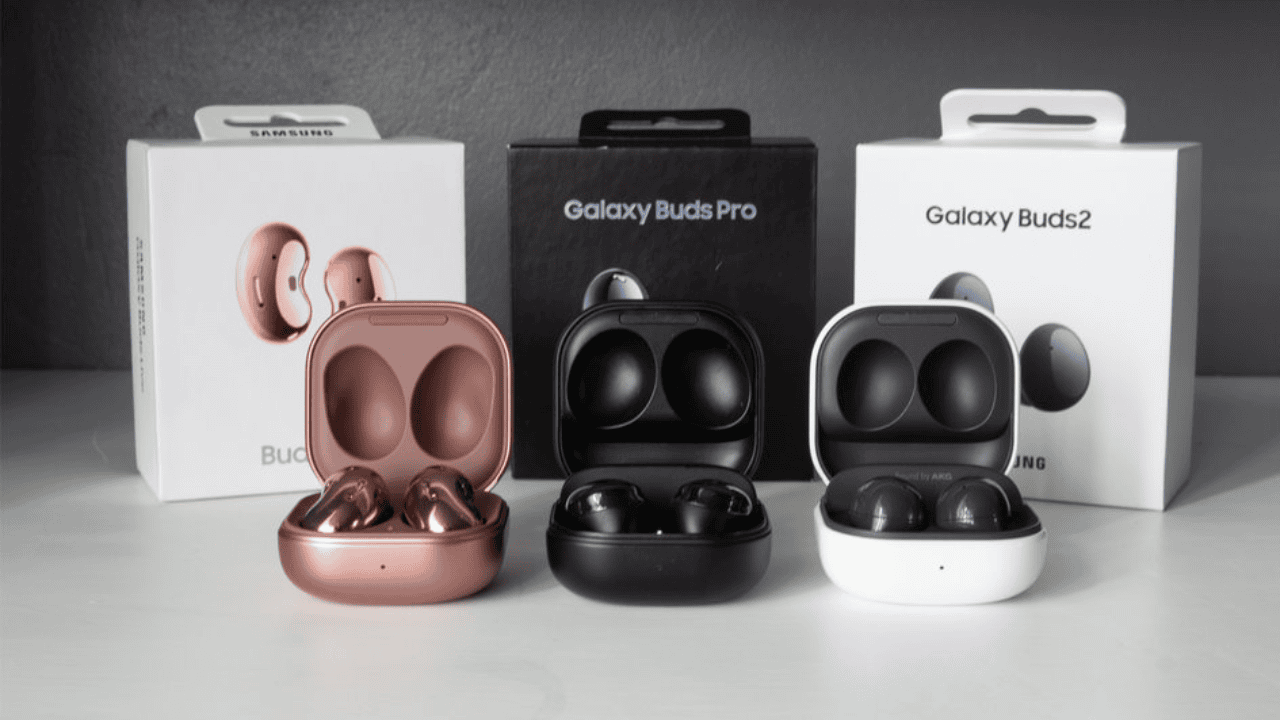 Samsung Galaxy Buds 2 Pro Release Date Reveals the Next-gen Wireless Earbuds
Galaxy Buds 2 pro release date, Unofficial mockups of the Galaxy Buds Pro wireless earbuds have appeared on the web, suggesting that Samsung has been hard at work on future versions of the earphones.
Representations of the Samsung Galaxy Buds 2 Pro were provided by 91mobiles, and these are the first images that appear to reveal the device. The earphones are expected to come in white, graphite, and purple. Not only are these Samsung's most pricey and high-end wireless earbuds, they're also Samsung's most advanced. Again, the retail price will be critical in determining how well these items sell, so we must wait and see what it is.
Information on the technical specifications and attributes of
As you can see from the images, the Galaxy Buds 2 Pro won't seem much different from the first Galaxy Buds Pro, which was released in January 2021. Although it appears that battery life may be improved, there is still a great deal of mystery around the device's specifications and functionality. Active noise cancellation, for example, should be carried over to the new earbuds, as we expect. Samsung is expected to introduce its next generation of wireless headphones in August, along with the Galaxy Z Fold 4, Z Flip 4, and Galaxy Watch 5, so it will be a busy month for the company. All the buds were analysed. The Samsung Galaxy Buds have gone through a number of iterations over the years, so it's easy to get lost in the shuffle. As a direct competitor to Apple's AirPods, the original Galaxy Buds debuted in March 2019.
As a result
In February 2020, we received the Galaxy Buds Plus, which enhanced audio quality and battery life without making any major design changes. With the bean-like Galaxy Buds Live in August 2020, which also included active noise suppression, the design was certainly changed. There were two further models to follow: the Galaxy Buds Pro in January 2021, which returned to the original design, and the Galaxy Buds 2 in August 2021, which was an upgrade. Samsung's new wireless earbuds are long overdue based on that history. If you're looking to buy wireless earbuds in 2019, you'll have more options than ever before thanks to businesses like Google, OnePlus and Nothing. In terms of selling points, the Galaxy Buds 2 Pro's compatibility with other Samsung devices may be the most important.
Also Read: 
Google Pixel Buds Pro Come With Noise Cancellation and Long Battery Life
AirPods Pro 2 Release Date: When Are They Expected To Come Out?
AirPod Pro 2 Leak Teases Stunning Innovation With a Sting in a Tail
Sony Launches Wh-1000xm5 Wireless Noise-canceling Headphones
FAQs:
Q1: Will there be an upgraded version of Galaxy Buds 2?
Production of Galaxy Buds Pro 2 / Galaxy Buds 2 Pro (whatever they're called) has begun. In terms of when Samsung will announce them, some sites suggest they'll be out in July. While others say they'll be out in August.
Q2: Is Samsung planning on releasing new Galaxy buds?
Like the Galaxy Buds 2, Samsung TWS earbuds are expected to have a redesigned design. Improved audio quality and ANC performance, as well as longer battery life. May also be offered by the Galaxy Buds Pro 2. Improved auto-switching across Galaxy devices is also possible, given Samsung's history of enhancing the 360 Audio feature.
Q3: Will there be a second generation of the Galaxy Buds?
Samsung Electronics has produced a pair of wireless Bluetooth earphones called the Galaxy Buds. The Samsung Gear IconX was replaced by these on March 9th, 2019 when they were initially released.
Q4: In what month and year did the second generation of Galaxy Buds 2 go into production?
When is the Galaxy Buds 2 release date? The Galaxy Buds 2 released in Europe and the US on 27 August, alongside the Z Fold 3 and Flip Z, as well as the Watch 4.
Q5: Is Samsung planning to Samsung Galaxy Buds 2 Pro Release Date in 2022?
The Galaxy Buds 2 are on our list of the best Samsung earbuds for 2022. In the second part of 2021, the business released its most recent set of completely wireless earbuds. Samsung's new foldable cellphones were also introduced at the same time.
Q6: What is the most recent Samsung ear bud, and where can I get one?
The Galaxy Buds 2 wireless earphones were launched recently by Samsung. They have Samsung's most advanced noise-cancelling technology and are believed to be the company's lightest wireless in-ears yet.