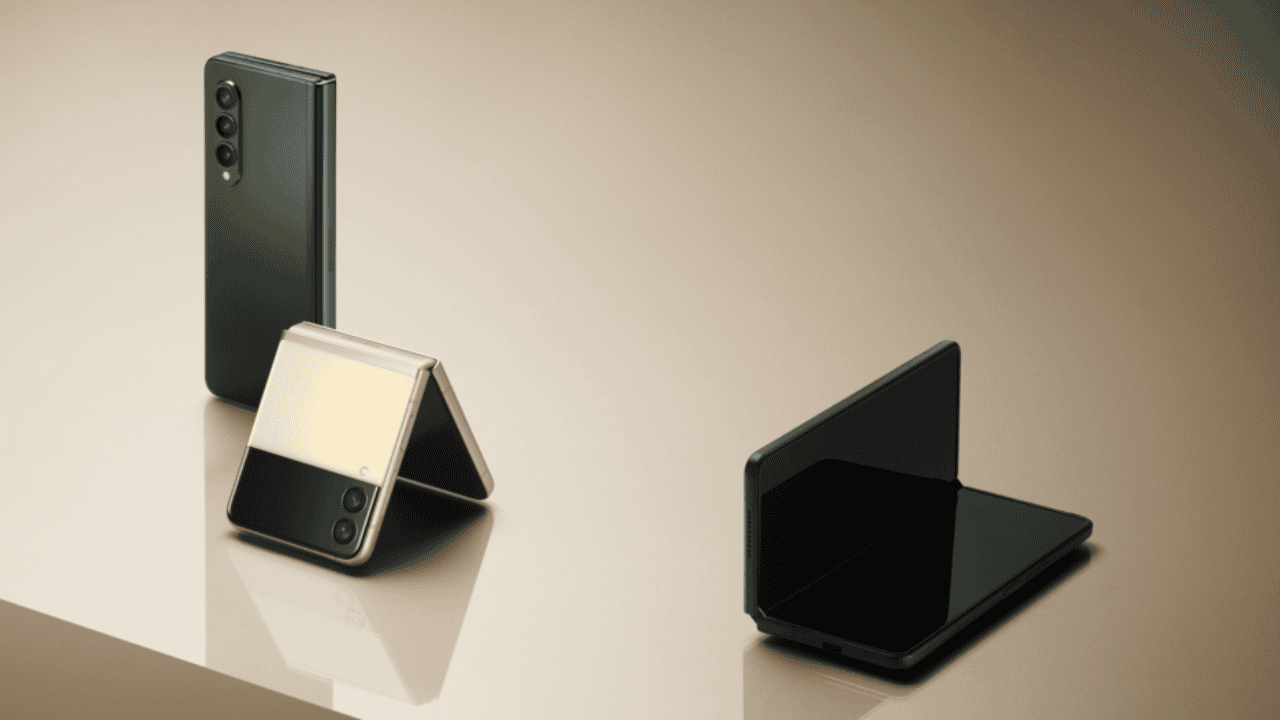 Samsung Galaxy Fold Z Design and Camera Details
We Have a First Look At The Design Of The Samsung Galaxy Z Fold 4
Fold and Flip smartphones are scheduled to be unveiled by Samsung in the following few months. It is predicted that the Samsung Galaxy Z Fold 4 and the Samsung Galaxy Z Flip 4 would be released sometime in August this year. Some information about Samsung's next foldable phone—the Galaxy Z Fold 4—was leaked months ahead of time by Steve Hemmerstoffer and SmartPrix.
The Samsung Galaxy Z Fold 4's concept images, renderings, and technical details are all available for review.
Design and renderings of the Samsung Galaxy Z Fold 4
In keeping with its predecessor's design language, the Samsung Galaxy Z Fold 4 will have two displays: a main screen and a cover screen. Unfolding and revealing the Fold 4's 7.6-inch display panel will be possible thanks to its 6.2-inch cover display. OLED displays with a high refresh rate will be used in the new foldable, just like the Fold 3. According to the rumour, Samsung is also planning to use a newer model of the under-display camera.
A new foldable phone from Samsung is expected to have different dimensions than its predecessors because of Samsung's experimentation with overall dimensions of folding phones. Folded dimensions are 155 by 130 by 7.1 millimetres. Z Fold 3 measures 158.2 x 128.1 x 6.4 mm when unfurled, making it the smallest of its kind. Samsung is cutting the height of the foldable by a few millimetres, but it is extending the length and the width at the same time with its Fold 4. As a result, the screen's aspect ratio appears to be a tad larger than before.
LED flash will be included in the Samsung Galaxy Z Fold 4's back camera arrangement. Protruding lenses, akin to the Samsung Galaxy S22 Ultra, will be a feature of the Fold 4. For the time being, OnLeaks reports that Samsung has made a minor design tweak to the Galaxy S7's hinge.
Galaxy Z Fold 4 renderings have been made public.
Rumors:
According to the Smartprix renders, the Samsung Galaxy Z fold 4 will receive modest cosmetic updates, although these aren't significant in nature. On the Galaxy Z Fold 4, the back camera system does not have a pill-shaped housing. Three spherical camera modules and an LED flash are all that's visible in their place.
For the selfie camera, there is a cutout in the cover display. The Galaxy Z Fold 4 has a bigger, edge-to-to-edge display when unfolded. The under-display camera, according to the claim, has been upgraded by Samsung.
Conclusion:
Galaxy Z Fold 4 will reportedly have both a 7.6-inch inner screen and a 6.2-inch outer screen, according to rumour. These are the same sizes as shown on the predecessor. According to a press release, the new Z Fold 4's dimensions have been slightly altered from the Z Fold 3's (158.2128.16.4mm). As a result, the Galaxy Z Fold 4's aspect ratio will be slightly different.
For the time being, we don't know much about the Samsung Galaxy Z Fold 4. Under the hood, expect a slew of improvements. The Snapdragon 8 Gen 1+ chipset is expected to be used. Among other things, we want to see a larger battery and a speedier charging option. There should be an increase in the refresh rate of the screens, as well as an improvement in the cameras.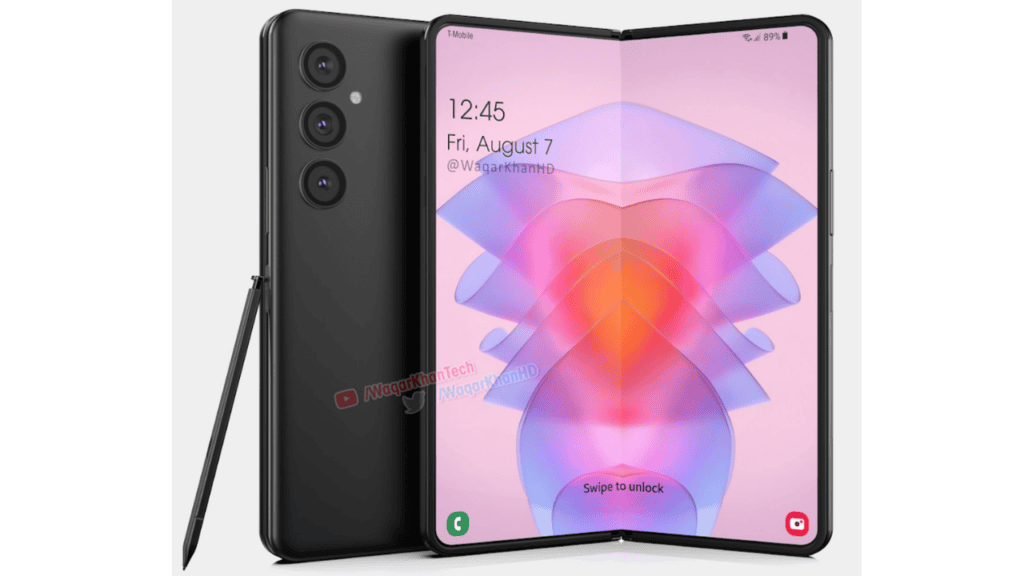 Also Read: 
Best 5 Valorant Tips and Tricks for Beginners
Samsung Galaxy Z Fold 4 Specifications Leaked to Stick to 25w Fast Charging
A Google Pixel 7 Prototype popped up for sale on eBay
OPPO Find X5 Pro 5G: A True Rival To Other Flagship with Display and Camera
FAQs:
Q1: Is buying the Samsung Z fold worth it?
With a more durable build and S Pen compatibility, the Galaxy Z Fold 3 is the best foldable phone to date, and the multitasking functions are even better. The Galaxy Z Fold 3 is a terrific option for power users, despite the fact that the stylus is not included and the cameras have not been enhanced.
Q2: What distinguishes the Samsung Z flip from other flip phones?
Samsung's Galaxy Z Flip is made from a grey Thom Browne suit. In addition to being encased in glass, the limited-edition smartphone has a matte finish that is both comfortable and easy-to-handle.
Q3: What materials are used to construct the foldable screen of the Galaxy Z?
If you drop a drinking glass, the Gorilla Glass Victus on the cover screens of Samsung's Galaxy Z Flip 3 and Z Fold 3 can withstand it. In addition, it is a little more scratch-resistant than regular glass.
Yes, Z fold 3 is water-resistant.
Even if left outside for a time, the Galaxy Z Fold3 and the Galaxy Z Flip3 are water resistant and can endure the rain. Fresh water can be used to clean your equipment if it becomes filthy or smeared.
Q5: How much does Samsung pay Thom Browne?
The Samsung Galaxy Z Fold 2 Thom Browne Edition, which retails at $3,299, has also sold out in the US. As stated on Samsung's website, just 5,000 of the high-end phone are available for purchase worldwide.
Q6: Who was the brains behind Samsung's revolutionary folding phone?
Samsung Electronics has developed a foldable smartphone called the Samsung Galaxy Fold. It was also released in South Korea on September 6, 2019, after being unveiled on March 20, 2019.
Q7: Is Galaxy Z fold 3 dust-proof?
The Galaxy Z Fold3 and Z Filp3 are water- and dust-resistant (IPX8). Small particles such as sand should be kept away from electronic devices.