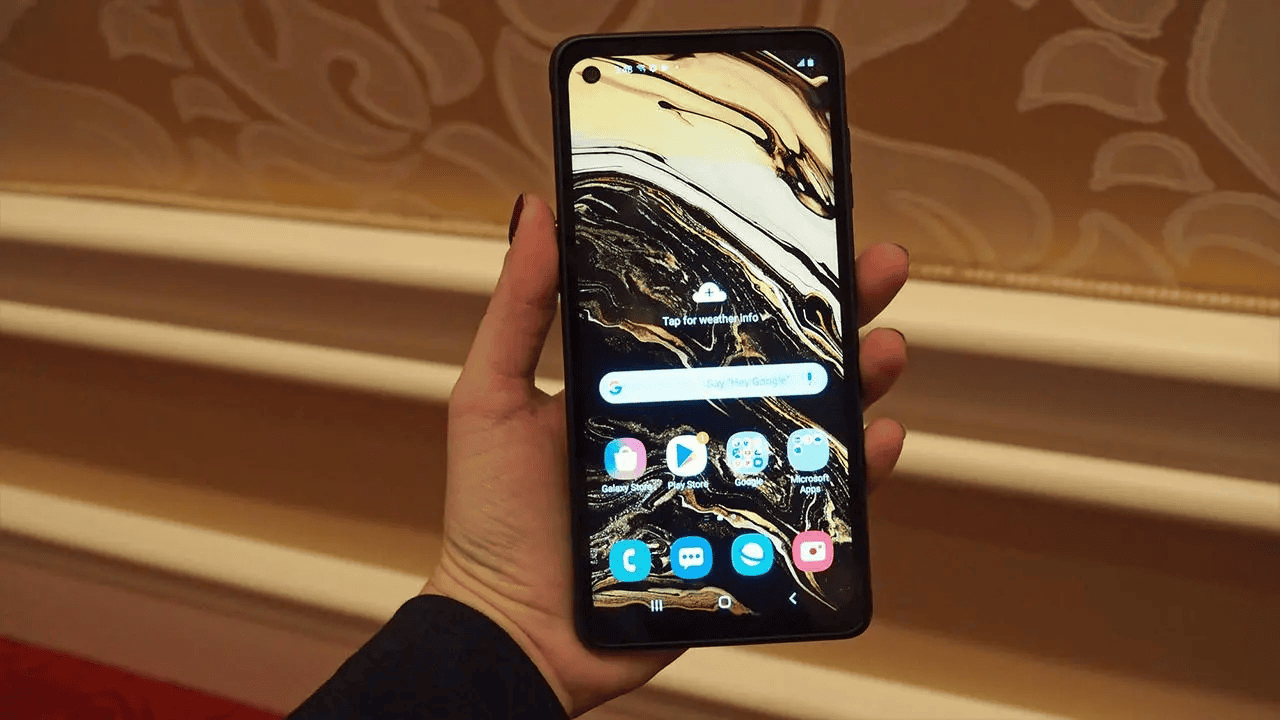 Samsung Galaxy Xcover 6 Pro Features a Ruggedized Design and Removable Battery
Samsung Galaxy XCover 6 Pro has now made its official appearance after a few months of rumours and leaks, so it should come as no surprise. In Germany, the tough smartphone is now available.
There are no significant compromises in terms of features or performance when it comes to Samsung Galaxy XCover 6 Pro. FHD+ 120Hz display allows the phone to be used while wet or while wearing gloves, making it easier to use when the screen is wet. 6GB of RAM power the gadget and 128GB of onboard storage are included in the price. The 50MP and 8MP sensor duo on the back and the 13MP sensor on the front should be more than enough for the majority of users.
Samsung's XCover 6 Pro comes with a detachable battery
The phone's ability to withstand dust and water is perhaps the most crucial feature. With an IP68 and MIL-STD 810H rating, the Galaxy XCover 6 Pro is water and dust proof. In 2022, this phone stands apart because it has a removable battery. Replacement of its 4,050mAh battery is as simple as unscrewing and inserting an entirely new one. In the past, this was relatively prevalent on phones made more than a decade ago, but nowadays, it is rare to see. However, if you don't have a second battery, you can still swiftly recharge your smartphone using USB-C, which can deliver up to 15W of fast-charging.
In addition, there is a physical programmable button on the back of the device. There are a variety of methods to use this button, such as launching a certain programme or even activating the flashlight.
The New Galaxy XCover6 Pro Is Secure, Long-Lasting, and Designed for the Modern Workplace
Samsung Electronics has unveiled the new Galaxy XCover6 Pro, a business-ready smartphone designed to meet the needs of even the most demanding companies of the present. With the XCover6 Pro, employees can get more out of their devices, whether they're in the office or out in the field, thanks to its enhanced mobility, robust performance, end-to-end security, and ruggedized durability.
KC Choi, EVP and Head of Global Mobile B2B Team, MX Business at Samsung Electronics, said, "The proliferation of mobile technology in the workplace means business is no longer confined to an office, and firms must innovate to stay up with this ever-changing landscape." Galaxy XCover Pro was developed to provide businesses with a mobile device that can stand up to the demands of business on the front lines. As part of our ongoing commitment to businesses of all kinds, we're thrilled to introduce the Galaxy XCover6 Pro, which combines unmatched durability with seamless connectivity to enable success."
Unrivaled Productivity thanks to Powerful Performance
The improved 6nm processor in the Galaxy XCover6 Pro provides supercharged speeds that reduce work time and help employees get more done. The ruggedized performance of the Galaxy XCover6 Pro is a breakthrough. Additionally, the XCover6 Pro supports expandable capacity by microSD card1, so you won't have to make any sacrifices in terms of the quality of the work you do. In addition, it is the first XCover gadget to enable 5G networking2, allowing users to work from anywhere they can get a wireless signal. The XCover6 Pro's Wi-Fi 6E band compatibility makes it easier than ever to collaborate with coworkers. 3
To be productive in today's world, workers want devices that are both flexible and dependable. The Galaxy XCover6 Pro's long-lasting, replaceable battery4 can be easily replaced out with a new one when it runs out, making it easier for customers to extend the battery life of their device. Even more convenient is the ability to swiftly charge numerous devices at the same time with POGO charging5.
A Streamlined and Powerful Design for Tough Working Conditions
The Galaxy XCover6 Pro is built to withstand the rigours of the workplace. Making it ideal for delivery drivers, sales staff, and police officers alike. Designed to endure extreme weather, drops. And other hazards that come with operating in the field, it has a tough MIL-STD-810H8 approved design. IP68 rating9 and Corning® Gorilla® Glass Victus®+. Touch Sensitivity10 settings can be altered to raise the screen's sensitivity in locations where gloves are necessary or workers are using their smartphone outside in the rain, while advancements for touch in wet environments make it easier to use when your hand is damp.
Specially Designed for Today's Mobile Workforce
The Samsung XCover6 Pro was created to assist companies in expanding as mobile technology continues to advance. End-to-end mobile security leader Samsung Knox protects it with multi-layered security rooted in the chip. With hardware-based security and software integration, the platform acts as a vault to safeguard modern workers from the numerous risks they face on a daily basis.
Availability
Samsung's Galaxy XCover6 Pro will go on sale in Europe, Asia, and the Middle East in July 2022. With availability increasing to additional regions later.
Also Read: 
Samsung Galaxy S23 and S23+ to have the same telephoto camera as their predecessors
Samsung Galaxy Watch 5 Leak Reveals
The Samsung Galaxy S23 could finally pick up a long-overdue camera upgrade
Samsung Galaxy Note 20 Series Gets Camera Improvements With the June 2022 Update
FAQs:
Q1: When was XCover Pro released?
To begin with, it was made available to Europeans in February 2020, and then to Americans a month later in November of that year. The new XCover Pro sports a more up-to-date appearance compared to other XCover smartphones. It sports a 20:9 aspect ratio 6.3-inch LCD screen with a punch hole in the upper left hand corner.
Q2: When did Samsung release the XCover pro for the Galaxy S4?
4050mAh
Q3: Is Samsung XCover Pro water-resistant?
Our opinion. Samsung Galaxy Xcover Pro was officially introduced in the month of January 2020. IP68 dust and water-resistant, it can withstand immersion in water for 35 minutes and is MIL-STD-810G certified. Drop-to-concrete resistance of up to 1.2 metres is also included.
Q4: Do you have 5G on Samsung Galaxy XCover 6 Pro?
When it comes to 5G connectivity, for example, the current version of XCover Pro does not. On the other hand, Samsung's cheap smartphone is expected to be the company's first to support the 5G standard. However, when it comes to screen resolution, this smartphone falls short.
Q5: How durable is the toughest Samsung phone?
Withstanding 21 MIL-STD-810G tests as well as repeated 1.5M drops, the Galaxy XCover Pro has shown its durability. Additionally, these tough smartphones are water and dust resistant, with an IP68 grade.
Q6: What is the Samsung XCover pro's tensile strength?
Those 26 drops from 1.5 metres up onto plywood proved. That the Galaxy XCover Pro could resist the rigours of real-world industrial environments. During six hours of vibration testing, the device's durability was verified for usage in cars and industrial environments.