Samsung Galaxy z flip 4 surfaces on Geekbench with Snapdragon 8 Gen 1
Samsung galaxy z flip 4 alleged Snapdragon 8 Gen 1+ chipset for the Samsung Galaxy Z Flip4 has been discovered
Samsung's next foldable phone, the Galaxy Z Flip4, is getting closer and closer to a launch date. Chipset and battery capacity have both appeared in two fresh entries for the phone recently. Samsung SM-F721U, which is rumoured to be Z Flip4 and powered by the yet-to-be-announced Qualcomm Snapdragon 8 Gen 1+ chipset, was listed on Geekbench.
The "Taro" chipset has a maximum clock speed of 3.19Ghz, which is expected to be used by the Cortex-X2 CPU core. Additional cores running at 2.75Ghz, likely Cortex-A710, and four Cortex-A510 units at 1.8Ghz can also be seen. Android 12 runs on the Z Flip4 listed, which has 8GB of RAM. 1,277 single-core points and 3,642 multi-core points were achieved by this computer. Also, it has also been revealed that the Z Flip4 has a total battery capacity of 3,595mAh. With a total capacity of 2,555mAh (EB-BF723ABY part number) and a capacity of 1,040mAh (EB-BF724ABY), the phone will have two battery cells.
The usual battery capacity rating is still up in the air. Regardless of the mAh amount, a larger battery would be very appreciated because the Z Flip3's endurance was abysmal.
Why did this smartphone score so poorly?
Based on their single-core and multi-core scores, Geekbench ranks chipsets in order of performance. As each core executes a series of instructions, the result is the same.Also, the higher the score, the faster the processor completes the tasks.
The Samsung Galaxy Z Flip 4 scored 1,277 points on the single-core test and 3,642 points on the multi-core test.
Display and design
The phone's casing will be made of glass.
An aluminium frame, enhanced hinge, flat rails, a side-mounted fingerprint sensor, and a punch-hole cutout in the top centre characterise the Samsung Galaxy Z Flip 4.
On the outside of the phone, there will be two cameras.
6.72-inch main OLED panel and a 2.0-inch or larger cover screen are both expected.
It could include two 12MP rear-facing cameras.
Samsung's Galaxy Z Flip 4 is expected to have a dual-camera system with two 12MP sensors on the back. It may have a 10MP front-facing camera for selfies.
Powered by a Snapdragon 8 Gen 1+ SoC, the gadget will run well.
An 8GB RAM and 256GB of storage is expected to be included in the Samsung Galaxy Z Flip 4's SoC.
With a 3,700mAh battery, it's said to have a 25W fast-charging capability and run on Android 12.
Wi-Fi 6E, Bluetooth 5.2, NFC, and a USB Type-C port are all recommended.
Also Read: 
Huawei New Watch GT 3 Pro Harmony OS software introduces iOS Wallet
Acer Predator Helios 300 3D: Check out specifications, price
Huawei officially confirms Huawei Mate Xs 2 going global tomorrow
iPhone 14 Pro Max Release Date Leaks (Latest Updates)
FAQs
Q1: Is Samsung working on an updated flip?
It will be released in February 2020. The Samsung Galaxy Z Flip 3 will be released in August 2021.
Q2: What is the price of the Samsung Galaxy Z Flip 5?
Options for Pricing: $899.00 (Activate Today) Unlocked. In the sum total of $1,199.99 (Activate later) An initial, one-time payment is required.
Q3: Is it worth it to acquire the Galaxy Z Flip?
The Galaxy Z Flip from Samsung excels in a wide range of areas. Also, it boasts excellent performance, a decent battery life, and the most recent version of Android on the market. Rather, the phone folds in half, which is a feature that 99.9% of other phones do not have. In fact, the Samsung Galaxy Z Flip's entire selling point is its design.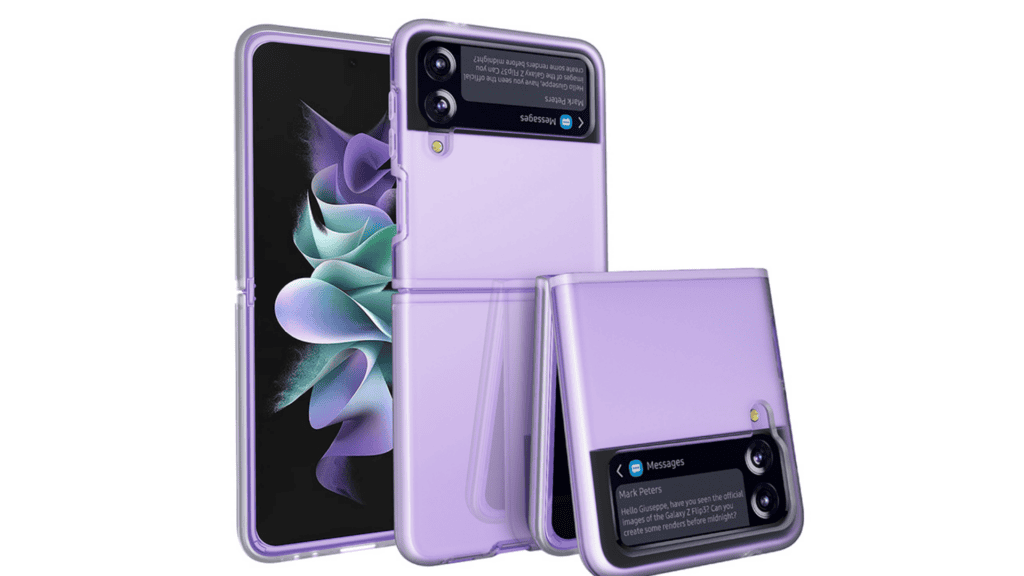 Q4: Is Apple Making a Flip Phone?
As of 2022, there are a number of Android-based foldable smartphones on the market, but Apple has yet to release a foldable product. Apple may be working on foldable iPhones or other gadgets, but the technology is still in its early stages and there are a number of challenges to work out.
Q5: How much does the new Samsung flip phone cost? Q5: Is it waterproof?
If you're in the market for a foldable smartphone, this is an excellent option because it's priced competitively with other high-end models. However, Samsung is still giving a variety of trade-in bargains at the $999 price tag.
Q6: Do you have 5G on your Galaxy Z flip?
The Qualcomm Snapdragon 865 Plus 5G Mobile Platform is the first in Samsung's Galaxy line-up to feature the Galaxy Z Flip 5G. Faster and more efficient on-device processing, as well as better images, are the result of this new platform's 5G-enabled capabilities.
Q7: Is Samsung Flip water-resistant?
This smartphone is water-resistant for up to 30 minutes in freshwater at a depth of up to 1.5 metres. Also, thanks to its IPX8 rating. Because of this, it isn't completely waterproof, but it is water-resistant.