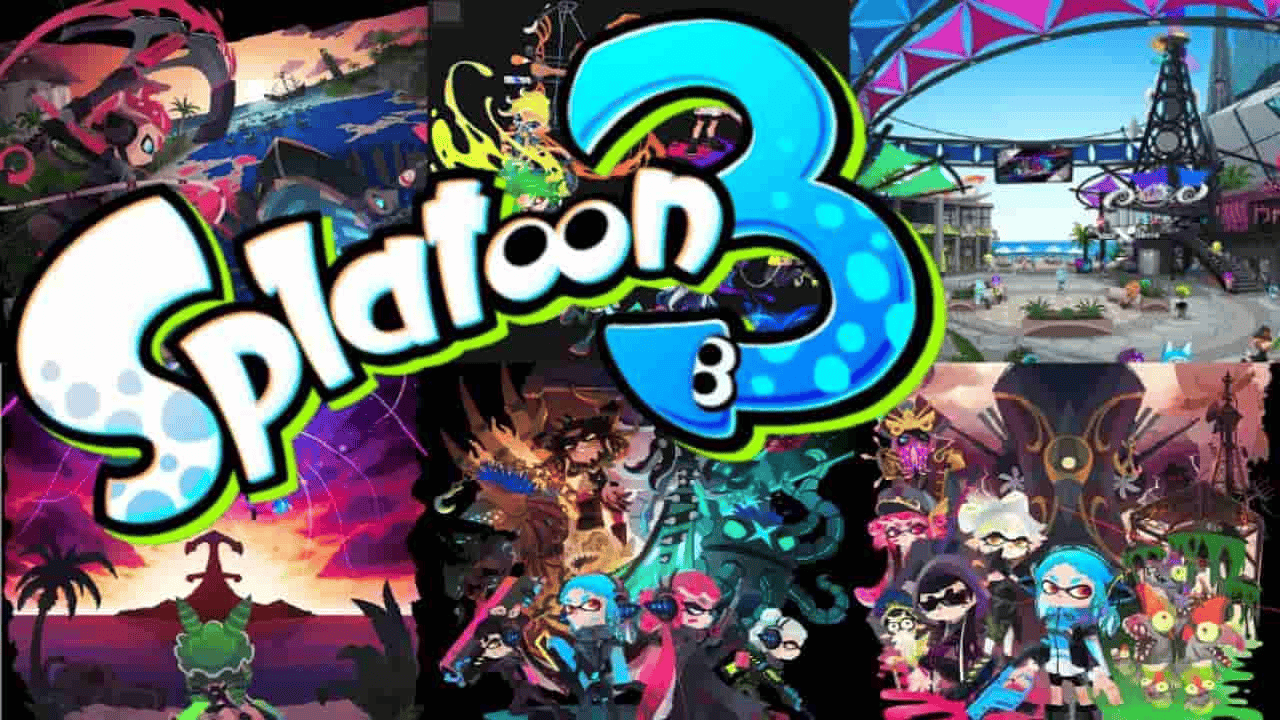 Splatoon 3 Nintendo Direct Stream: Start Times and How to Watch
Splatoon 3, when it releases for Nintendo Switch in September, Splatoon 3 will have a tonne of new features, including a tonne of new weapons, stages, battle techniques, fashionable accessories, and even a tabletop collectible card game. On Wednesday, Nintendo provided a comprehensive look at the world of Splatoon 3 in a new Nintendo Direct presentation, covering both the launch and the expected post-launch content for the next two years. In case you missed it, here's a summary of everything that was announced or confirmed for Splatoon 3 during that Nintendo Direct.
STRIKINGLY MODERN WEAPONS
The Splatana Wiper, a sword that shoots out waves of ink like a windshield wiper, and the bow-like Tri-Stinger, which fires a spread shot of paint and can be charged up for a powerful shot, are the two new additions to the arsenal, but all the weapons from previous Splatoon games will return as well. In the same way, it can be energised for a devastating cut.
In addition, there are now special weapons that can be acquired in the midst of a fight. Reefslider, a shark-shaped float that explodes and splatters ink everywhere; Wave Breaker, a sonic emitter that deals damage in a circular wave; Tacticooler, a refrigerator full of stat-boosting beverages. The Booyah Bomb, Inkjet, Ultra Stamp, and Tenta Missiles all make a return from previous games.
SECOND ACTS
Scorch Gorge, Eeltail Alley, Mincemeat Metalworks, and Undertow Spillway are some of the new areas coming to the series in Splatoon 3. No competitive multiplayer game would be complete without them. Museum d'Alfonsino, Hammerhead Bridge, and Mahi-Mahi Resort are just a few of the returning stages from previous games. At launch, Nintendo has promised 12 stages, with more to come in free updates after the game is released.
CUSTOMIZATION
Splatoon 3 features a plethora of new clothing options for the trendsetting Inklings and Octolings of the Splatlands. Naut Couture, run by the chill nautilus Gnarly Eddy, sells hats, masks, and glasses; Jel la Fleur's Man o' Wardrober has blouses, T-shirts, and jackets; and Mr. Coco's Crush Station has sneakers, flip-flops, and sandals. Each piece of equipment will come with its own set of benefits, but a guy named Murch will let you swap those perks out for others as needed.
A player's online identity is represented by their Splashtag, which can be personalised with a background, title, and badges, and by their in-game locker, which can be viewed by other players. The in-game store Hotlantis will sell consumables that can be customised, and new catalogues of items will be added every few months.
CONSTRUCTIONS IN THE RECEPTION AREA
In Splatoon 3, players can test out all of the new and returning weapons in the Test Range, or they can jump into a battle with (or against) a friend by checking in on their hologram. Memory Players also allow users to relive past battles. In the lobby, players can also modify their own lockers and check out the lockers of their friends.
CARD GAME VERSION OF "TABLETURF BATTLE"
Play this card-based combat game in Splatoon 3's main hub. Splatoon 3 features 150 collectible cards that can be used to create a customised deck for online battles. There will be a starter deck given to each player at the beginning of the game. = No cost and on a "massive" scale Premium DLC.
New gear, new weapons, and new maps will be added to Splatoon 3 for at least two years after its release. As part of Nintendo's post-launch support commitment. Additionally, Nintendo will be updating the game with X Battle and League Battle modes in the near future. Anarchy Battle is a competitive, objective-based ranked mode in Splatoon 3, and unlocking X Battle is the only way to gain access to League Battle, which allows players to compete in teams every two hours based on their Anarchy Battle rankings.
The Return of SPLATFEST
Splatfest multiplayer events are returning, this time with a three-team, three-theme twist. And will be hosted by the Deep Cut Trio of Frye, Shiver, and Big Man. On August 27, teams representing Rock, Paper, and Scissors will face off in the first Splatoon 3 Splatfest.
SALMON RUN RETURNS… BIGGER THAN EVER In Splatoon, four players can band together in Salmon Run. Also, the game's version of Horde Mode, to snag Power Eggs from Salmonids. In Splatoon 3, the Salmon Run mode can be accessed at any time. And players will take on new Boss Salmonids like the Slammin' Lid and the Big Shot. Cohozuna is a new "King Salmonid super-giant Salmonid" that is even larger.
Also Read: 
Spaltoon 2 for Nintendo Switch- Is it available Offline
Multi versus season 1 Battle Pass will have 50 tiers and cost around $10 | VGC
Microsoft starts testing an Xbox Game Pass family plan
How to buy a PlayStation 5 Direct from Sony, Amazon, GameStop
FAQs:
Q1: Will Splatoon 3 ever be released?
On August 27, Nintendo Switch owners can participate in a free worldwide Splatoon 3 event called the Splatfest World Premiere demo. Before the full game is released on September 9.
Q2: Is Splatoon 4 in the works?
The release date of Splatoon 4 had been set for July 23, 2021. But was later pushed back to July 15, 2022 on April 10, 2020. Due to the effects of the COVID-19 Pandemic on production. The movie will premiere on July 15, 2022, in theatres and on HBO Max.
Q3: What platform will Splatoon 3 be available for?
The third game in Nintendo's offbeat and colourful multiplayer shooter series, Splatoon 3 will launch exclusively for the Nintendo Switch. Also, in terms of scope, Splatoon 3 appears to be the most ambitious game in the series to date.
Q4: What is the world premiere of Splatfest?
The Splatfest World Premiere is where all of Splatoon 3's features will be unveiled to the public. Rather, after being announced in the Splatoon 3 Direct, players will be able to compete in the largest Splatfest to date. With Rock, Paper, and Scissors as the three competing teams.
Q5: Will Dualies be available in Splatoon 3?
News, Switch, posted by Brian(@NE Brian) on July 11, 2022. In Splatoon 3, Nintendo has put an emphasis on the dualie weapons. This subgenre made its debut in the final instalment of the series. Players wielding dualie weapons have the option of pressing B to perform a Dodge Roll between shots.