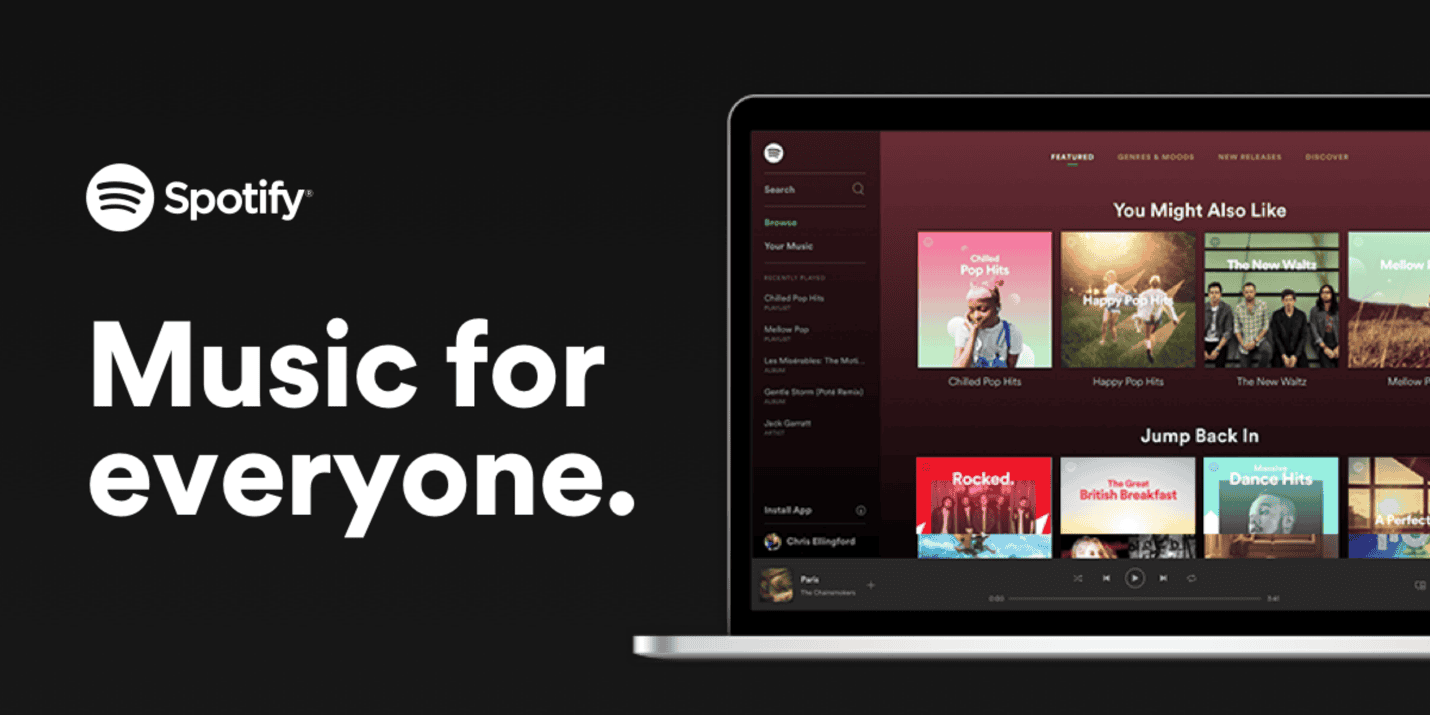 New Spotify Web App in 2021 With the Best Designs for Desktop App and Web Player
Spotify has unveiled a makeover of its desktop streaming service, including a new Mac and Windows client, as well as a fresh online experience.
Spotify's Premium customers now have the option to download music directly to their desktop computers with the latest update in the Spotify web app.
On the home page, you'll now find a search box on the left side of the website's menu. Prior to this, it occupied the highest spot on the home screen. Playlists now include a search box as well.
We've been testing the new design for many months and it's gotten rave reviews from our users, so let's take a closer look at what it has to offer.
Most of the changes relate to the app's appearance, with certain functions moving to a new location, but the greatest difference will be the app's resemblance to the mobile app.
"Since Spotify web app was its first port of call, this was no small undertaking. It required months of study and testing, as well as interviews with end users and feedback collecting. As a result, we're happy to provide our fans with a fresh new look, additional controls, and a solid new basis on which to use Spotify for years to come "according to a statement released by the business.
Spotify Web App now has a cleaner, more streamlined appearance and feel than it did in the previous edition.
This navigation bar no longer includes information about places inside Your Library like Made For You, Recently Played, Albums and Artists, or Podcasts. Your choices will be shown in your Library, which will need a click.
Starting with Playlists, where you'll discover your Favourite Songs, Discover Weekly, Daily Mixes, and Release Radar, the Your Library page will now include four categories at the top of the page. After Playlists, you'll find various categories for exploring Podcasts, Artists, and Albums (which were just moved up to the No. 2 position!).
An additional sorting option has been added to the Your Library's drop-down menu: Most Relevant, Recent Plays, Recent Additions, or even by a Custom Order that you may set.
While this is going on, people who like creating playlists will find a few new additions in the latest version of the app.
They may now add descriptions, pictures, and songs to existing playlists by dragging and dropping them. New music and podcast episodes may be found using the new integrated search bar at the top of the "Create Playlist" page. Making a playlist may be a laborious process. By cutting down the stages between locating a music and putting it on a playlist, this might make the process much more efficient.
How's the New Material in the Spotify Web App
Listeners on Spotify Web App may engage with playlisters in a limited way — or playlisters can't really grasp who is listening to them, so they can't create a second group of producers [who] are indirectly producing by helping other people discover material to experience," team added.
"The main emphasis for us on the roadmap is simply to enable you to be a lot better curator even for yourself — just by, for example, recommending material that's related to the things you've already placed in the playlist," team said.
Updates to Spotify's playlist-making features seem to be a logical first step in that direction.
Additionally, you'll find an improved listener profile page that displays your favourite artists and tracks in the Spotify web app, as well as a new way to start a radio session for any song or artist via the three-dot ("…") more menu, and the ability to edit your Queue and see your Recently Played items on the Desktop app.
Listeners may now write descriptions, upload pictures, drag and drop tracks into playlists, as well as utilise a new integrated search bar to discover and add fresh songs and podcast episodes to current playlists and new playlists in Spotify web app. The desktop app now has additional sorting options for 'Your Library,' including the ability to modify Queue, see Recently played, and apply them through a new dropdown menu.
Subscribers to Premium services will also have the ability to download music and podcasts to listen to when they are not connected to the internet.
As the company's service grew, Spotify acknowledged in a blog post about the modifications that it hadn't kept up with the development of its desktop client. Today's launch is an effort to rectify that oversight.
When it comes to Spotify's user experience, we're constantly looking for ways to make it better for our listeners. This encompasses everything from the way it looks to the way it feels to the way it functions." Every day, we put our new features to the test, develop them further, deploy them, and seek for ways to improve our content offering," the article said. The desktop app experience, however, had fallen behind and it was time to make a change.
Premium users may now download their favourite music and podcasts to listen to them offline by clicking the download icon next to the songs in the desktop app. This feature is only available to those with Apple Music subscriptions.
Additionally, a new set of keyboard shortcuts have been included in the most recent Spotify update to make life even easier. Within the desktop programme, PC users may use Control '+?' while Mac users can use Command '+?' to view all possible commands.
For premium customers, the download option has been added next to songs in the desktop app. Spotify's Premium plans start at Rs. 7 for a day and Rs. 25 for a week, depending on how much time you intend on using the service. The cost of an individual plan is Rs. 119 per month, and the cost of a family plan is Rs. 179 per month, which provides access to up to six accounts.
You may use open.spotify.com in your browser to listen to your music on your Mac using the new Spotify Web App, or you can use Spotify in your Web via the Spotify website.
Also check our article "Need a solution to get Music & Videos free? Download Videoder – Video Downloader App on any platform… Android/Mac/Windows"