Easily Switch to Local Account Windows 10 With Simple Steps
Switch to local account windows 10? On Windows 10, how can I move from a Microsoft account to a local account?
On Windows 10, you don't need a Microsoft account. In this article, we are going to discuss how to switch to local account windows 10
Switch to Local Account Windows 10
The installation of Windows 10 now requires you to sign in using a Microsoft account. If you prefer to use a local user account, Microsoft recommends switching from Microsoft to a local user account. Here's how to do it.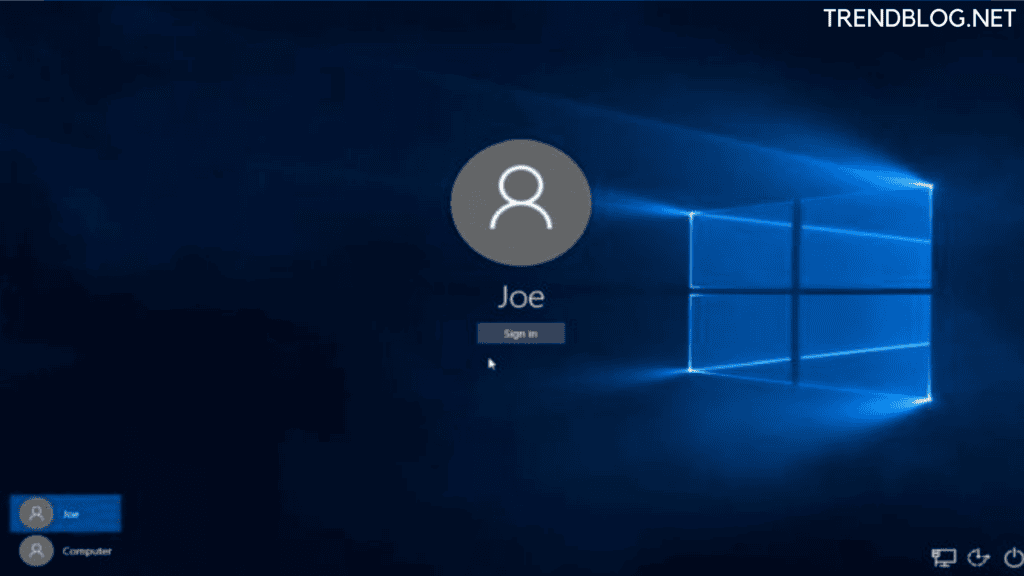 Although the out-of-box experience (OOBE) or Settings app in Windows 10 allows you to choose between a Microsoft account and a traditional local account, the experience has been tailored to entice people to choose the Microsoft account option.
The reason for this is that signing up for a Microsoft account gives you access to additional features like syncing settings, passwords, fonts, and documents across devices. You can control different elements of your computer, including updating personal information, resetting account passwords, and tracking down a lost or stolen device.
This is not, however, an account type which everyone desires. If you accidentally established a Microsoft account on Windows 10 or simply don't want to use one, you may switch to a local account from the Settings app without having to start over.
What You Should Know
It is possible to install Windows 10 without a Microsoft account. You can sign in using a local user account if you remove your computer from the internet. This method works whether you're setting up a new computer or installing Windows 10 from scratch.
If you've already set up, however. This won't help you if you've installed Windows 10 and created or utilised an existing Microsoft account.
All of your installed data and programmes will be saved during this process. You will not be harmed in any way. Unfortunately, Windows 10 would no longer synchronise your settings across your PCs or allow you to use other Microsoft account-related features.You can still use a Microsoft account to sign into some programmes without using that account to sign into your PC.
We're not advocating that everyone utilise a local account. It's entirely up to you! Because Microsoft has made utilising a local account considerably more complex, we're giving these instructions.
Also Read:
Fix iPad Mini Charging and Duration : Charge Faster: Reasons Why Not Charging
2 Tremendous Ways to Know How to Access Clipboard on iPhone
How to Enable and Use the Walkie Talkie on Apple Watch
The Secret Trick to Zoom in on FaceTime Very Quickly
This is done through the Settings app in Windows 10. To access it
Press Windows+i (that's a lower-case I) or hit the Start button and afterwards the "Settings" gear icon on the left
 

In the Settings window, click the "Accounts" icon present there.

Instead, choose "Sign in there with a local account." This option can be found on the "Your information" tab, which is chosen by default. Here you'll find information about your Microsoft account.

Windows 10 will ask if you're sure you want to keep going, warning you that you'll lose Microsoft account services such as the ability to synchronise your Windows 10 settings across your PCs if you don't.Now click on "Next" to continue.

To authenticate your identity, type your PIN or password when Windows 10 prompts you.

For your local user account, you'll be required to enter a username, password, and password hint. Whenever anyone wants to sign in as an invalid password, the tip will appear.

Click "Next" after entering the information you want to utilise.

You're nearly finished.Now "Sign out and finish" should be selected which is in the option there. You'll have to enter your new password the very next time you log in.

Return to the Settings > Accounts > Your Info screen if you want to use a Microsoft account in the future. By entering a Microsoft account's username and password, you'll be able to connect your user account to a Microsoft account.

Your Windows 10 profile will be detached with your Microsoft account and switched to the old local account style once you finish these instructions. Your Microsoft account details will remain available on the device using this approach, allowing you to sign into multiple services as needed.
I hope you now understand how you can switch your Windows 10 to a local account. If you have any questions related to it, feel free to comment down below so that we can help you out with your doubts.