If you're tired of looking at the same old Google Chrome for ages and you want to spice it up a bit, you can try Google Chrome themes. There is something for everyone, from minimalistic themes with colors to fantastic pictures. You can add just anything.
I will show you a couple of the best themes out there that will not just change the interface of your browser but will change your entire browsing experience. If you thought that using Google Chrome is just a plain old "type what you need" operation, it's because you haven't seen these themes.
So let's see what I prepared for you.
If you're a minimalist and enjoy small changes, this theme is made for you. Once it's applied, the theme completely darkens your browser, including a new tab, Bookmark page, and pretty much everything else. The theme comes directly from the Google Chrome team, so you have stability guaranteed. If you prefer colors, this one is not for you, but if black is back, then go ahead and change your theme now!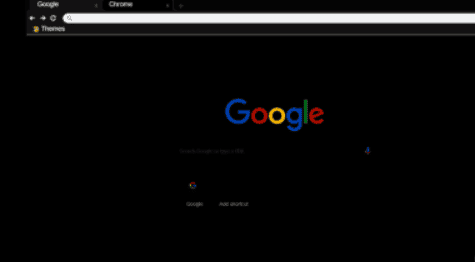 Unlike Just Black, this one screams – COLOR. So, if you prefer colors over black, this theme will take your breath away. The background is lovely peach, while paintings are covering the rest. It looks cute and definitely stands out. At first, you might say no because it can be too much, but give it a minute or two. I am sure you're going to love it in the end.
If you cannot decide which color you want for your theme, try them all! As the name itself says, this one gives you a fusion of colors. Luckily, the colors are not too bright, and the mix fits perfectly. Every element of your Google Chrome has a different gradient of a specific color. Since gradients are slowly increasing, you don't have a feeling of "too much." Test it out and see.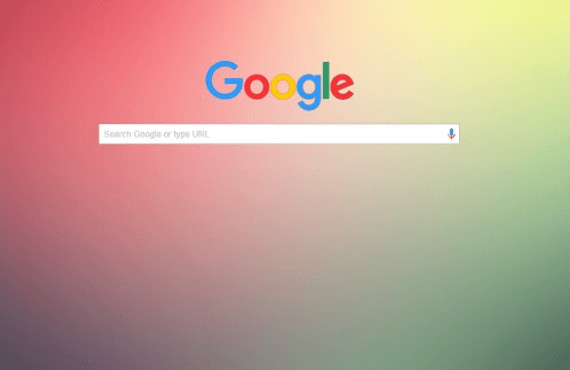 If you love art, Horizon Club Sydney will turn your Google Chrome into artwork. It's an abstract image of Sydney's Harbor Bridge. Blue is the dominant color, as you can already guess. Some might find it beautiful and vibrant, while others might think it's super weird. It's all about the taste.
Check it out and decide.
As simple as that, the Colors theme gives you colors. Again, we have an artwork, just a bit calmer than the previous. This one reminded me of my childhood art from kindergarten. If this is something you enjoy seeing, simple colors on the white background, try the Colors theme. You won't be disappointed.
If you're a landscape lover, this one will leave you speechless. It's such an accurate representation of a Norwegian fjord, and you will feel like you're really there. If you like to travel and explore new destinations and still haven't visited Norway, this might be your motivation. Fake it 'till you make it!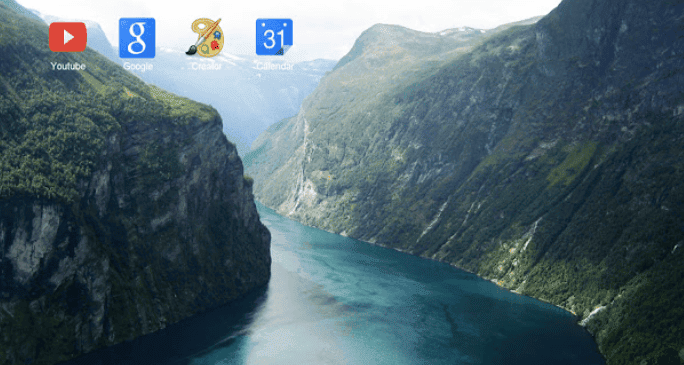 Again, one for the landscape lovers. Greek beaches are astonishing, and if you haven't visited one yet, add it as a priority. The country itself is impressive, as well as the people. And sandy beaches combined with the rest of Greek nature and architecture are literally a must-see. Until then, your Google Chrome theme can give you a Greek experience.
What would a list of themes be without cute puppies? There's nobody immune to their charm. If you have a dog yourself, you know the joy they give. So, instead of searching further, just go for this lovely theme and smile whenever you open your browser.
Something for my fellas' geeks. If you are into comics, especially DC, then this Batman theme will amaze you. The theme itself is a mix of black and gold, so this will fit perfectly if you're into darker themes. It's nicely spread across the top bar, new tab, and all the other elements. On the home page itself, you will see a Batman himself, which cannot be wrong.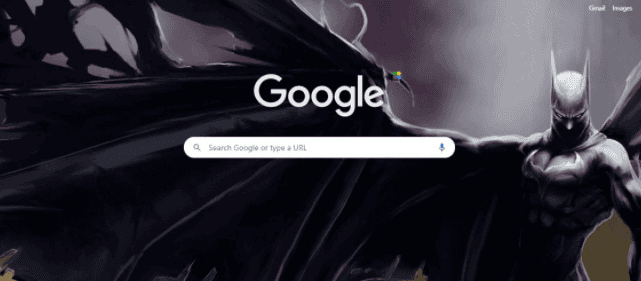 As a last one, I saved something terrific – the universe itself. Seeing the space and reminding yourself that you're just a tiny part of the big world can be helpful. Besides this philosophic thinking, seeing how beautiful colors are will definitely bring you joy while using Google Chrome. Whether you're a space lover or not, you cannot deny how amazing this theme looks.
Here's the list of some of the best themes I found. However, there are thousands of them. If you want to see what else is offered, you can visit Google Chrome's theme website here https://chrome.google.com/webstore/category/themes. Good luck finding your perfect theme. Let me know in the comment section below how you liked what you saw!
Read more: