Tom Clancy's Rainbow Six Extraction | 2022 Upcoming Game PC
Oh! So, you are a Rainbow Six Quarantine Lover and that's why you are here. You want to know about the Rainbow Six Quarantine. Yes, you are in the right place, as I am going to discuss all these in detail below. In this article, I am going to discuss some specialties of Rainbow Six Quarantine. So, let's get started without wasting any time. 
Rainbow Six Quarantine
Rainbow six quarantine is basically and originally known as Tom Clancy's game. As, Rainbow Six Quarantine is an upcoming multiplayer tactical shooter game which is developed by Ubisoft Montreal and published by Ubisoft. At very first the game was known as Rainbow Six Extraction then after some time, it was then renamed Rainbow Six Quarantine.  
Ubisoft is a French video game company whose headquarter is in Montreuil with completely furnished developed studios. Video games like Assassin Creed, Far Cry, Just Dance, Rabbids, Rayman, Watch Dogs, Tom Clancy's, and For Honor.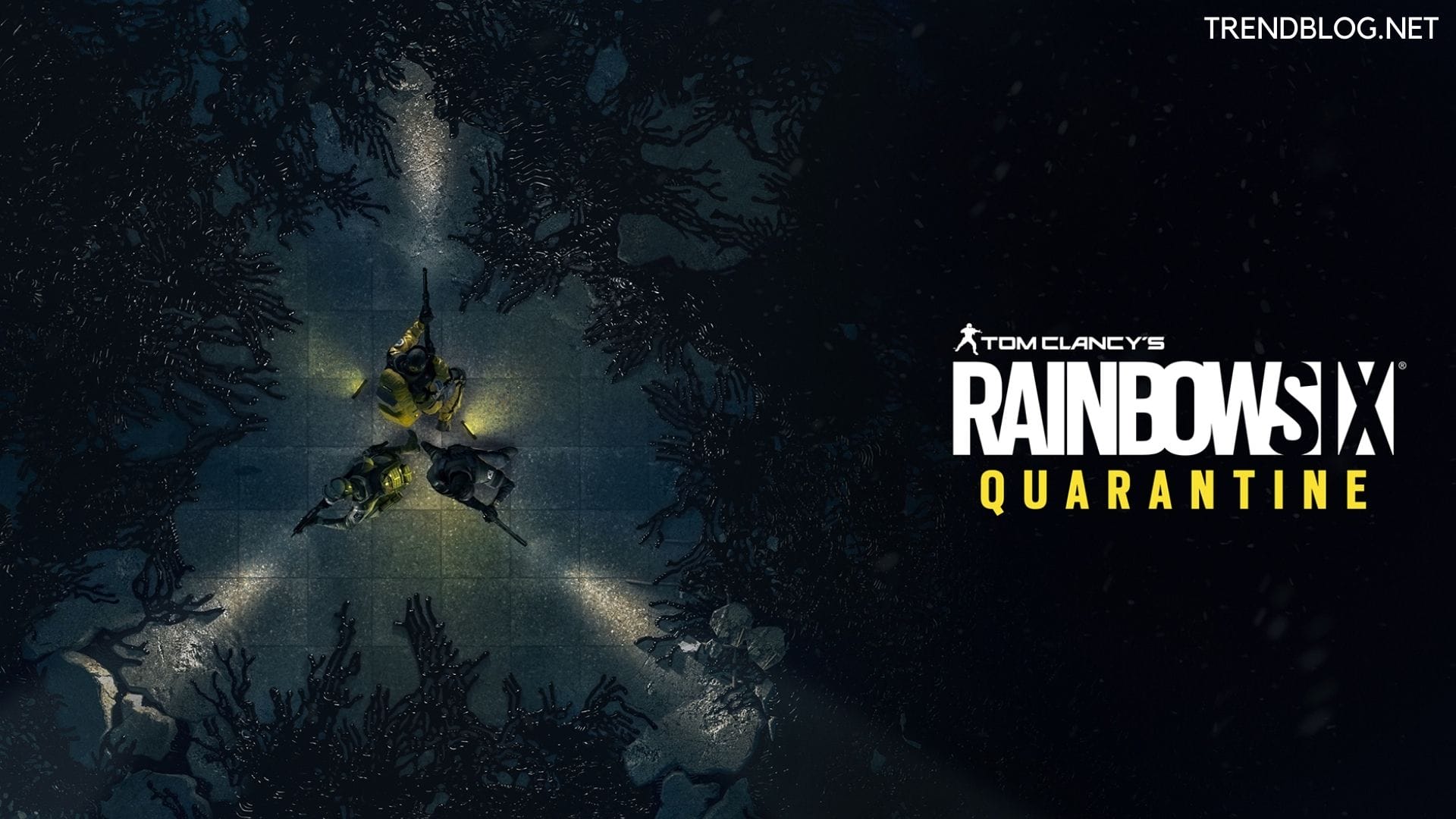 Devices: 
This game is mainly set up for the systems and video game operators like Play Stations (PS4 and PS5), Microsoft Windows, Xbox One, Google Stadia, and Series S. The game is supposed to be launched by the 20th January 2022, yes, this year only.
Earlier, there was no fixed date for the release of Rainbow Six Quarantine, which means it was first unveiled back in 2019 after the outbreak in 2018 and so it was promised that it will release in early 2020 but then it was first decided to be released on March 2021, then on April 2021, and then after the long decision between the company, it was decided to get released in the year 2022.
Also Read: Warzone Bunker Codes: All Warzone Bunker Codes And Locations
Detailed Information: 
Tom Clancy's Rainbow Six Extraction is an upcoming multiplayer tactical shooter developed by Ubisoft Montreal and published by Ubisoft. Wikipedia
Initial release date: January 2022
Series: Tom Clancy's Rainbow Six
Publisher: Ubisoft
Mode: Multiplayer game
Designer: Alicia Fortier
Platforms: Xbox One, PlayStation 5, PlayStation 4, Xbox Series X and Series S, Google Stadia, Amazon Luna, Microsoft Windows
Developers: Ubisoft, Ubisoft Montreal
Operators and Players
Rainbow Six Quarantine is a very cooperative multiplayer game that can be played by a total of three players. It can also be played in Solo form, which means a single player can also play the game.
In this game, the operators or players need to infiltrate an alien-infested location and complete the objectives. The objectives here mean, collecting samples, extracting materials from computers, and gathering intel. Every play session in this game which is known as 'incursion' is made up of three interconnected sub-maps, and the players will be assigned with any of the twelve objectives randomly in each step of each sub-map.
Must Read: Different Life Quotes By Ryan Reynolds
Inspiration: 
The game was inspired by the outbreak of an event. This game was set several years in the future and tasks three players to complete the objectives of the game and fight with the increasing threat of a technical parasite. The technical parasite mentioned here is known as the Archaeans and this will see the return of various gameplay mechanics of Tom Clancy's Rainbow Six Siege or Rainbow Six Extraction or Rainbow Six Quarantine as well use by various operators from the previous game.   
In this game, there was a roster of Siege, and operators were supposed to choose from them. And each of them brings tools to the table, a pool of weapons and gadgets.
Big News: 
This is big news for Xbox and PC users that they will be able to play in their video game systems. However, even the game will be launching the date and day on both PC and Xbox Game Pass that will let the players play with no adding of extra money and cost whether you are a subscriber and not, doesn't matter here and it will be an affordable way to it out too. 
Also Read: Know everything about Bingo Adventure Games Online in 2022
What is the Cost? 
Although Rainbow Six Extraction isn't free-to-play, it's being published as a budget-friendly title. So it doesn't cost your usual $59.99, or $69.99 on next-gen. Rather, the quality Edition version of the sport costs just $39.99. Also, The Deluxe Edition, which comes with three bonus cosmetic packs, costs $49.99
I hope this article is helpful for you. If you have any queries related to this article, feel free to reach us in the comment section.