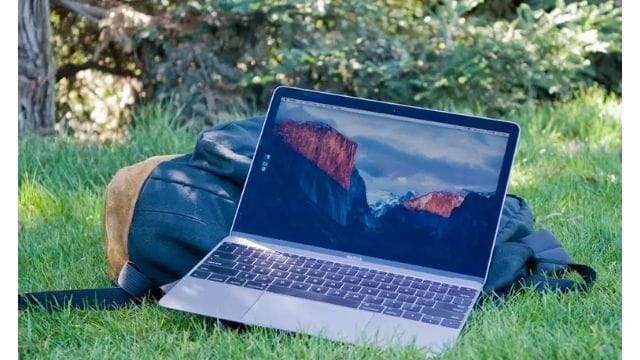 Top 6 Apple Products For College Students
With the start of the school year almost here (or already here if you're a college student), chances are, you know someone who has asked for an Apple product.
In this article, we'll enlist the best Apple products that would come in handy for college students.
MacBook Air
Our first Apple product is the MacBook Air.
In a recent update, True Tone technology has been added to the MacBook Air to offer a natural viewing experience. A 13.3-inch Retina Display, better performance, Touch ID, and a more compact design are all included in the MacBook Air.
It offers security features with a Touch ID sensor and the Apple T2 Security Chip. The MacBook Air features an Apple-designed third-generation keyboard and a large Force Touch trackpad.
The MacBook Air is ideal for students who need to write papers, surf the internet, or write emails on their laptops. Students can effortlessly transport the MacBook Air to lecture halls thanks to its portable design. The MacBook Air, unlike the iPad Air, offers a complete macOS experience.
Do you want to learn more about tips and tricks regarding student life? Get in touch with homework experts to get immediate assignment help at CWAssignments in Programming, Computer Science, Engineering, Math or Physics.
Apple iPhone SE 3
The Apple iPhone SE 3 is ideal for you if you want a phone that is both inexpensive and has the latest mobile technology from the Cupertino-based corporation. While the iPhone SE model still includes several outdated features, such as the chassis, the phone is perfect in functionality for students.
This phone is essentially an iPhone 8, but with newer hardware. It includes the A15 Bionic chip that ignites the iPhone 13 lineup and supports 5G networks. The Apple A15 Bionic chip in this iPhone has a 6-core Processor, 4-core GPU, and 16-core Neural Engine. It's Apple's newest and finest mobile SoC, and it'll tackle your jobs with ease.
The Apple iPhone SE 3 is an excellent gadget for those who wish to use 5G and Apple's leading mobile chip without losing style, camera, or display. Only the Starlight, Midnight, and Red finishes are available. If none of the limited colors appeal to you, you might want to consider purchasing a case. If not for the bright hues, getting a case for your phone will protect its screen. Before the Student Discount, the base model costs $429 in the United States.
Apple AirPods 3
At the time of its release, the Apple AirPods were nowhere short of a game-changer. These costly but extremely strong earphones immediately became a phenomenon in the market. Apple's decision to eliminate the usage of wires in earbuds makes them more smooth, convenient, and portable.
The device is certainly expensive, but there's a good reason for it: characteristics like noise cancellation, custom fit, water resistance, and excellent sound. The AirPods can work continuously for 5 hours when fully charged.
Dual ray microphones, inner microphones, sensors for skin detection, motion-detecting gyroscope, speech-detecting sensors, and force sensors are all part of the AirPods 3. These parts work together to help functions like Spatial Audio, Hey Siri, and ear detection, among others.
Apple iPad 9
If you're searching for a product that is a third of the price of an Apple MacBook Air M1, but you're ready to forego macOS and the benefits of a genuine computer, the Apple iPad 9 is really for you.
While it isn't as strong as the renowned notebook, it is capable of serving many students. This iPad is the appropriate gadget for you if your courses don't demand advanced PC software that isn't supported on iPadOS and you merely need to perform some studying, writing, presenting, and/or sketching.
The iPad 9 includes a lithium-polymer battery that is rechargeable with a capacity of 32.4 watt-hours. According to Apple, when accessing the web through Wi-Fi, it may last up to 10 hours on a single charge. If you're not using it for hard, strenuous chores, it will last you a complete school day.
The Apple iPad 9 is an excellent, lightweight gadget. If you're a student searching for a light, portable, and economical tablet to use for note-taking, this is the gadget for you. It comes in Silver and Space Gray hues, so you might want to consider getting a case for it. If not for bright hues, acquire it for the sake of protecting this precious glass slab.
Apple Magic Keyboard
For those iPad users who are deeply invested in Apple's environment, the Magic Keyboard is among the best solutions. It works both with your iPad and your Mac, and it's completely integrated into both iPadOS and macOS. Not to add that it's compatible with the latest iOS versions. This keyboard has a basic, minimalistic style that goes well with the rest of Apple's goods. This keyboard has a month's worth of full battery charge. When it runs out of power, you can plug it into your Mac or a recharging station with the included USB-C to Lightning braided cable. It's only $99 in the United States, and there are no color options.
Apple AirTag
Have you ever forgotten where you put your backpack at college? Is it possible that you've misplaced your pouch or wallet? At this point, this would be a distant memory. The AirTag was introduced in April as a Find My-enabled GPS tracker by Apple. AirTags are ideal for kids because they're inexpensive, can alert them when they forget something at school, and therefore can help them track down the specific location of any tagged objects they misplace.
AirTag accessories are available from Apple and third parties, allowing you to safely connect one to your backpack. You could also put it in one of its compartments, but it would make it more difficult to locate if someone hears it beeping. In any case, having an AirTag improves your chances of being found in some way.
A Final Word
This article included all the major Apple gadgets that would come in handy for college students. From iPads to AirPods and Device Trackers, these gadgets will help you not just in your studies, but also in keeping your college things organized.