In the past, in the era of flip-phones, moving from one phone to the other was a major hassle. You had to move over all of your information, and if it wasn't stored on the SIM card, you had to sit and laboriously do it by hand. These days, if you want to do something like transfer contacts from one phone to the other, it's as easy as logging off from an account and logging back on again. It's a brave new world.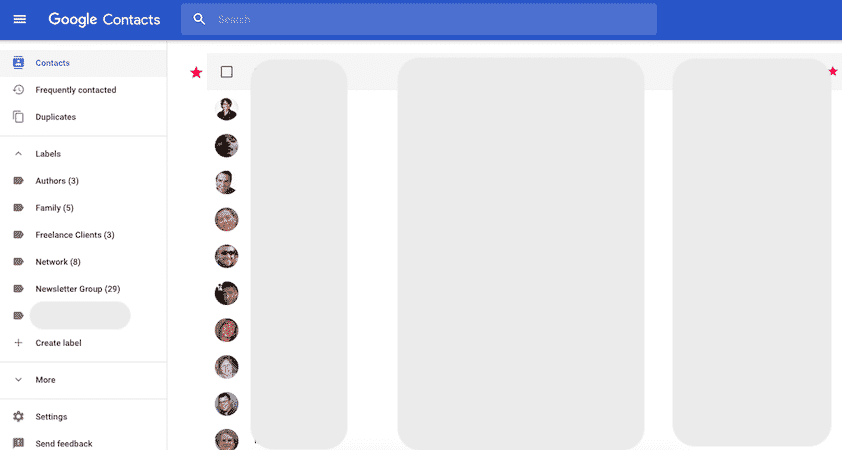 This is especially true if you have your accounts stored in a Gmail account. If you have taken the decision to abandon your Android phone and move to an iPhone, you are most likely using Google Contacts anyway. So to transfer contacts to an iPhone and sync them, it's a simple matter which won't even make you break a sweat.
Transfer Contacts From Android To iPhone
Here are the steps involved. I have iOS 11 Beta on my phone, so those are the screenshots you will see here. The full version of iOS 11 will apparently be coming to everyone sometime in the next couple of months. So it's no big deal if you are currently still on iOS 10.
Disconnect From Android
First log off from your Google account on your Android phone. Make sure you are logged off everywhere. Then it is probably a good idea to reset the phone to factory settings just to be sure that everything is truly disconnected.
Go To Your iPhone Settings
Next, start up the iPhone and go to Settings–>Accounts & Passwords.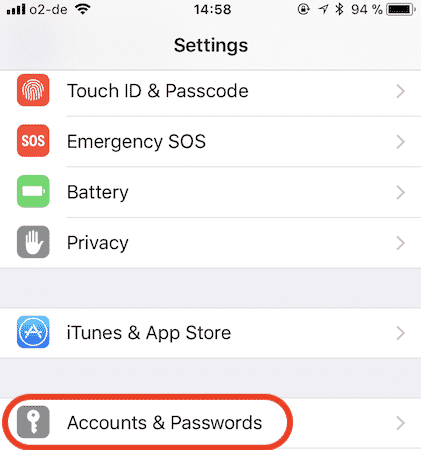 Then tap on "Add Accounts". If your iPhone is new, you are likely to have no accounts at all already stored in this section. Since I have been using an iPhone since 2012, I have some accounts already stored.
Choose Your Email Provider
Tap on your email provider. In this case, it is obviously Google.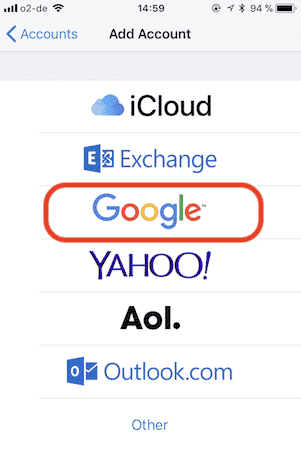 You will then be prompted to sign in. If you have two-step authentication enabled on the account (and you should), then this is another step you will need to do.
Switch On Contacts
Once you have successfully logged on, you will see the following screen.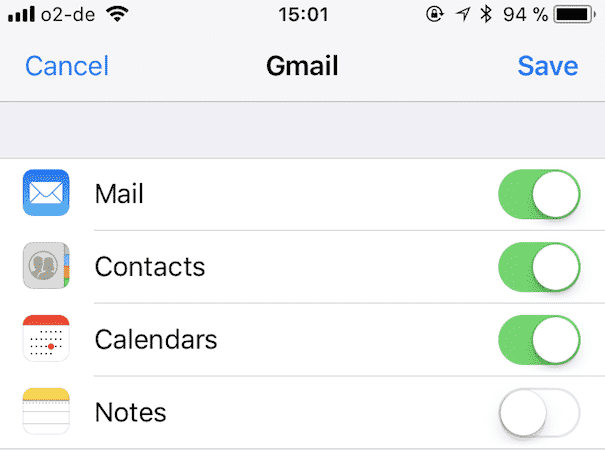 To sync your Google contacts with your iPhone, the "Contacts" option MUST be toggled to green. Now press "Save" at the top right and you will now see the new account in the list.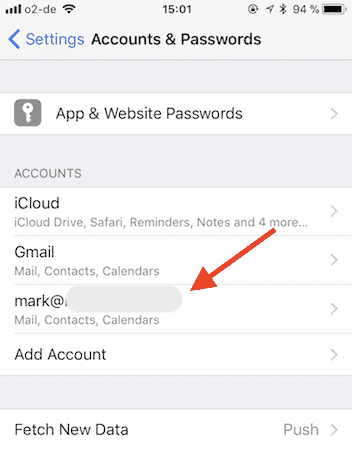 If it is a regular @gmail.com account that you have entered, it will show on this screen as "Gmail". But if you have your own self-hosted domain email, going through Google Suite, then it will show on this screen as the email address.
Check Your Contacts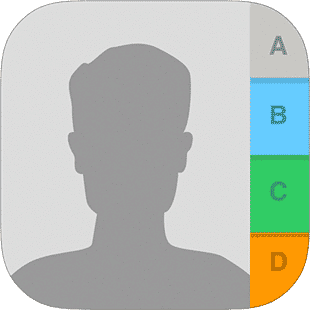 If you go to the Contacts list app, or access the contacts list through the Phone app, you should now see the contacts appearing.
Sometimes they arrive instantly, other times it takes a while. Since you are synchronizing from your Google account, you are dependent on the speed of their servers. However, considering it's Google, you won't have to wait THAT long.
If The Contacts Still Don't Appear
Check to make sure that the email address you logged in with actually contains your contacts. If you use several email addresses, it is very easy to mix them up.
Make sure the Contacts option is toggled to green.
If that doesn't solve it, restart your phone. Sometimes all it needs is a nudge.
If that doesn't fix it, remove the account from the phone and start again. But it shouldn't get to this stage.
Conclusion
The beauty of using a Google account for your contacts, is that whenever you make a change in one, it automatically gets updated everywhere else.
So if you enter a new contact on your phone, watch it get updated in your online Google contacts (and vice-versa). The one downside is that if your Google Contacts book gets cluttered and disorganized, then so will your iOS Contacts. So you need to do some regular maintenance work to keep things orderly.
Suddenly the pain and hassle of switching phones is not so bad. Time to ask the wife if I can have a new phone.
Image Credit : Rolodex by Ged Carroll is licensed under CC BY 2.0