Lately, many people are complaining they set a pattern lock, and they can't remember it later. We are all thriving to secure our phones as much as possible, but sometimes, it results terribly. In order to set up a pattern that is not a classic, we are making up something we cannot remember after a couple of days.
Move to the full guide on how to unlock your Android
Luckily, since this is a common situation, there are many easy solutions to the problem. Do not get desperate just yet, and your phone will still be usable!
I've made a short guide for you on how to unlock pattern locks on your Android phone. Since there are several possibilities, I'll walk with you through all of them, and you can use the most suitable one!
How to unlock pattern lock on Android device using ADM?
ADM or Android Device Manager is a tool also known as Find My Device. This tool can be used for several things, such as locating your Android device, making it ring, locking the screen, or erasing it entirely. Now, the feature we need here is the screen lock option. We will use a lock screen to set up a new lock instead of your pattern that you forgot. Here is how.
Log in using your Google account
Now you will see your device and three options – Ring, Lock, and Erase
Choose "Lock"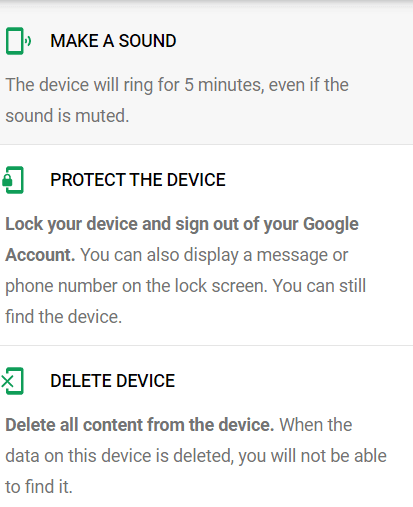 Set up a password you will use to recover your Android phone
Click on "Lock" to confirm
Go to your phone and enter a new password
That's it. Your device should be unlocked by now, and you should be able to access your phone normally. However, you need to reset your forgotten pattern, and this will be difficult if you do not know the old one.
How to unlock pattern lock on Android using the "Forgot pattern" feature?
In the slight chance that your device is running on an Android 4.4 or older version, you can unlock your device using the "Forgotten pattern" feature. Since old devices were not so secure, you had a chance to unlock your phone simply by entering the wrong password enough times. Yes, that's right! As shocking as it may sound, if you enter the wrong pattern several times, you will see on the bottom feature "Forgot pattern." After you click on it, you will have a chance to unlock your phone using a Google account. This way, you can also enter a new lock pattern and confirm it via Google account credentials. Ah, how simple it used to be.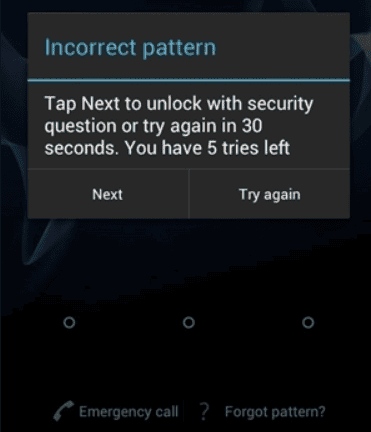 How to unlock pattern lock on Android in the Safe mode?
This option you can try in case you are using a third-party app for locking your screen. If you are using your phone's built-in screen lock, it might not be successful. But it's definitely worth a shot. This option will work only if your phone is in the so-called "Safe mode." Let's go step by step.
1. Press the Power button till you see all the options
2. Tap on Power off and hold it
3. You will see a pop-up message to enter Safe mode, approve it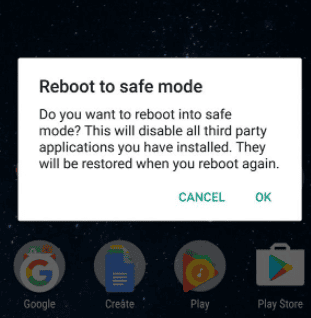 4. Once your device is in the Safe mode, and there will be no screen lock
Now, you can erase the third-party app you used to set up your screen pattern, and that's it!
How to unlock pattern lock on Android using Dr.Fone Screen Unlock?
If nothing works, there is always a third-party app to help. You can download Dr.Fone Screen Unlock for Android on your PC or a laptop and remove the pattern this way. The good thing about this particular app is that it can be used to remove any screen lock such as fingerprint, PIN, password, etc. Follow the steps below.
Download and install Dr.Fone Screen Unlock https://drfone.wondershare.com/android-lock-screen-removal.html
Select "Screen Unlock" on your PC

Connect your phone to PC using a USB cable
Once your phone is detected, select "Unlock Android Screen"
Turn your device off and press the Power, Volume Down, and Home button at the same time
Now you can use Volume Up to navigate into this Mode
The app on your PC will detect your phone and automatically start working
Once the process is completed, you will see a notification on your PC screen, and you can disconnect your phone from PC
Note: If your phone is not a Samsung or LG, this app will erase all of your data after unlocking the screen. Beware of this.
After the process is done, you will be able to set up a new lock screen. Make sure to remember it this time!
These were a couple of things you can try in order to unlock your pattern lock. If you have any other suggestions or ideas, I would love to hear from you. Please, leave a comment in the section below!
Editors' Recommendation