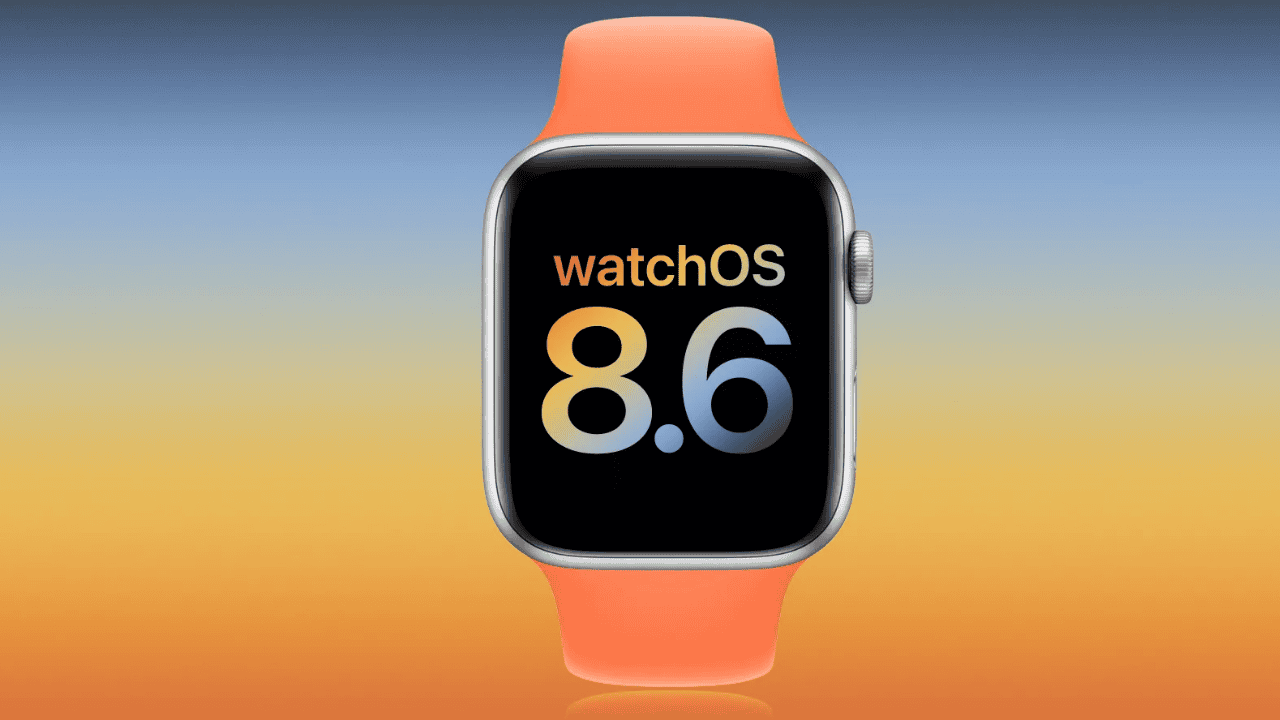 How to Download and Install watchOS 8.6 on your Apple Watch
WatchOS 8.6 – The ECG app and abnormal rhythm notifications are now available for Apple Watch users in Mexico, thanks to watchOS 8.6. Users can take an electrocardiogram immediately from their wrist using the ECG app. The update also includes "improvements and bug fixes," according to the release notes.
Apple Watch Series 3 and later can get watchOS 8.6 by navigating to the Watch app on your iPhone and downloading the update.
How to install the beta certificate for watchOS 8
Note: Before installing the watchOS 8 beta, make sure your iPhone is running the iOS 15 developer beta.
On the iPhone associated with your Apple Watch, go to developer.apple.com.

Select Discover.

Now, select watchOS.

Select Download.

If asked, sign in with your Apple ID.

Next to watchOS 8 Beta, tap Install Profile.

When prompted for permission to install a profile, tap Allow.

Start the installation.

When prompted, enter your Passcode.

To confirm, tap Install.

To restart your Apple Watch, tap Restart.

The installation process resumes after your Apple Watch has rebooted.
How to use your iPhone to install the watchOS beta
The certificate informs your iPhone's Watch app that the watchOS beta is available. When the Watch app finds the update, follow the steps below to install it like any other watchOS update. (If the beta does not appear, reboot.)
Connect your iPhone to the internet and open the Apple Watch application.

Select the My Watch option.

Then, select General.

Select Software Update from the menu.

Select Download and Install from the menu.

Enter the passcode for your iPhone.

Accept the Terms and Conditions by tapping Agree.

Connect your Apple Watch to the magnetic charger once it has been charged to at least 50%.

On your iPhone and/or Apple Watch, tap Install.

The watchOS update will be downloaded and transferred to your Apple Watch, which will then reboot to install the update. You can keep track of the progress on your Apple Watch screen, and once it's finished, you're ready to go.
If the verification stage of the watchOS upgrade fails, try again. If it continues to fail, unpair and re-pair your Apple Watch before trying again. (Before you go through the un-pairing and re-pairing process, double-check that verification isn't functioning for you.)
How to use your Apple Watch to install the watchOS beta
Apple provided the ability to update your Apple Watch through the Settings app on the Apple Watch itself with watchOS 6. While the procedure isn't entirely free of iPhones just yet, it wouldn't be shocking if it become so during this test cycle. Here's how you can update your Apple Watch via the watch itself right now.
Using Siri or your app list, go to Settings on your Apple Watch.

Select General.

Now, select Update Software.

Select Install.

Tap OK.

On your iPhone, open the Watch app.

While remaining on your iPhone, accept the Terms & Conditions.

Tap Download & Install on your Apple Watch.

For the update to install, your Apple Watch must be connected to a charger, and it won't do so until the battery level is at least 50%.
How can I uninstall watchOS?
We can't reproduce the instructions for reverting back to watchOS because they are hidden behind the developer centre login. Simply said, you can't do it on your own. Your Apple Watch must be returned to Apple. Anyone who doesn't definitely require the developer beta should think twice about installing it in the first place.
Also Read: 
Apple Releases tvOS 15.5 for Apple TV HD Over Air and Re-Installation
Acer Nitro 5 Review: Pushing the Boundaries of Budget Gaming
Pixel 6 vs 6a : Is It Worth to Spend Extra $150
Waiting For iPhone 14? Checks iPhone 14 Release Date, Expected Specification Details
FAQs:
Q1: What is the Series 1 watchOS?
Apple Watch Series 1 and 2 were supported until watchOS 6 was released. The curriculum could span anywhere from 8 months and 4 years.
Q2: Will watchOS 8 work with iOS 14?
WatchOS 8 requires an iPhone 6s or newer model running iOS 14 or higher to be supported. Here's a list of all the watch models that can run watchOS 8: Apple Watch Series 3, Apple Watch Series 4, Apple Watch Series 5, Apple Watch SE, Apple Watch Series 6, and Apple Watch Series 7 are the latest versions of the Apple Watch (TBC)
Q3: Will there be new faces in watchOS 8?
Portraits, in which users can choose a Portrait shot taken on their iPhones and use it as a main Watch Face, and World Timer, which covers time zones from all around the world, are two new Watch Faces in WatchOS 8.
Q4: Why is it impossible for me to upgrade my Apple Watch?
If the update fails to begin, open the Watch app on your iPhone, go to General > Usage > Software Update, and then delete the update file. Try downloading and installing watchOS again after deleting the file. When updating your Apple Watch, find out what to do if you get the message "Cannot Install Update."
Q5: When was WatchOS 8.6 released?
The watchOS 8 updates arrived on September 20, just a few days after Apple announced the Apple Watch Series 7, iPad (2021), iPad mini (2021), and iPhone 13 range during an event on September 14.
Q6: Is it too late to upgrade my Apple Watch?
You'll need an Apple Watch Series 3 or higher to use watchOS 8. Anything older won't be able to run the current OS, so you'll be left with an older, more limited version. Before you update your Apple Watch, make sure it's up to date.
Q7: Is the Apple Watch water resistant?
Water resistance, although not waterproof, is provided by your Apple Watch. Wear and use your Apple Watch while exercising (sweat exposure is fine), in the rain, and when washing your hands, for example.