Every time you go online, your Android device picks up some information to improve and speed up your browsing experience. Over time, you get so much of this information stored that instead of enhancing your browsing, these cache files slow down your phone and fill up your memory.
If you noticed that your phone started acting strange, it's running apps slower, and your browser takes longer to load pages you usually see within a second, think of clearing your cache.
Cache files are basically JavaScript files hidden somewhere in your phone. And the sooner you get rid of them, the sooner your phone will go back to normal.
Usually, I hear a question if deleting these hidden files will mess up your browsing or any of the content you chose to save from the Internet. The answer is no, and you have nothing to be afraid of. Feel free to clear the cache every time your phone is slow. It can only improve your it's performance.
I've made a short explanation of what exactly is hidden cache is, where it comes from, and how to clear your cache memory.
What is a hidden cache, and where does it come from?
 As the aforementioned, hidden cache is retained in your phone every time, you first visit a website or launch an app on your Android device. It comes in the form of scripts, style sheets, etc. Now, your phone is storing all these files in order to load the website faster next time. On the other hand, there are two significant disadvantages of having cache files stored for a long time.
All the stored cache is taking memory from your phone
If the website has been updated since your last visit and you still store cache, you will see a cached version of the website and not the new one.
Now when you understand what hidden cache is and why sometimes it's not good to store it long-term, let's see how you can clear it.
How to clear hidden cache?
There are two ways to clear the hidden cache on your Android device. You can remove it from the Chrome app (which is a default browser of every Android device) or clear it from third-party apps.
How to clear cache in the Chrome app?
Open Chrome app on your device
Tap on three dots in the top right corner
When you see the drop-down menu, choose History
Now choose Clear browsing data
You will have an option to select a time frame, put whatever you'd like, from last hour to all time
Tap on Cached images and files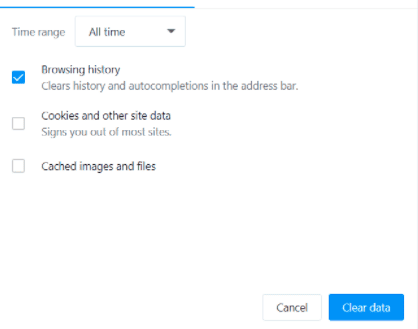 Now tap on the Clear data button at the bottom
That's it. You successfully cleared your cache memory.
How to clear cache from Mozilla Firefox?
As the second most used browser, we have Mozilla. Now, I want to show you how to clear your cache from this particular one as well.
Launch Mozilla Firefox app
Tap on three bars in the top left corner
Choose Settings > Privacy & Security
Choose Clear private data
Now select Cache and cached data
Tap on Clear data
And you're done. You cleared your cache here too.
How to clear hidden cache from third-party apps?
Here, the process is similar to the Google Chrome app. Follow the steps below to clear your cache.
Go to Settings > Storage
Then tap on Device Storage > Internal Storage
Choose Cached data
Click on OK when you see a box asking if you want to clear your cache memory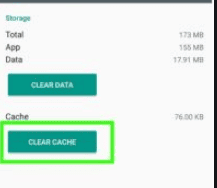 Note: Clearing cache won't delete your app data, such as account information.
Phones that have SD cards will be asked to choose between Internal Storage and SD Storage. Choose based on the location of the app whose cache you want to clear.
How to Clear Hidden Cache on iPhone/Ipad?
After clearing the hidden cache on an Android device, it's time to clear the hidden cache on your iPhone/iPad (if you've one). 
Once done, you would be able to remove duplicate images, web history, cookies & cache from your device. I would recommend you to use clean the cache once a week as it can continue to build up because of Internet & applications installed on your device. 
These are some steps that you must follow to clear the hidden cache that's stored on your device over time:
First, open the Settings app from the home screen of your iPhone/iPad. 
Then out of all the available options, you've to select Safari. 
Once you're inside the safari settings, you'll get to see multiple options. Here, you've to tap on Clear History and Website Data.
Confirm your decision by tapping on Clear History & Data. 
How to Clear Cache From Third-Party Apps on iPhone/iPad
After clearing the cache on your iPhone/iPad, the last thing that's left for you is clearing the cache of third-party apps installed on your iPhone/iPad.
This includes the apps & games you've installed from the app store & side loaded after jailbreaking your device. Here's how you can clear cookies & cache from your device:
First, you should pick a particular app of which you want to clear the cache. In my case, I had selected the Spotify app. 
Next, open the Settings app on your device.
Scroll down & look for the Spotify app and turn on the Reset cached content slider.
That's it. You've successfully cleared cache from the third-party app installed on your device. 
Clear cache app
In the end, I'd like to mention that you can use an app to clear your cache memory. For me, Clear Cache App works perfectly! It clears not only cache but also junk, large files, photos, media files, etc. Basically, you'll get rid of all the unnecessary content with just one app!
And the best thing, it's straightforward to use. Download the app here, open it and choose clearing cache.
How often should you clear your cache memory?
Even though it's not mandatory, it's recommended to clear cache every once in a while. As I said, if the website has an updated version and you store cache for too long, you will see only a cached version. And there is really no need for such a thing. If you are experiencing memory issues with your phone and clearing cache helps, you can also consider storing video and photos in the cloud or getting a new SD card.
Hopefully, this article was helpful for you to understand what is hidden cache and when is the time to get rid of it. If you have any further suggestions, I would like to hear you out in the comment section below.
Editors' Recommendation