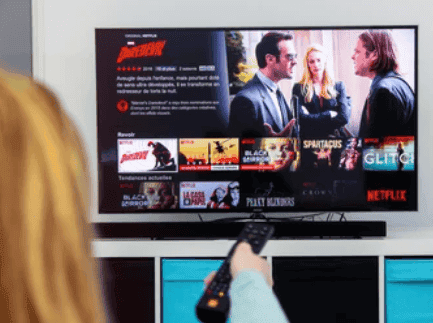 How many times you caught yourself with a question "What to watch next"?  You have finished all exams and you would like to enjoy yourself a bit? You are on vacation with your partner and you would like to chill out with some nice Netflix show and drink wine?
Here we are, to give a solution to your headache. If you can't see the whole show in one take, then you don't like it. All of these, we will mention in the list, are being watched in one breathtaking. So many plot twists, so much drama will make you overwhelmed and more interested in what will happen next. After a while, you realize that the show is over, the weekend is over, and you are getting back to work. But don't worry, we have something ready for you for the following weekend as well.
We will give it an order, but it would be a nightmare to sort them out by the quality.
Read More:
#1 – Sons of Anarchy – IMDB rating 8.5/10 
With Charlie Hunnam as the main actor in the role of "Jax" Teller, every aspect of this show will make you speechless. Sons of Anarchy is a name for a motorbike club, shorten SAMCRO. The club is based in Charming and it's, of course, connected to illegal gun trafficking. Besides that, they start running a porn industry. His stepfather, Clay, likes things old school, rough and with a lot of violence, while "Jax" is looking for a change in the club's operating system. Since his mother, his ex-wife, and his new girlfriend are involved in the whole story, you can expect many drama and plot twists during the show.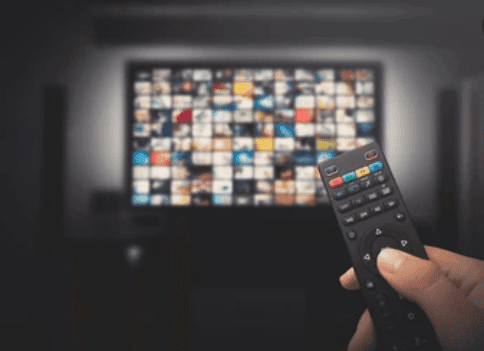 #2 – Suits – IMDB rating 8.4/10
Two lawyers and one degree. With Gabriel Macht in the leading role, Patrick J. Adams and Meghan Markle ( you know her at least), this show will keep you in bed for hours. Let's be clear, not asleep, but awake like an owl. As a legal representative company shareholder, Harvey Specter ( Gabriel Macht ) decides to hire an ex-drug dealer, who is a genius.  That genius is Mike Ross ( Patrick J. Adams ) and he was kicked out from college, who suddenly appeared on a job interview in Harvey's office while running from FEDs.  Since it's illegal to practice law without a license, both Harvey and Mike need to keep that a secret. That's when in a play comes Rachel ( Meghan Markle ) as a paralegal in a company. She becomes something more for Mike, but a fight between love and freedom is a hard job. You can only try to imagine the entire storyline, but we honestly suggest that you look into this show.
#3 – Vis a vis ( Locked up ) – IMDB rating 8.2/10
Macarena, who plays Maggie Civantos, is a naïve young lady who would do anything for love. For that purpose, she did make some accounting manipulations that led her behind bars. Cruz Del Sur is a cruel women's prison where she will be transferred due to precautionary measures.  While still in shock from what happened to her, she still needs to face a dangerous environment of crazy women, where some are serving life sentences.  In the meantime, she meets the most dangerous inmate, Zulema. This meeting showed her that if she wants to survive a seven-year sentence, that she will most probably serve; she will need to become a completely new person. That's where the show happens. Her family is trying to help her by getting the money for bail outside while trying to escape from inside. Four seasons marathon that I've watched in less than 48 hours. Don't miss it!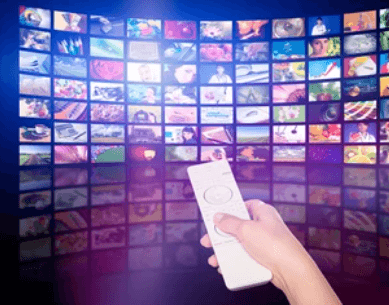 #4 – The Peaky Blinders – IMDB rating 8.8 / 10
Everyone knows Cillian Murphy. Everyone knows that Peaky Blinders attitude. Cillian Murphy plays Thomas Shelby, an ex-military officer who came back with his family to Birmingham after World War 2. Thomas Shelby is a gangster. They are selling guns all around Britain, but he is a leader of Birmingham. When he decides to expand the business outside of his city and when he gets involved with higher jurisdictions across the country, that's where it gets messy. Some would say that he is a heartless, cold man, who doesn't have feelings anymore, but beyond that, you can see that all he cares about is his family. A family who doesn't trust his decisions initially, but later they realize that every move was calculated, even if some bad things need to happen. Besides all drama and tragic experiences, you can learn a lot from this show, especially Thomas Shelby's character.
#5 – The Last Dance – IMDB rating 9.1/10
Let's focus on sport a little bit, not only criminal and crazy plot twists. Show based on a true story—the true story around the legend, the one and only, Michael Jordan. Everyone knows about Jordan and Chicago Bulls from the 1990s. But did you know what was really happening behind the scenes? That's what this show is all about. It shows you Michael Jordan in real life. His consistency, hunger, persistence and discipline in becoming a champion and a legend. How many obstacles he needed to pass to reach what he did. His relationship with teammates, management and competitors will make you feel frustrated as well. You can feel what he was going through when everyone is against you, but you are still committed to your goal that you will do anything you need to achieve it.
#6 – Formula 1: Drive to survive – IMDB rating 8.6/10
Documentary series that are presenting FIA Formula One World Championship during a couple of seasons. We all get in that racing mode as soon as we sit in a good and powerful car. If you were ever driving a car more than 180mp/h, you would understand that feeling. That's why this show can be a great choice for car and speed fans. It presents you behind the scenes of every season, every driver, and what they are getting through to reach their goals. So many setbacks, so many obstacles on the road to the championship, but still, you are fighting. Dramatic finishes, dramatic races, and dramatic relationships between management and drivers will make you respect this sport a little more and understand that it's not just driving in circles. There is a whole science behind it! Be brave and never let your dreams go off.
#7 – How to get away with murder – IMDB rating 8.1/10
Let's get back to crime and death bodies. Sexy thriller with many young and motivated young students and, of course, their criminal defense professor.Completely different from what we see in the universities, stories based on solving crimes, not just learning from books, but learning from experience. These students are thrown in the fire together with their professor with a murder that will make a rollercoaster of their lives. After that murder, everything will change. Whoever is a fan of law and even more loops and holes in law will love this show.
#8 – Elite – IMDB rating 7.5/10
Whoever watched La Casa de Papel ( Money Heist ) or Vis a vis ( Locked up ) will recognize some of the faces in this show. This show is a little bit teenage-oriented, but plot twists are definitely worth watching. It's happening in Las Encinas private school, the most exclusive, where mostly elite kids study. After an earthquake happening and destroying one public school, three students sign up for this school and get accepted.  That's where the clash is happening. Fight between good and evil, rich and poor. In the end, these fights end with murder.  Still, can you guess who committed it? Definitely not until you watch the full show. Jump right into it.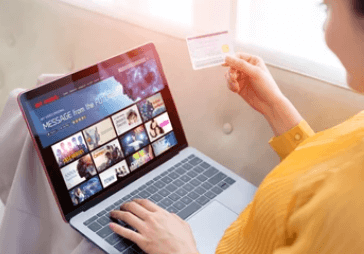 #9 – The Queen's Gambit – IMDB rating 8.6/10
The show is based on the book of Walter Tevis. It's all about the young 9-year old lady, who was an orphan, Bett Harmon. She is quiet and unremarkable. But one moment will change everything in her life. That moment is her first game of chess. That's where her senses are completely changed and she becomes in control of her emotions, life, everything. At 16-years of age, she is competing in U.S Chess Championship, with legends of chess. On that road, she will meet different people and face different stakes in play, where she needs to make the right decision to be the best! Chess set sales jumped 87% in the U.S . after show release. That should tell you everything.
Please comment below what is your favorite show and let us know how do you like our recommendations.