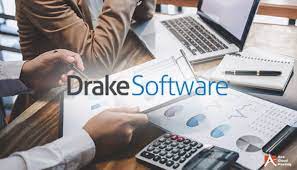 Why Hosted Drake Software is the Ideal Choice for your Business
Drake tax software is an advanced tax management solution utilized by several CPAs, accounting firms, and SMEs. The software supports the tax experts in filing tax returns effectively and concentrating on their important business processes rather than being busy with unwanted tax difficulties. When you use Hosted Drake Software, it offers even more advantages to the users and the business. So, let's look at some of the reasons why hosted Drake software is the best choice for your business:
1. Anytime, anywhere access to your data
Accounting experts now realize the advantages given by cloud hosting, and with hosting Drake on the cloud, users can access the software from any place and at any time.
Different processes can be carried out on various devices with an internet connection, no matter where you are located. As users are not bound to a specific location, they have more independence, mobility, and adaptability to work.
To streamline the workflow, users can operate simultaneously in files synced in the cloud, which indicates that all the software, data, and services are integrated into a single application, which is instantly accessible from any place. Modifications are tracked in real-time while both user and customer can run the same file concurrently. You can also get hosting services for Drake at affordable prices from Cloud Desktop Providers.
2. Ensures backup and data recovery
It is highly suggested that all businesses should buy a reliable disaster recovery plan to continue working even in case of an emergency. The valuable or confidential data losses in devices like a PC or a laptop are more upsetting than the loss of equipment itself.
Cloud hosting provides more comprehensive security in such cases. If your data is saved on the cloud, you can get access even if your device malfunctions. It also generates a backup of files saved on the cloud daily.
3. Cloud allows you to pay-per-use
Cloud provides significant cost-cutting for your firm by eliminating the need for hardware. As cloud hosting is set on pay-per-use plans, companies only have to pay for the resources and services they need.
It provides adaptability as well as more customization to the businesses for increasing or decreasing resources based on the requirements. It allows SMEs to earn a competitive advantage and be more cost-efficient.
4. Increases cost savings
When you use hosted Drake software, you do not have to invest a large number of funds in purchasing or maintaining equipment.
Besides, your company would not have to spend on facilities, utilities, hardware, or creating a large data center for the data.
Cloud hosting also eliminates the need for an IT department to manage the cloud processes, as you can take advantage of these services being handled by your hosting providers. Apart from this, the cloud decreases expenses related to downtime as there are very rare chances of downtime issues in the cloud.
Apps4Rent is the most reliable service provider for Drake software hosting with great support and maintenance. Additionally, they also provide services for Microsoft Government Cloud and much more.