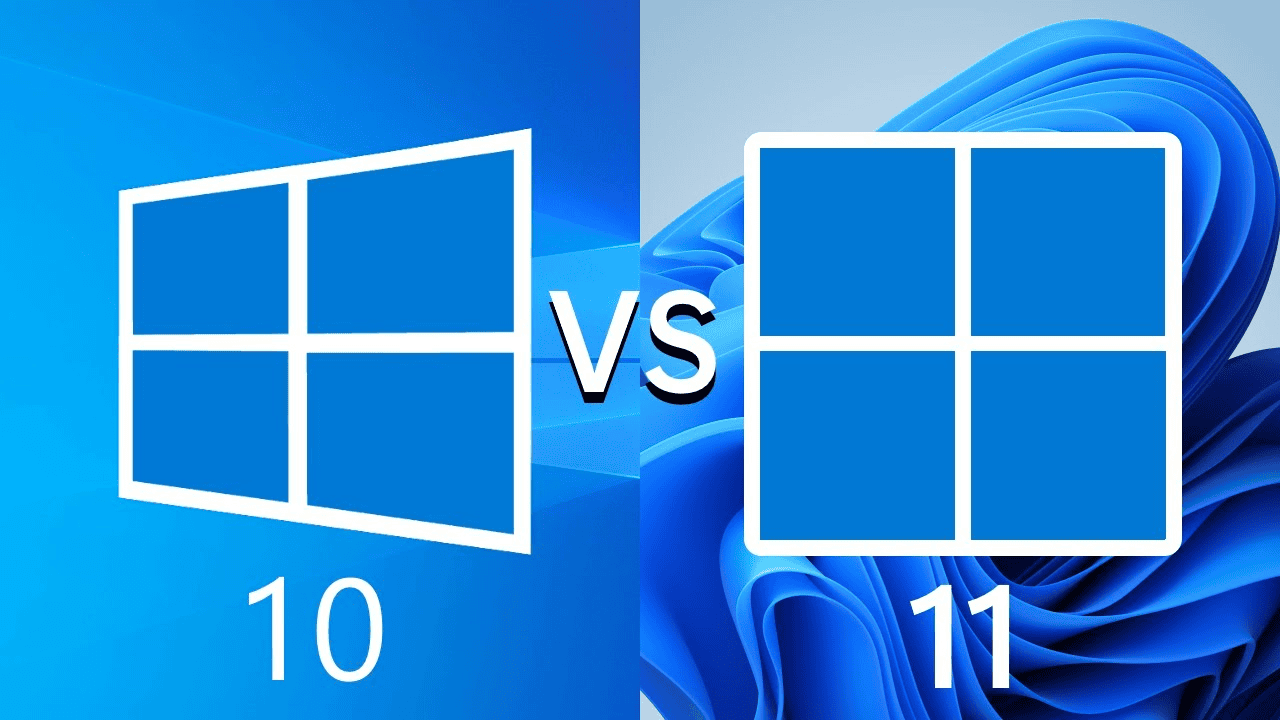 Windows 11 and windows 10 comparison: Is the Upgrade Worth It
Windows 11 and windows 10 comparison, If your computer runs Windows 10 and is also compatible with Windows 11, the upgrade is free. Just before Windows 11's release, Microsoft will roll out an enhanced version of its PC Health Check programme, which will let customers check if their current PC is capable of running the new operating system. In general, Windows 11 should be compatible with third-party programmes designed for Windows 10. Applications developed for Windows 10 run well on Windows 11 beta and developer releases. In the final version of the new OS, everyone should act the same.
Microsoft has announced that Windows 10 will be supported until October 14, 2025. Though, how many Windows 10 upgrades Microsoft will provide over that time is a mystery.
Since Windows 10 will continue to receive updates and support for the foreseeable future, there is no pressing need for consumers to move to Windows 11 as soon as it becomes available to the public. Here are some of the distinctions between Windows 11 and Windows 10 to help you decide if an upgrade is worthwhile.
Design
The visual style of Windows 11 is very different from that of Windows 10. Windows 11 has a more Mac-like aesthetic than previous versions, with softer colours, rounder corners, and a more streamlined UI. Microsoft aimed to provide a clutter-free environment for both work and pleasure by streamlining the UI as much as possible.
Start menu/taskbar
The Start menu and taskbar have been relocated to the middle of the screen, although users may easily switch them back to their previous Windows 10 positions on the left side of the screen. Similarly, live tiles are not supported by Windows 11. You may get quick and important information from live tiles without even launching the associated apps. The weather live tile, for instance, displays an up-to-the-minute forecast. Users who want a more glanceable Start menu will love Windows 10.
Snap Layouts
Snap Layouts is a new feature introduced in Windows 11. As with Android and iOS, this feature allows users to group comparable windows and applications together for easier management. Options for arranging windows in a variety of Snap Layouts are available. Snap is a time-saving tool that lets you rearrange your windows in a way that makes the most sense for your workflow. When using Windows 10's Snap feature, users must manually organise their windows by hovering to the left or right of the screen or by using keyboard combinations. Yet, using Snap Layouts, users can instantly rearrange their windows into the optimal configuration. In this way, users can make squares with their open windows, for instance. There are a wide range of Snap Layout options available to users, each of which is tailored to their specific screen size. By hovering above the taskbar, users may access their Snap Groups and return instantly to their Snap Layouts.
Microsoft Store
In Windows 11, Microsoft revamped the Microsoft Store, making it simpler to browse for media like apps and movies. All Windows programmes, including those for Windows 11 and Windows 10, will be available for download from the Microsoft Store. As a Universal Windows Platform app, the Microsoft Store will receive updates independently of Windows 11. This fall, all Windows 10 and Windows 11 users will be able to download the updated Microsoft Store app via the Windows Store.
Android apps
Android apps available on the Amazon App Store will likewise be available in the Microsoft Store. Your Phone, an app released by Microsoft last year, allows users to run Android apps on Windows 10. Microsoft has responded to user requests for the ability to utilise mobile apps on their desktop computers by porting Android apps to Windows 11. Sadly, this function won't be available until 2022.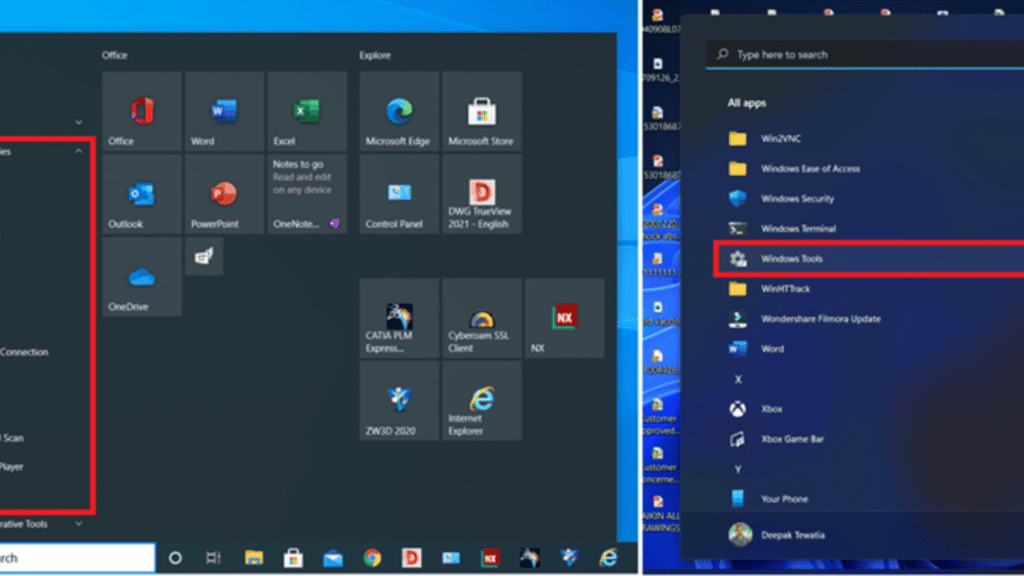 Teams (moving from Skype)
Instead of using Skype for its Windows 10 Meet Now function, Microsoft has instead integrated Teams into the Windows 11 taskbar. The accessibility of the aforementioned communication medium will be improved as a result. Teams, Microsoft's new messaging service, will replace Skype. The goal is for more people to start using Teams outside of the office, making use of the app's consumer features. Microsoft stopped supporting Skype for Business Online on July 31. Skype for Windows and Skype for Mobile are still freely available for download from the Microsoft Store.
Touch/tablet mode
Microsoft is ditching Windows 11's tablet mode in favour of Windows 10's. Windows 10's tablet mode optimises the operating system for touch input while the computer is being used in tablet mode. But Windows 11 behaves more like an iPad. That implies customers will get a touch-friendly experience when they make the transition from a traditional desktop PC to a tablet. It will be much simpler to resize and relocate windows in Windows 11 due to the larger touch targets and visual clues.
Virtual desktops
While Windows 10's Task View and the ability to set up several virtual desktops were welcome additions, they were also somewhat limiting. Virtual desktops, similar to those found on Mac computers, will be available to Windows 11 users. Individual workstations can be used for different purposes, such as work, school, gaming, and personal use.
Gaming upgrades
Windows 11 also promises to enhance PC gaming. However, DirectStorage, a new feature for PC gaming, will be supported in Windows 10, as confirmed by Microsoft. DirectStorage streamlines the handling of game data by making use of the state-of-the-art storage hardware found in gaming PCs. The built-in high dynamic range (HDR) mode in Windows 11 should improve the visuals of many games. Playing on an HDR monitor with DirectX 11 or later games, Auto HDR improves the colour range, even if the game's developers didn't include support for HDR settings. Windows 11 will also feature Xbox Game Pass.
Performance improvements
Microsoft has promised that the new operating system will have enhanced performance, including quicker logins with Windows Hello, web surfing, and waking up from sleep. With Windows Hello, users of Windows 10 may verify their identities with biometric data like iris scans, face recognition, or fingerprints in order to gain safe access to their devices, apps, and networks. Additionally, Microsoft has promised that the size of the background-running Windows updates would be reduced by 40%, making them quicker to download and install. The new OS will allow laptop users to get more use out of their batteries.
Also Read: 
Is it legal to install cracked version of windows: Is it worth to take risk
Windows 11 has a secret Start menu & New Features— this is how you can access
How to Take a Screenshot on Windows 10 Using shortcut Keys and Snipping Tools
FAQs: 
Q1: Is Windows 10 or 11 better?
Definitely, Windows 11 will be a more suitable gaming OS than Windows 10. Auto HDR, which automatically adds HDR upgrades to games created on DirectX 11 or higher, is one such technology that the former will be stealing from the Xbox Series X to boost the visual quality of games.
Q2: What are the major differences between Windows 10 and Windows 11?
The visual style of Windows 11 is very different from that of Windows 10. Windows 11 has a more Mac-like aesthetic than previous versions, with softer colours, rounder corners, and a more streamlined UI.
Q3: Does Windows 11 Slow laptop?
Some customers have reported poor performance after upgrading to Windows 11, despite the fact that it introduces a brand new design overhaul and enhanced functions. It's worth noting that Windows 11 is still in beta, so you might have to wait a few weeks or months before you can utilise it to its full potential.
Q4: Why is Windows 11 so laggy?
There are a number of potential causes of Windows 11 slowdowns and freezes, including insufficient memory, old drivers, an excessive number of open apps, and full disc space.
Q5: How long does Windows 11 take to install?
Installing Windows 11 from scratch using a USB installation disc on a high-powered machine with a quick NVMe solid-state drive and a stable internet connection should take no more than ten to twenty minutes.