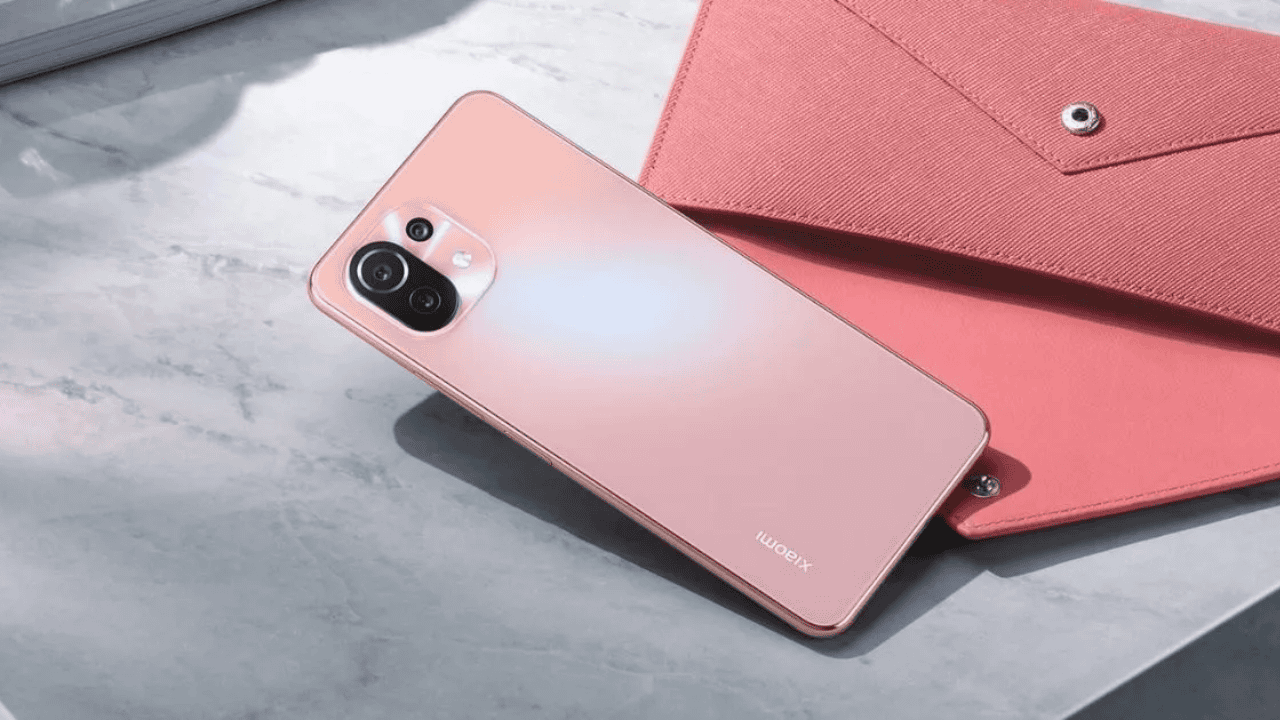 Xiaomi 12 Lite Release Date with 108MP camera, 120Hz OLED display
Xiaomi 12 Lite release date, the Xiaomi 12 Lite has been confirmed after a few major leaks and a brief teaser campaign. In addition to its 120Hz OLED display and 108MP primary camera, the phone has really low pricing. HDR10+ and Dolby Vision are supported on the 6.55″ AMOLED display of the 12 Lite, which is a direct successor to the 11 Lite 5G NE. The punch hole in the new gadget places it in the centre, making it easy to distinguish between the two. Refresh rates of 120 Hz and touch sampling rates of 240 Hz are now supported by the new panel.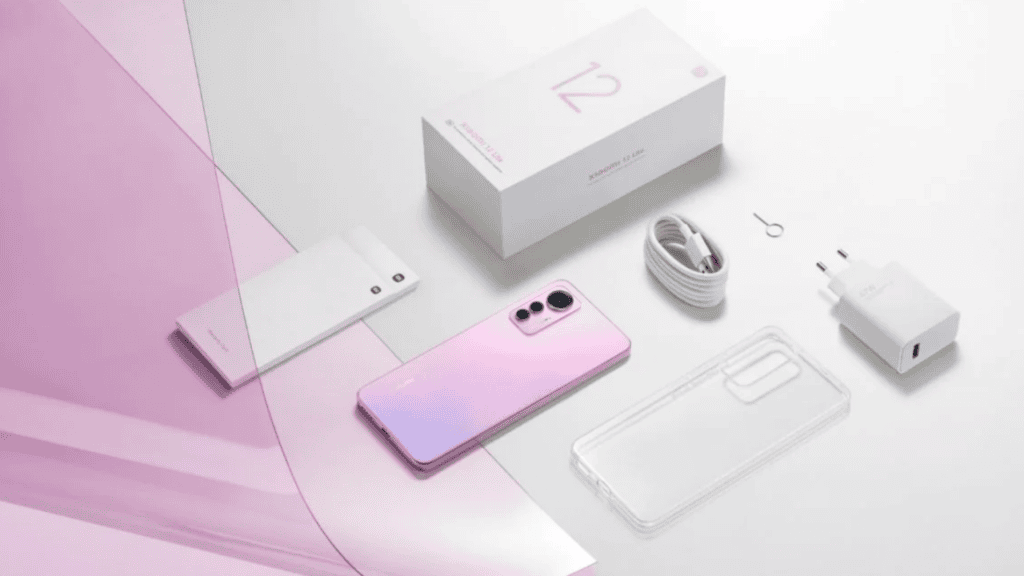 Internal Storage, Camera, and the Cost
With a 6nm technology and either 6GB or 8GB of RAM and 128GB or 256GB of internal storage, the Snapdragon 778G chipset remains intact. A f/1.9 aperture Samsung HM2 sensor powers the Xiaomi 12 Lite's rear-facing camera. There's also an 8MP wide-angle camera with f/2.4 and a 2MP macro lens. 32MP Samsung GD2 sensor and f/2.5 aperture lens are included in the selfie camera. Selfie portrait mode, Xiaomi Selfie Glow, and AF are all included in this camera's feature set. The battery capacity of the Xiaomi 12 Lite is 4,300 mAh, and it supports 67W rapid charging, exactly like the other Xiaomi 12 smartphones that are available internationally. However, the availability of the phone's multi-SIM and dual 5G standby capabilities may differ from market to market. Based on Android 12, MIUI 13 is the operating system's user interface. 
Three colours and three memory levels are available for the Xiaomi 12 Lite. It costs $400 for the 6/128 GB model, $450 for the 8/128 GB model, and $500 for the top 8/256 GB model. Starting today, pre-orders can be made through approved Xiaomi online outlets.
Xiaomi 12 Lite Review: A stylish and capable mid-ranger in one compact package
Iterative updates to the Xiaomi 12 series were unveiled earlier this week in the form of the Xiaomi 12S, which bears the "S" suffix. Typically, when a manufacturer launches a new phone series, the prior model is either discontinued or slips into the background. As an example, after the iPhone 5S was debuted, Apple ceased advertising the iPhone 5. In the wake of the debut of the Mate XS, Huawei discontinued the sale of the Mate X.
Then there is Xiaomi, which frequently releases phones with ambiguous naming conventions. The Xiaomi 12 Lite, the company's most recent phone, is a version of the 12 series from March, not the 12S series that was announced just a few days ago.
Confused? We're all in this together. What can you say about Xiaomi's muddled name schemes? One thing is for sure: the company produces some of the greatest mid-range phones around. My recent Poco F4 review stated that Xiaomi's mid-range phones in the $300 to $500 area, including and especially Samsung's, are generally superior than any other phones in this range.
What You Can Expect to Pay with the Xiaomi 12 Lite
The Xiaomi 12 Lite is now on sale. In general, prices will be lower than those in the United States, but this may depend on where you are in the world.
6 GB + 128 GB for $399 8 GB + 128 GB for $449 8 GB + 256 GB for $499
Huawei Honor 8X Review: Features, Performance, and More
In terms of size and weight, the Xiaomi 12 Lite is an ultra-slim phone at 7.29mm thick and just 173g. I'm used to carrying 6.7 or 6.8-inch flagships that weigh over 200g, so the 6.55-inch screen may still seem enormous to some, but I find the phone to be quite tiny.
In comparison to other Android phones, this one is more "boxy" and easier to grasp thanks to its flat front and back surfaces. When it comes to smartphones, I'm usually not a fan of flat screens because they often have sharp, pointy edges where the display meets the chassis (the best example is the iPhone 12 and 13 series). A tiny chamfering on both sides of this year's Xiaomi 12Lite, like last year's 11Lite, works around this problem by creating a flat-panel phone that yet feels somewhat rounded at the corners. It's definitely less invasive than the iPhone 13 Pro.
In other words, the bottom chin bezel isn't considerably thicker than the top of the 6.55-inch OLED screen
Which has a resolution of 2400 x 1800. This is a relatively new phenomenon in the Android world, and it's normally reserved for flagships. As an example, Samsung and OnePlus' flagship phones have symmetrical bezels, but if you go down a price tier and buy the Galaxy As and FEs, or the OnePlus Nords, you'll notice the bigger chin on the phones. Samsung and OnePlus are doing this to save money, as making and assembling a phone without the chin bezel takes more time and work. At a time when other manufacturers are only giving flagship features at premium prices, Xiaomi is setting the bar high. An obvious example of this, at least to an experienced reviewer like myself, is the vibration motor. When it comes to haptics, the Xiaomi 12 Lite is up there with the best. Again, the best haptics on Samsung and OnePlus devices are only available on the most expensive models.
Internals of Xiaomi 12 Lite Release Date
With either 6GB or 8GB of RAM and 128GB or 256GB of storage, the Xiaomi 12 Lite has the Qualcomm Snapdragon 778G. This is a 5G-capable 6nm silicon chip. LPDDR4X and UFS 2.2, which aren't the newest standards, are the first to show symptoms of cost-cutting. This means that the phone won't be able to load stuff as quickly as other phones that use LPDDR5 or UFS 3.1.. When I get to the performance part, I'll go into greater depth on this topic. In addition to the supplied charger, the phone comes with a 4,300 mAh battery that can be charged at 67W fast charging speeds. However, there is no wireless charging functionality on this phone.
It has cameras, too
There are three cameras on the back of the Xiaomi 12Lite, which include a 108MP camera, an 8MP ultra-wide camera, and a 2MP macro camera. While not large, the 1/1.52-inch sensor used by the primary camera isn't microscopic either. Xiaomi's well-proven software processing and an f/1.8 aperture can produce stunning results. Untrained eyes may think it's of flagship grade. As an example, have a look at the photos taken by the Xiaomi 12 Lite and the iPhone 13 Pro Max. The image captured by Xiaomi is really quieter.
Performance and software of the Xiaomi 12 Lite
Many mid-range smartphones in 2021 will include Qualcomm's Snapdragon 778G processor, and with good reason. Just the right amount of performance for everyday chores and some light gaming, yet it's not a power hog nor does it heat up excessively. I had no difficulty with daily work during my time with the app. In contrast to the Galaxy A53, I didn't experience any app freezes or stuttering.
The duration of a battery's life of Xiaomi 12 Lite Release Date
The Xiaomi 12 Lite's battery life is respectable for such a slim and light phone. The 12 Lite can easily last all day on days with less usage, such as weekdays when I'm at a desk most of the day. The 12 Lite's battery life is adequate on weekends when I'm out for 12 or 13 hours and use the phone heavily (cameras, social media, streaming Spotify) because it lasts for approximately 11 hours with roughly four hours of screen-on time (using 120Hz refresh rate option). With the accompanying 67W charger, the phone can be charged from 0% to 100% in just 28 minutes, so a 10-minute top-up in the late afternoon or early evening is plenty to ensure the phone lasts till the wee hours.
Software of Xiaomi 12 Lite Release Date
When it comes to animations, the phone's MIUI 13 runs on top of Android 12. And while it gets a lot of things right (you don't have to reach for the top of your screen in order to see notifications). Xiaomi's settings page is still overly convoluted. There are three separate display settings pages in MIUI. "Display" settings include an "Always-on display" setting and a "Full-screen display" setting. The final two are their own pages, not parts of the main presentation. There are three display pages on Xiaomi phones that make finding the screen timeout option a pain. Because I need the screen on when taking product shots, and it always takes me a few minutes to find the setting because there are three display pages.
Also Read: 
Xiaomi Reveals 2022 Book Pro With OLED touchscreen Display
Xiaomi band 7 pro Why to Buy 5 reasons discussed
Samsung Galaxy Buds 2 Pro Release Date Reveals the Next-gen Wireless Earbuds
Xiaomi 12s Series Launch Live: Xiaomi 12s Series, Xiaomi Band 7 Pro and Two New Laptops Announced
FAQs: 
Q1: How much does the Xiaomi Lite weigh?
Xiaomi 11 Lite NE 5G is the world's thinnest and lightest 5G smartphone, and it will be available in 2021. It's a featherweight at 158g and a svelte 6.81mm thick. Our new 5G-enabled smartphone is everything you need if you want to stay connected wherever you are.
Q2: Is Redmi worth buying it?
For the most part, it's cheaper and more consumer-friendly than Mi devices.
Q3: Does Xiaomi have an advantage over Samsung in terms of quality?
Compared to Samsung, which gives four major Android updates and five years of security patches. Samsung has a three-year lead over Xiaomi. As you can see, Xiaomi and Samsung are almost indistinguishable in the premium smartphone market.
Q4: Which Xiaomi devices run on the most recent version of Android (version 12.0)?
You can download the Android 12 Developer Preview on any of these devices.
Google Pixel 6 Pro

Google Pixel 6

Google Pixel 5 

Google Pixel 5a 5G

Google Pixel 4a and 4a 5G

Google Pixel 4 and 4XL

Google Pixel 3 and 3XL 

Google Pixel 3a
Q5: How stable is MIUI 12?
Xiaomi unveiled MIUI 12 earlier this year, and the stable. Version has now been rolled out to the majority of the company's smartphones