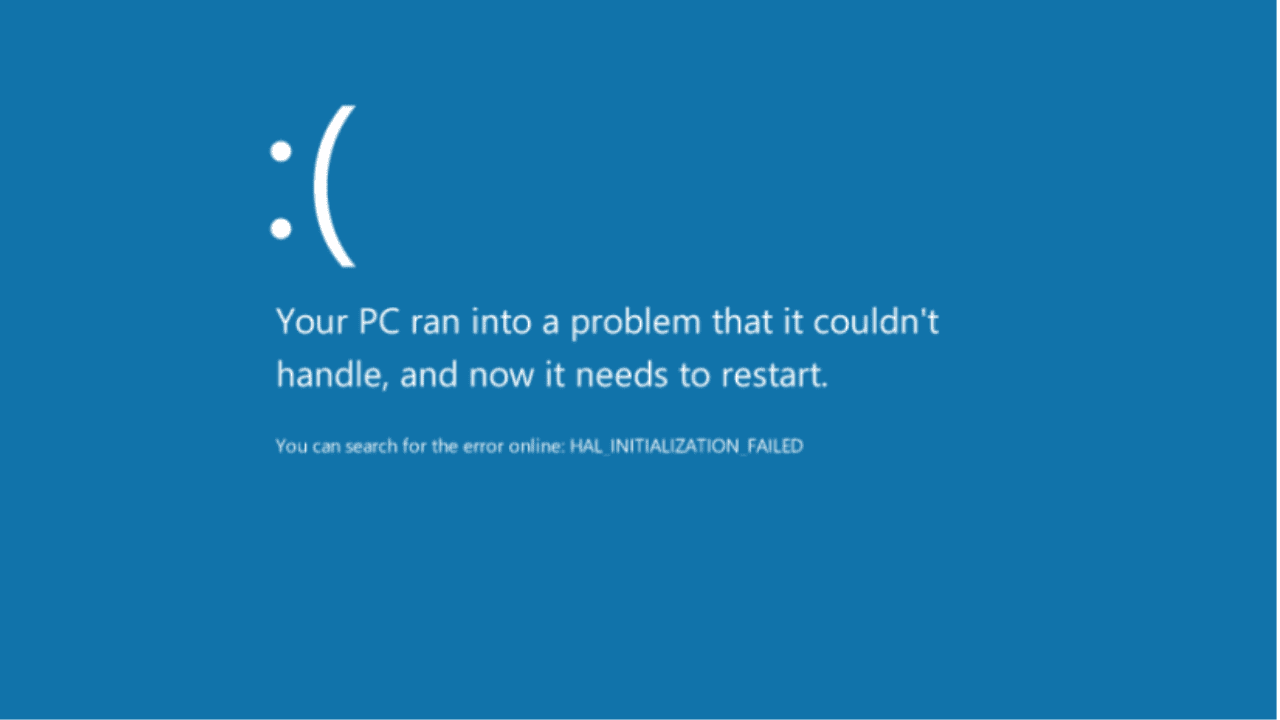 Videos play a significant role in your daily life, whether they are watched for leisure, education, or employment. When playback issues prevent you from watching movies on your browser, it is unpleasant. This video file cannot be played. (Error Code: 224003) is one example of an error message that can be shown in internet videos. Regarding the problem, we'll discuss several fixes for error number 224003 so you may watch movies without lag in any browser.
What does error 224003 mean?
While watching videos online on YouTube, Netflix, or other streaming services, the error number 224003 may display. It typically has to do with problems with browsers that prevent fluid video playback. The error code 224003 can appear in any browser, including Mozilla Firefox, Safari, and Google Chrome.
Why does error code 224003 occur?
There are several reasons why the warning "This video file cannot be played. (Error Code: 224003)" appears in streaming videos. Some of the potential reasons include:
Internet access is poor or absent.
The video playback on your machine could be halted by third-party applications.
The problem might be brought on by browser settings like plug-ins, extensions, etc.
Outdated browser
Online video problems are being caused by cache files and cookies.
How can error code 224003 be fixed?
By troubleshooting the browser, including upgrading the browser, deleting cache and cookies, uninstalling add-ons, etc., you can resolve problem number 224003. Here, we've provided five solutions to issue 224003: "Video file cannot be played."
Method 1: Update your browser to repair video problem 224003
Bugs and technical issues can be fixed through updates. Check to see if the video problem is fixed by upgrading your browser.
Google Chrome update procedures:
Launch Chrome.
In the top-right corner, click the trio of vertical dots. Select Help. Regarding Google Chrome.
If a new version is available, "Update Google Chrome" will be there. Simply click on it and adhere to the directions displayed. A Relaunch button will be shown if not.
How to update Firefox using Mozilla
Launch Firefox, then select the menu option.
Select About Firefox under Help. Mozilla Firefox's About window appears. Firefox automatically looks for updates and downloads them to your computer.
In the About Mozilla Firefox window, click on Restart to update Firefox after the download is completed.
Method 2: Remove the cache, cookies, and history of the browser
When cache, cookies, and search history files build up over time, the browser may experience performance difficulties. On any browser, these files might increase the time it takes for a page to load slowly, cause video playback issues like error code 224003 or the notice "This video file cannot be played," etc. In order to resolve error number 224003 on Windows 10 or other systems, clear the cache and cookies.
How to delete cookies, cache, and browsing history on Chrome:
Launch the Chrome browser. Select Settings.
Select Advanced > Privacy and security from the lower menu.
Select Clear browsing history.
To delete surfing history from the previous hour, the previous day, or the whole past, click on Advanced.
Look up your download history, cookies, browsing history, cached files and photos, and other site data.
Click Clear Data.
How to delete cookies, cache, and browsing history in Mozilla Firefox:
Click on the Firefox menu in the top right corner of the open Firefox window.
To access privacy and security, choose Settings.
Click Clear Data under Cookies and Site Data.
Check the Cookies and Cache boxes in the Clear Data window and press the Clear button.
Next, scroll down under History and click on the History button.
Method 3: Remove plug-ins, add-ons, and extensions from your browser.
A plug-in, extension, or add-on for your browser may add a new function to an already installed software on your computer. However, there are situations when these extra software elements limit browser-based video viewing. Check your Chrome, Firefox, Safari, or other browsers to see if any add-ons, plug-ins, or extensions are superfluous and delete them.
How to delete extensions from Chrome:
Launch Chrome.
Select the three dots (Customize and control Google Chrome)
Go to Extensions under More tools.
Toggle off or choose to Remove the unnecessary add-on.
Next, shut the window. To see if problem number 224003 has been resolved, reopen the browser and watch the video.
Firefox extension removal steps:
Click the menu button in Firefox and choose Add-ons and themes.
On the left, select Extensions.
Toggle the extensions' blue buttons under Enabled off to make them inactive.
Method 4: Reset your browser's settings to resolve issue 224003.
Reset the defaults on your browser. This might resolve the 224003 problems when streaming videos. It should be noted that clearing your browser's settings, add-ons, and other data will make it default.
How to revert Chrome's browser settings:
Launch Chrome. Select the three dots (Customize and control Google Chrome).
Go to Settings > Advanced.
A Windows 10 computer: Click Reset under Reset and cleanup.
Click Restore settings to their defaults on a Mac.
Steps to reset the browser in Mozilla Firefox:
Click the menu icon (three horizontal lines) in the top-right corner.
Click Help > Troubleshooting Information.
Click on Refresh Firefox.
In the confirmation box, click on the Refresh Firefox button again.
Click Finish.
This article has given 6 effective fixes for the error code 224003—This video file cannot be played—that appears while trying to view online videos in any browser, including Chrome, Firefox, Safari, and others.
What are you waiting for? Use these techniques to remove the playback error code 224003 from Facebook, Netflix, Vimeo, YouTube, and other streaming services.
Also Read
How to fix microsoft error 80090030?
How to fix the valorant error 29?
error 503 backend fetch failed- How to solve this?
How to fix Windows 10 update error code 0x800f0831?
FAQs
Q. What does error code 224003 mean?
The error code 224003 is a prominent issue that users face while playing a video on a browser like Safari, Chrome, or Firefox. In this, the video content doesn't load and is blocked instead due to different reasons. It can happen due to a connectivity issue on your system.
Q. How do I fix this video Cannot be played?
Refresh the website and reopen your browser.
Use a Virtual Private Network (VPN)
Disable Hardware Acceleration Settings.
Clear the Cache.
Change the video quality.
Disable web browser extensions to improve performance.
Reset your web browser to default settings.
Q. Why does it say this video file Cannot be played?
The video you are trying to play might not be supported by your browser. The browser might not have the needed extension or an add-on player installed. If the file has been posted online, then it can become unavailable or corrupt.