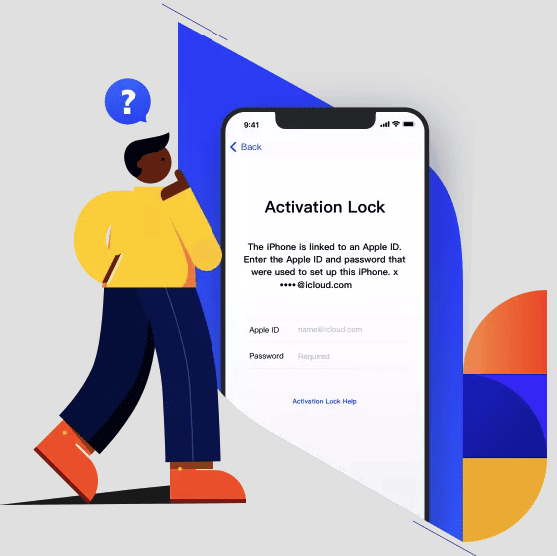 How to Unlock iPad without Apple ID via UltFone Activation Unlocker
iCloud Activation Lock or iCloud Lock, as we know, is a feature to prevent anyone else from using your Apple devices in case your iOS devices get stolen or lost. It's still maddening and disappointing that we may sometimes forget our own Apple ID password or we get a second-hand iPhone but cannot access the iCloud. It may take you a long time to bypass an iPad activation lock, but it's not impossible to get an easier and more convenient way. Here, you're in the right place. This post will explain what Activation Lock is and how to unlock an iPad without an Apple id via UltFone Activation Unlocker.
Part 1: Is It Possible to Unlock an iPad without Apple ID?
As for the prompt "iCloud is locked" on your iPad, there are possible reasons as mentioned below:
You've forgotten the password to log out of your iCloud account.
Someone may have reset your iCloud password to a new one without your knowledge.
Someone gives you a secondhand iPad, but the previews owner didn't log out of his or her iCloud account on the iPad.
In this situation, you cannot access so many Apple services such as the App Store, the iTunes Store, iCloud, Apple Music and etc. Luckily, UltFone iCloud Activation Unlocker makes it possible to unlock an iPad without Apple ID, even with a few clicks to unlock. So, why not continue exploring the following parts.
Part 2: A Few Clicks to Unlock iPad without Apple ID by Using UltFone Activation Unlocker
Have you ever tried it yourself to unlock an iPad without Apple ID? The first way is to ask the previous owner to remove the lock. Besides, you can bypass the iPad activation lock using iCloud. What's more, you can try to ask Apple to remove the activation lock for you, but proofing you are the legitimate owner of the iPad, finding your receipts or other kinds of proofing documents may cost you so much time. That can be a torturous process, as it's more complicated than you think it should be. With no technical knowledge required, an easy and convenient tool, UltFone Activation Unlocker comes to help you unlock your phone in just a few clicks.
Features of UltFone Activation Unlocker
Unlock iCloud locked iPhone/iPad/iPod touch without Apple ID and password
Unlock Apple ID without password on all iOS [No jailbreak]
Remove activation lock without previous owner
Turn off Find My iPhone/iPad/iPod touch without a password
Part 3: How to Unlock iPad without Apple ID via UltFone Activation UnLocker?
You can easily unlock your iPad without an apple id by following these 3 simple steps below.
Step 1:
Install and run UltFone Activation Unlocker. After reading the agreements, select "Start" and then "Next" to begin.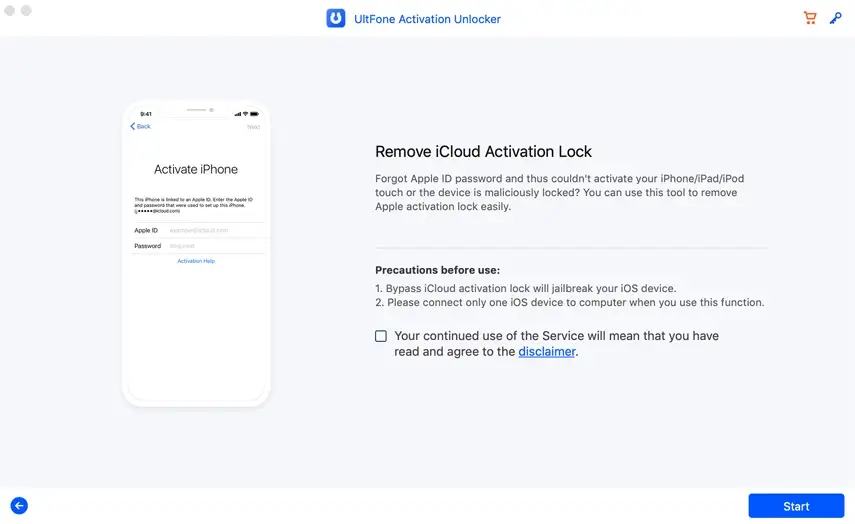 Step 2:
Connect your iOS device to your computer using the USB cable. Wait for the jailbreak tool to download before clicking "Start Jailbreak." When the jailbreak is complete, click "Next."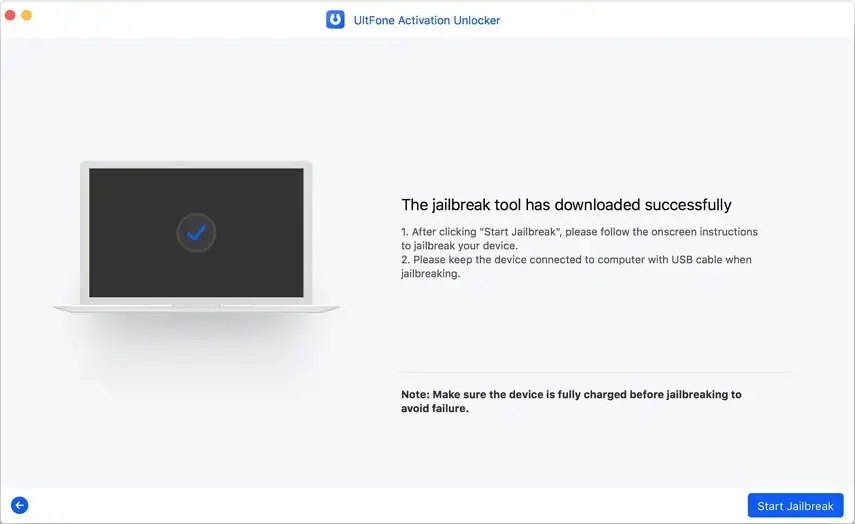 Step 3:
To begin the removal procedure, click "Start Remove." Wait for the software to complete before clicking "Done."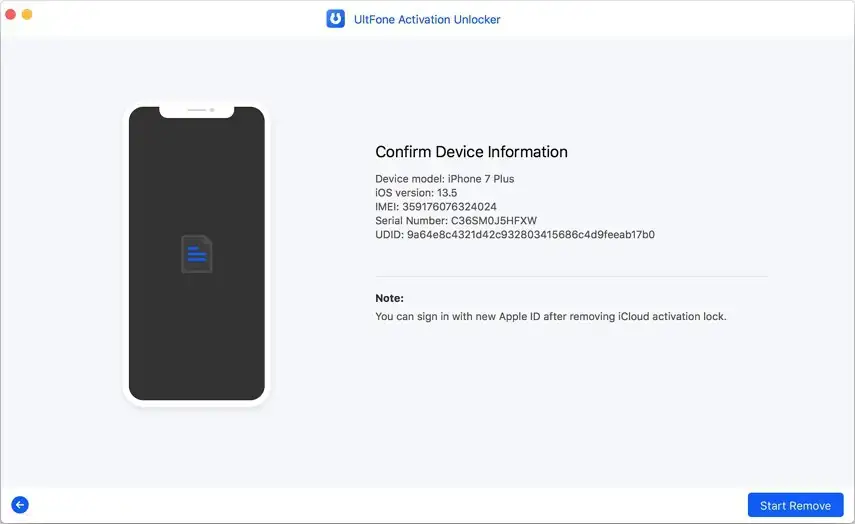 Once you've done these steps, your iPad or iOS device's activation lock will be removed. Remember that if you factory reset your iDevice, it will be locked once more. You can remove the activation lock again, but you'll have to repeat this procedure.
Part 4: People's Insights
Pros:
Beginner-friendly, clear user interface and the software guides you through nearly every step of any operation you wish to run.
Legitimate tool. UltFone iCloud Activation Unlocker is designed for users who is the rightful owner of the device that is iCloud locked.
Free download to check whether your device is supported.
Unlimited times before the license expires on the same device.
Cons:
To perform activation lock bypass and use all functions, you need to purchase a license.
Final Words
Now you understand very clearly how to unlock an iPad without an apple id and also get to know about the most authentic method by which you can easily unlock your device. Even those who aren't overly experienced can still use the software successfully. We hope this blog post can really help you solve that problem.
So, Just take a step? Go ahead and give it a try! We promise you won't regret it. If you have any further misgivings or questions, please don't hesitate to contact us! We're always here and happy to help you.