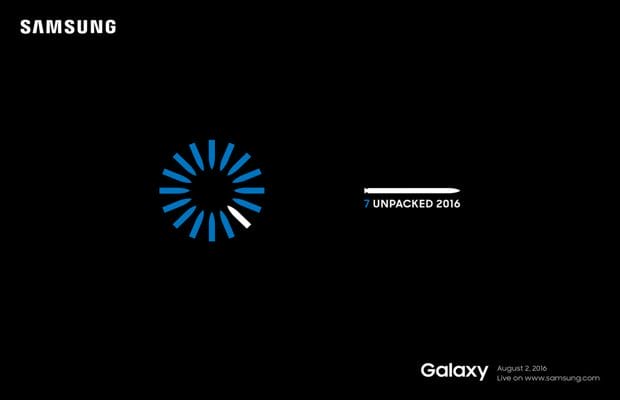 Samsung confirms Galaxy Note 7 launch date as August 2; here is what we know
In an unprecedented move, Samsung unveiled the moniker of its next Galaxy Note smartphone before time — and the company also disclosed the reason behind the decision to leap straight from Galaxy Note 5 to Galaxy Note 7.
The rumour mill has been brimming with leaks and speculations about the Galaxy Note 7. To put these reports to end, Samsung has revealed the launch date of the Galaxy Note 7. The upcoming flagship will unleash at Samsung's Unpacked event in New York on August 2. Well, we think that jumping directly to the Note version 7 seems legit, given the expected arrival of the iPhone 7 in September. Samsung might want to confuse the Google search, as it did with its S6 and iPhone 6s. Most of the search results used to show the Galaxy S6 whenever users searched for iPhone 6s.
The launch event for the Samsung Galaxy Note 7 will broadcast live from the venue. Fans and enthusiasts will be able to watch it on Samsung's official website. The company will also be organising simultaneous events in London and Rio de Janeiro.
To explain its move from Note 5 to Note 7, Samsung published a post, which reads: "With added functionality of the S Pen and large screen, the Galaxy Note7 is a powerful instrument for achievement and self-expression, and is made for those who want to get the most from their phones – and their lives. Galaxy Note7 will help people do more at work, at home and everywhere in between. We can't wait to tell you more about it! First and foremost, though, you might be curious as to why it's called Galaxy Note7 instead of Galaxy Note6. There are a couple of reasons why. First, the Galaxy Note7 will complement our Galaxy S7 and S7 edge, and unify our product portfolio. Second, the Galaxy Note7 will minimize confusion about the latest mobile technology from Samsung, and provide full alignment with Galaxy S smartphone."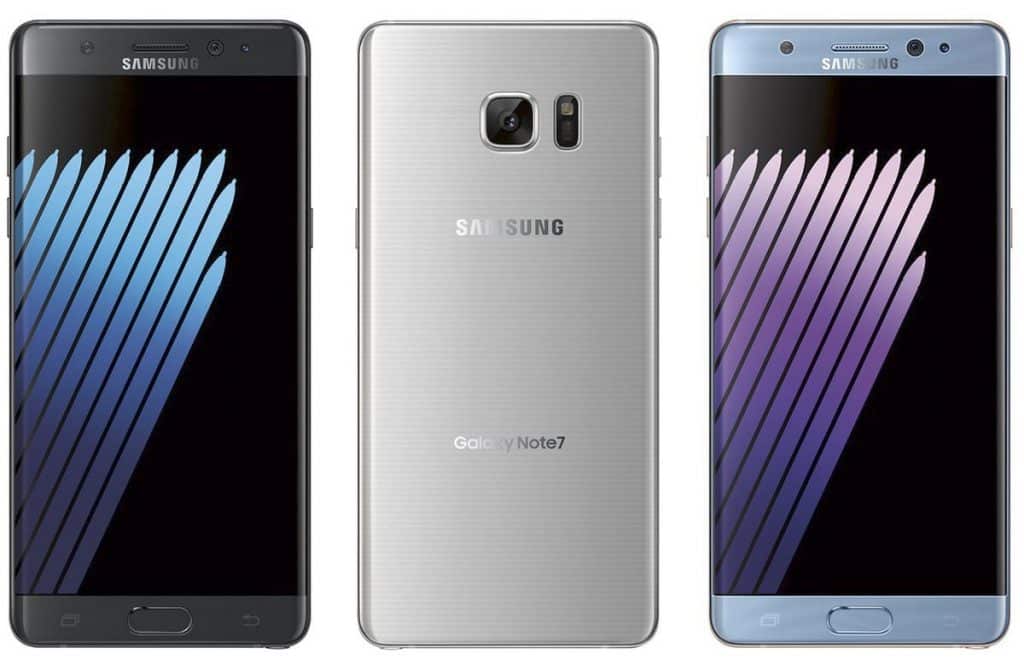 Samsung Galaxy Note 7: expected specifications
The Galaxy Note 7 is expected to come with a 5.7-inch S7 edge-like curved display. It might sport a 12-megapixel primary camera and water-resistance like the Galaxy S7. Many reports also hint that the succeeding Note will come with an iris scanner for added biometric protection, along with a massive 4,000mAh of a battery. Leaked images also give a fair idea of device's outlook. Going by the pictures, we think that the device will look like a cross between Note 5 and Galaxy S7.
Rest remains to unleash at the launch event for the next Note. Stay tuned with us for more.