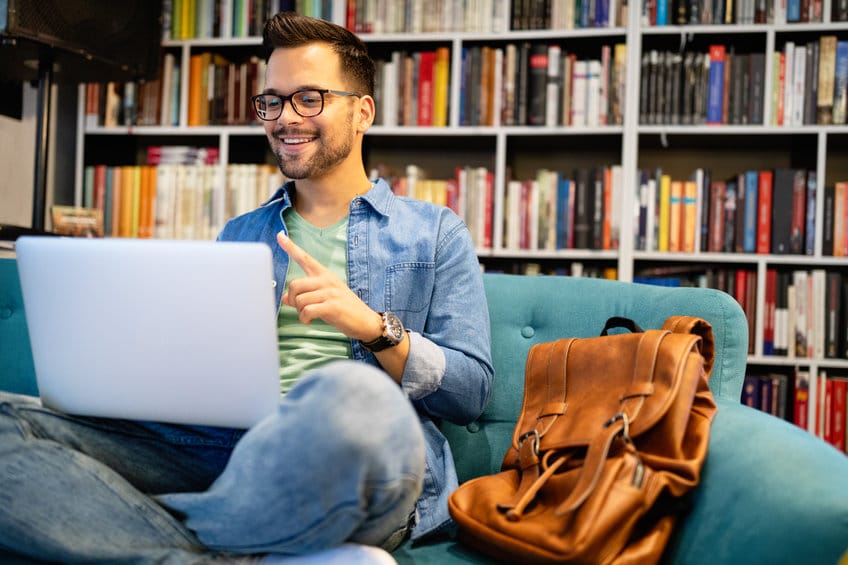 10 useful apps for students on the iPad
Just recently, many people thought of tablets as toys, which are only good for entertainment. However, as more and more learning tools have become available, the learning potential of iPads and other devices has increased, and there are fewer and fewer people who think this way.
Your iPad can be a guide to the world of knowledge and significantly expand the capabilities of your school or university curriculum. And if in the past a student who only had a tablet could pass exams only with the help of "write my essay for me" services, currently there are more than 65,000 apps for students and teachers that could be useful to develop both your hard and soft skills. Let's take a look at some of them.
iWork
This is the perfect set of applications for working with texts, spreadsheets, and presentations. In Pages, you can create documents and illustrate them with charts, pictures, and even videos. Numbers are tables, but charts, graphs, and smart categories make them look more alive and clear. Keynote is a presentation design tool. Each app has ready-made templates, handy features, and real-time collaborative editing options for students and schoolchildren. You can also use the Apple Pencil. Just get started. 
iMovie
This app will open the door to big movies for young filmmakers. The app gives you an amazing video experience. Watch the footage you've shot, select clips you want, make a continuous video clip, then add custom effects and animated titles and music. iMovie gives you the power to create 4K videos, so your viewers won't miss out on the quality. Hollywood is waiting for you.
iTunes U
iTunes U gives you everything you need for the classroom.  Plan and review assignments, submit work for individual or in-class courses, take notes, ask teachers questions and get feedback on your work, participate in group discussions, and keep track of your progress. Best of all, iTunes U gives students a catalog of lectures, books, and videos by some of the world's top institutions.
GarageBand
GarageBand turns your iPad into a collection of musical instruments and a mobile recording studio. Imagine being able to record wherever you are! Piano, strings, drums – all in your pocket with a tap or two. You can also connect instruments to your iPad, record your playing, amplify your sound, and make stylish arrangements for your finished recordings. Believe in yourself, your music deserves to be heard!
Chemist
Your chemistry learning assistant. The functionality of the app allows you to turn your bold fantasies into reality. Mix different liquids, get the right reactions, record the results of experiments, and do not fear for your health. Each lesson takes place in a completely safe and comfortable environment. Isn't that what every chemist dreams of?
Swift Playgrounds
And this is a godsend for high school and college students who are taking their first steps in programming. It's a reliable and intuitive guide to the world of puzzles and computer programming. Master the basics and then move on to more advanced concepts. Conquer the playgrounds to one day learn how to create incredible applications!
Brainly
Fans of social networking, celebrate! The Knowledge.com project has developed a social network of sorts for you, too. By the way, both schoolchildren and university students are welcome in the community. All students can not only communicate, but also exchange educational information, help each other in preparing homework, laboratory works, essays, and graduation projects. You get an answer to your question in minutes. But the most important thing is that there is no doubt about the correctness of the answer because the application has a rating system: your status grows along with the number of correct answers. 
Bear
What can you do without a simple electronic notepad? Now you can keep your notes, ideas, and tasks in a safe place. You can write, edit and export documents, cut out entire web pages, make sketches, add tasks, publish notes to different platforms, all while maintaining your privacy. And for your convenience, it works with the Apple Pencil and syncs with all your Apple gadgets. 
Castle Quiz
If you love quizzes, you'll love this app. Plus, it aims to help high school students prepare for exams. In the quiz, there are two players. Users are selected automatically and randomly. Opponents are offered questions from the school curriculum, as well as from the fields of music, film, psychology, and mythology. Castle Quiz doesn't just calculate the number of points but explains each question, backing it up with links to useful articles, lectures, and videos. So, ready to take part in a battle of wits?
Math 42
Whether you're good with numbers or not, it doesn't matter. Either way, the app will be useful to you. Complex trigonometric and logarithmic equations, integrals, matrices – it will not only solve them, but also present alternative calculations and explain every step. You can both keep your skills up to date and learn new information, test your knowledge, and prepare for exams. The only downside is that the app isn't free, but it's worth it.