Looking for How to update oculus quest 2! Your search ends here, in this article, i have shared how to update oculus quest 2, how to check for the update and install required. The built-in Wi-Fi connection on Meta (Oculus) Quest allows it to automatically update itself, however this does not guarantee that the procedure always goes as planned. You could review for updates and initiate an installation whenever you wish if you feel your headset is outmoded.
Please be aware, nevertheless, that you must use the Quest headset in order to complete this operation. Either thoroughly study the instructions before attempting the procedure, or have someone else read them to you. Also keep in mind that if the quest does not offer update options, it will update automatically. 
How to Update Oculus Quest 2
This article aims to help you navigate through the process of updating your Meta / Oculus Quest and Quest 2. 
Automatic Updates for Meta (Oculus) Quest and Quest 2
If you want updates automatically and are tired of performing manual upgrades, you can setup automatic updates using the Oculus app using your phone. If this option is selected, the Quest headset will download and install updates as soon as they become available.
Not all headsets, it should be noted, support this setting. If you can't find this option, your app's automatic update setting will be used. Contact customer support if you need further information.
Here is how to activate or deactivate automatic updates on Quest:
Oculus app on your phone or other device.

Choose the headset that will be upgraded.

Choosing More Settings

Select Advanced Settings.

Select Automatically Update Software.
How to Check for and Install Updates
Following are the steps to check and initiate installation of updates done manually:
To access the menu, press the Oculus Button on the right controller.

Access Settings

Point with the right pointer to the Settings column and use the thumbstick to navigate the Settings Menu.

Select About

Last but not least, select Install, Download, or Install Update.
If there are no updates available in the menu, it means that your quest is updated.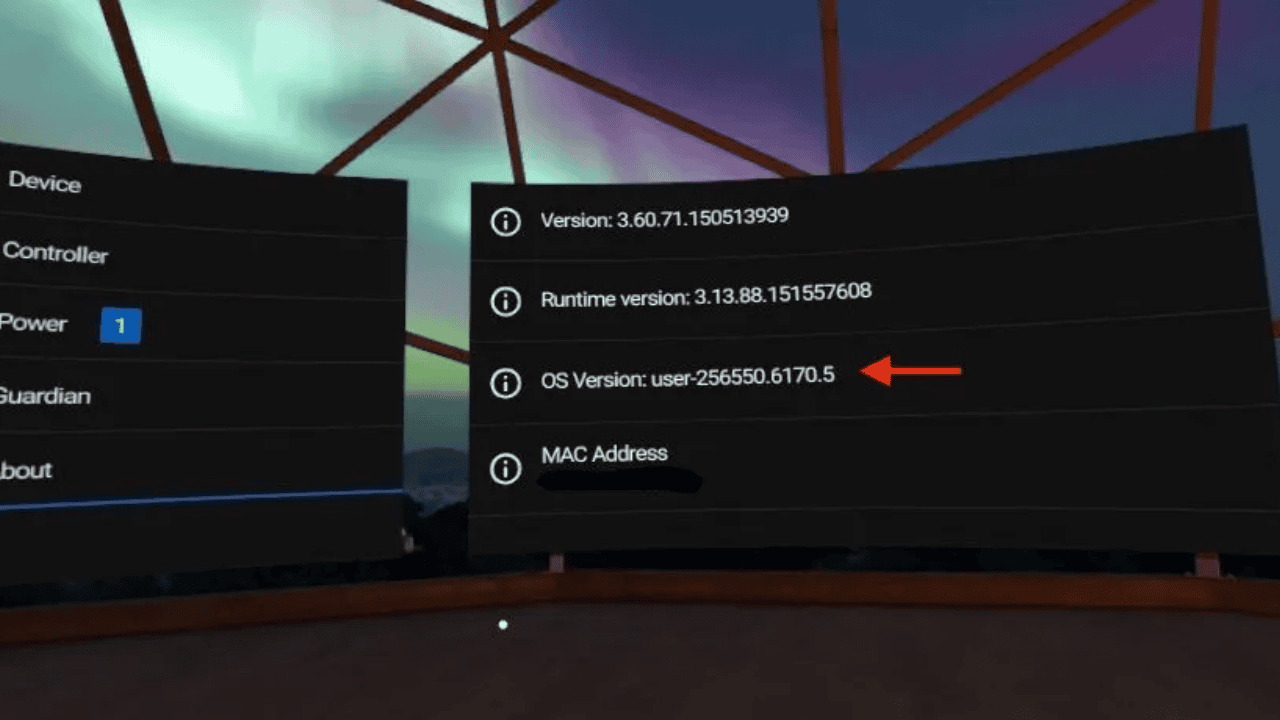 If Quest does not update:
When you're waiting for an update, turning on automatic updates or manually enforcing one can usually fix the problem. If you find that you cannot enable automatic updates or do a manual update, you may need to contact Meta for additional support. These functionalities are unavailable on some headsets.
Following are a few methods which may help you:
When you're stuck on the initial update, plugging your Quest or Quest 2 may help. The culprit is occasionally a low amount of power. You must plug your headset into a suitable alternative or the charger that came with the headset. If the update doesn't address the problem, give the headset a minimum of 30 minutes to recharge before checking it again.

Switch off your headset: An update that stalls or delays can typically be completed by restarting the headset.

If nothing else seems to be working, reset your Oculus Quest or Oculus Quest 2 to factory defaults. The headset can be reset to its factory settings, which will wipe all data, including saved data. After setting this up, make sure it is updated to the most recent version and completely charged.

Recheck your Wi-Fi connection: Verify that the Quest is connected to a live, working Wi-Fi network. Ensure the password is correct and that the headset is close enough to the network for a dependable connection.
Reset your headset to factory settings
To factory reset any Oculus Quest or Quest 2 device, press and hold the power and volume down buttons while selecting factory reset from the USB Update Mode menu.
Go to Devices

Choose your Oculus

Go to Advanced Settings

Select Factory Reset

Reset your Oculus Quest or Quest 2 
All of the above steps can help you update or reset you Oculus Quest or Quest 2.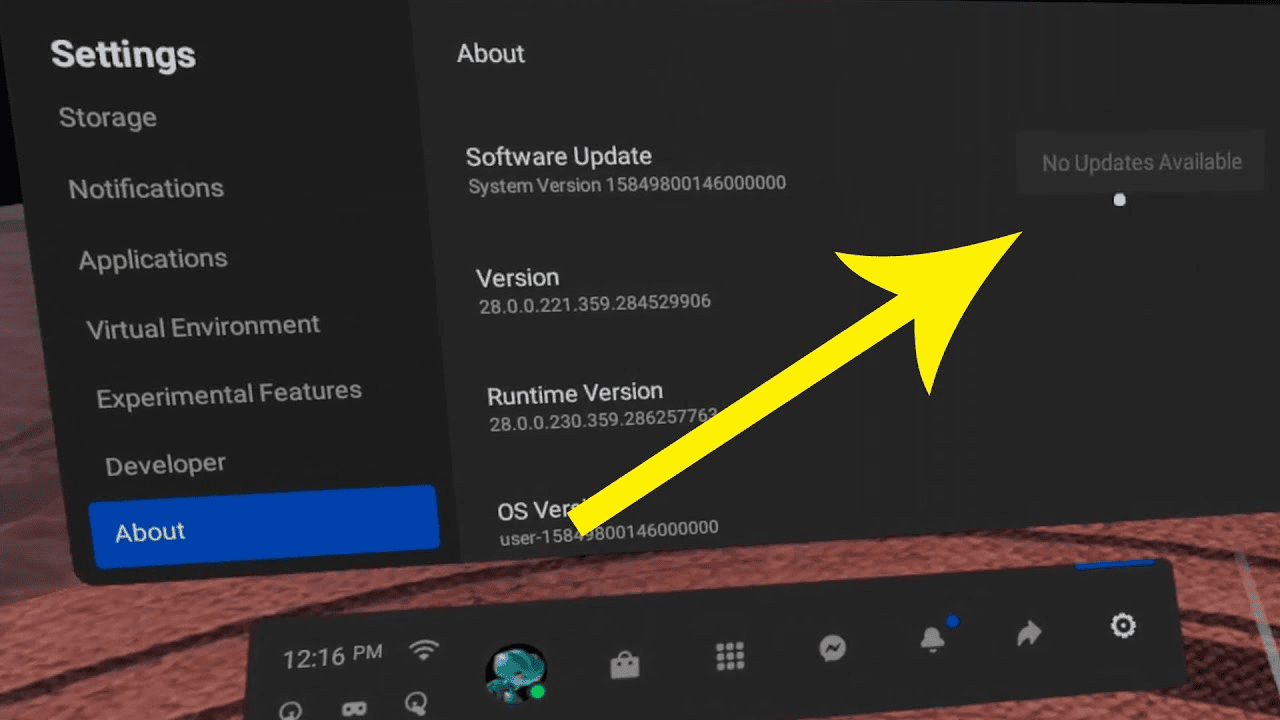 Also Read: 
What Graphic card are required for oculus quest 2 and Why?
How Oculus VR Will Revolutionize the World of Gaming?
A Brief Look Into the Techs and Trends That Revamped the Gaming Industry
The Coolest Gadgets You Can Buy In 2014
FAQs: 
Q1: Why can't I update my Oculus Quest 2?
Connect your Meta Quest 2 to the charger that was included in the box if you haven't done so already. Wait until the gadget is fully charged, which should take at least 30 minutes. During the time that your headset is plugged in and charging, your updates ought to automatically resume. Please restart your headset if the updates don't start up again in an hour.
Q2: What is the latest Oculus version?
Release notes for build 37.0 of Oculus Quest. The week of January 17th, 2022 marks the beginning of the availability of these features and improvements. First-party Oculus apps are no longer permanently positioned at the top of your App Library. Instead, you can modify the sort and filter options in your App Library to determine the order of your apps.
Q3: How long does Quest 2 take to download update?
To install any updates that are available, try plugging it in and being connected to WiFi for at least two hours. So it seems like a few hours is the "typical" amount of time for a Quest 2 update to finish.
Q4: Is Oculus Quest 3 coming out?
Despite the latest Quest Pro release, Meta continues to talk about Oculus Quest 3—the Quest 2's anticipated successor. The "next generation" Quest headset should be released "later next year," Meta has officially declared, in response to previous rumours concerning its potential price.