Managing your finances and staying within budget can be a tough task, especially when you're on the go. That's why using specialized mobile apps can be so helpful in promoting financial stability. Here are five different apps that will definitely help you and will suit any taste.
Goodbudget
Goodbudget offers a digital spin on the tried-and-true envelope budgeting system, giving users the power to manage their finances effectively. With virtual envelopes designated for expenses like groceries and entertainment, you can plan your monthly spending within a set budget – keeping your finances on track.
Goodbudget allows you to customize your financial plan to maximize your budgeting efforts. Effortlessly create and monitor multiple budgets, with no more tedious manual entries, and set up recurring payments to stay organized.
The "shared envelopes" feature of Goodbudget makes it easier for couples and families to take control of their finances. Collaborating on a budget has never been simpler, making it easier for those sharing household expenses to achieve their financial goals.
Expensify
Expensify presents a sleek solution for managing finances, be it for personal or business use. The mobile application, compatible with both iOS and Android, is designed to simplify expense tracking and report generation.
The app's cutting-edge OCR technology eliminates the hassle of manual data entry. Simply snap a picture of your receipt and let the app extract the cost and date information, saving you time and stress in tracking expenses while traveling or conducting business.
Expensify's report generation is ideal for busy professionals on-the-go, offering a fuss-free approach to expense tracking and record-keeping. With automatic date range selection, customizable categorization and comment options, you can effortlessly stay on top of your expenses and attach receipts for easy report submissions.
For organizations looking to streamline their expense management process, Expensify offers seamless integration with top accounting software such as QuickBooks and Xero. This helps you avoid costly accounting errors and streamline the accounting process itself.
Honeygain
Honeygain may be the answer if you've been struggling to keep track of small yet crucial expenses using budgeting apps. This passive income app provides earnings with minimal effort on your part.
Getting started is easy – simply create an account and install the app. Once logged in, the app utilizes your internet bandwidth in the background to provide services to its network. This allows you to continue with your daily activities without any interruptions, all while earning money on the side.
Honeygain uses a credit system where each 10 MB of shared bandwidth earns you 3 credits. 1000 credits, for example, are equivalent to $1. Once you accumulate $20 worth of credits, you can request a payout to your PayPal account or crypto wallet. You'll receive the money within a few days.
The app is safe to use and transparent in its use of your internet bandwidth, which is used for purposes such as SEO research, brand protection, and price aggregation, among others. It does not require any permissions on your mobile device and cannot access any sensitive information.
You Need A Budget (YNAB)
YNAB is a finance tracking app that empowers individuals to manage their spending and gain control over their finances. This comprehensive money management tool, created by two software developers with the goal of promoting financial independence, enables users to set financial objectives, monitor their spending, and stay on top of their finances.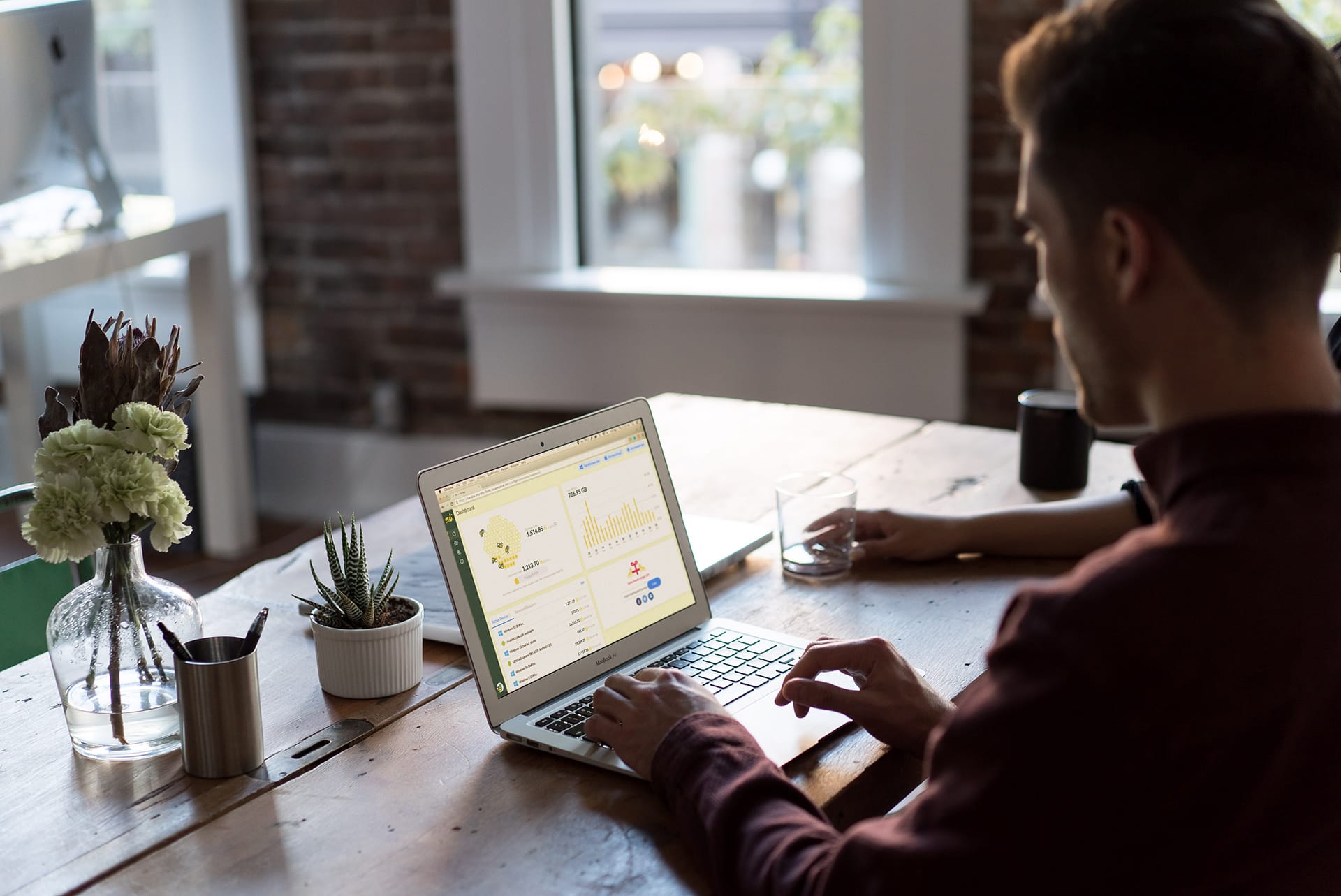 YNAB offers a full-spectrum budgeting solution, guiding users in budgeting for every aspect of their lives, from rent to groceries, utilities, and even leisure. It allows for customized budgets, based on projected income and expenses, and includes features such as bill reminders, debt tracking, savings goals, and reports, providing users with a clear view of their financial standing.
Acorns
Acorns simplifies the process of saving for the future. Each time you make a purchase, the app rounds up your spare change and invests it in a well-diversified portfolio of ETFs. You can watch your savings grow over time without the need for manual investment management or sacrificing large portions of your paychecks.
Acorns makes it easy for anyone to invest in a diversified portfolio and become an informed investor. With expert advice and educational resources, Acorns can help you maximize your returns from exciting investment opportunities.
Get started today with Acorns by downloading the app on iOS or Android. It's an effortless way to build up your savings and investments. Simply link one of your cards and the app will handle the rest, rounding up your purchases with minimal effort on your part.
All in all, with the help of these apps, you are sure to stay on track with your financial goals and even earn some money on the side for smaller expenses. Technologies make life easier, there is no excuse not to try them out!