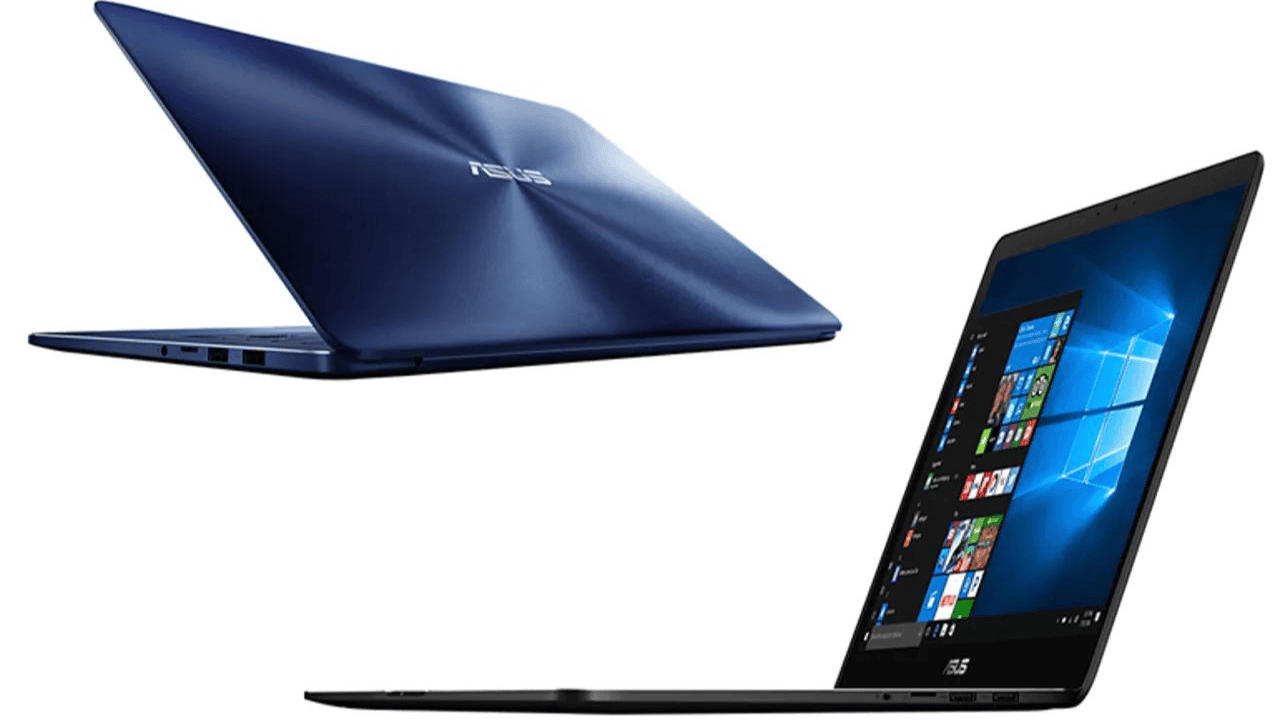 Asus ZenBook Pro UX550: Thin Yet Affordable PC With High Performance!
The Asus ZenBook UX550VE-DB71T has a 15.60-inch screen with a 1920×1080-pixel resolution and Windows 10 as its operating system. It runs on a Core i7 processor and has 16GB of RAM. The Asus ZenBook UX550VE-DB71512GB T's of SSD storage is a big plus. The graphics are handled by Nvidia GeForce GTX 1050 Ti. There are many ways to connect: Wi-Fi 802.11 a/b/g/n/c, Bluetooth, a Multi Card Slot, a Headphone and Mic Combo Jack, and a VGA Port. In our guide, you will get to know more about the beastly PC. So, let's start!
Asus ZenBook Pro UX550
Since it costs about €300–€350 less than the XPS 15, which is its main competitor, you might think there are some trade-offs. But at first glance, the UX550VE doesn't seem to have any problems. It has a solid metal body, high-end hardware, a thin-bezel IPS panel with good multimedia features, a long battery life, and comfortable input devices.
Also Read: Intel Xeon W-3400 Processors: Features of All New Intel Xeon W-3400
ASUS has been known for a long time to make ultra books that are well made and less expensive than the competition. The UX550VE from ASUS doesn't let you down. It has an Intel Core i7-7700HQ processor, an NVIDIA GeForce GTX 1050 Ti graphics card, up to 16GB of DDR4-2400 memory, a 1TB M.2 PCIe NVMe SSD, and an optional touch-enabled 4K UHD IPS display. In the review below, you can learn more about this cheap PC that is also thinner.
Asus ZenBook Pro UX550: Specs And Features
With the latest CPUs and GPUs for mobile devices from Intel and NVIDIA, OEMs started a race to see who could make the fastest, thinnest, and lightest notebook. Both Apple's MacBook Pro 15 and Dell's XPS 15 have looked great and worked well in their most recent versions.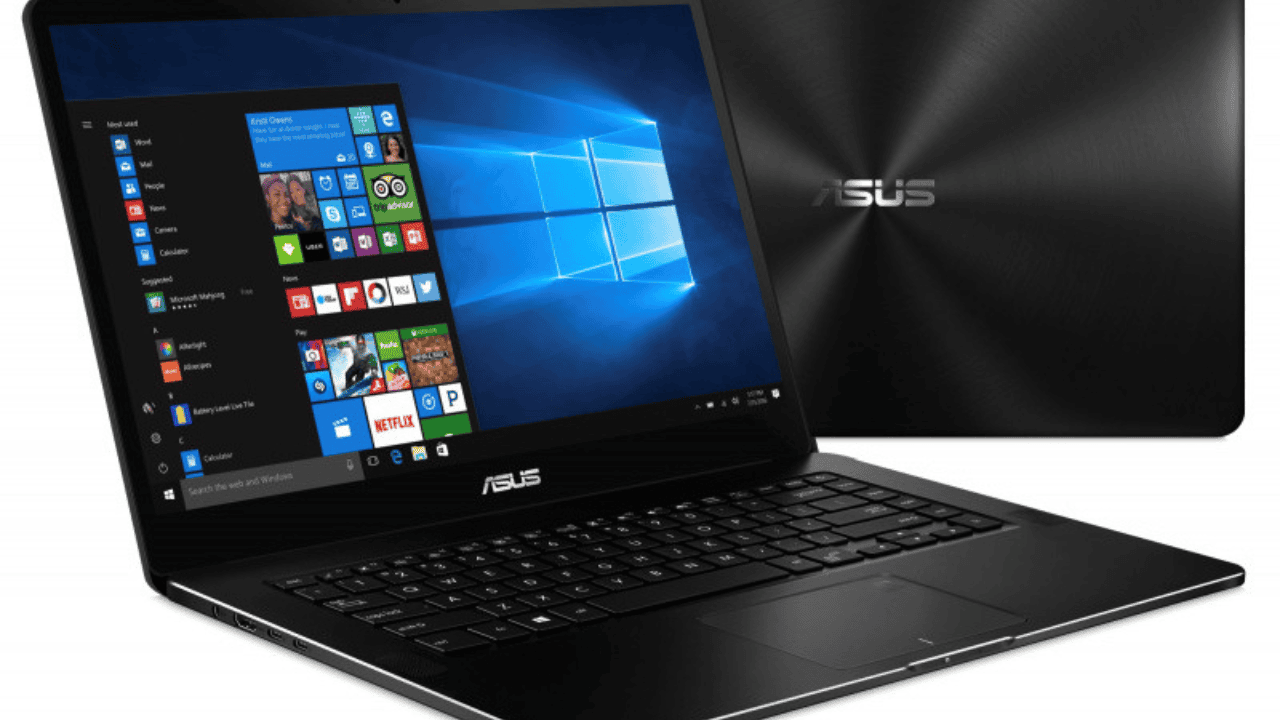 But with Asus Zenbook Pro UX 550 you can get a package for a lot less money that had almost the same specs and performance. ASUS did just that with its new ZenBook Pro UX550VE, which is the follow-up to the popular ZenBook Pro UX501 and a worthy competitor to the MacBook Pro 15 and XPS 15.
Asus ZenBook Pro UX550: Design
The most recent ZenBooks from Asus all look very similar, and the ZenBook Pro UX550VE fits right in with them. It has the same kind of all-aluminum body and the now-iconic Asus concentric circle swirl on the lid, but it is sleek black instead of navy blue like some other ZenBook models. Overall, the laptop has a stylish and elegant design that sets it apart from the Dell XPS 15 and the Lenovo Yoga 720 15. The lighted Asus logo on the ZenBook's lid gives it a bit more style and makes it look more expensive. At the same time, it's very well made and fits together well.
Asus ZenBook Pro UX550: Display
There are a lot of touch screen and non-touch screen options for the Zenbook UX550 series from Asus. The matte finish is a little bit grainy, but the touch finish is not. But the layer of glass on top makes it harder to see in bright places and makes things look a lot less bright. Even though both the VD and the VE had the same screen, the Spyder 4 Sensor found that the touch version had a lower maximum brightness.
Asus ZenBook Pro UX550: Network and Connectivity
The ZenBook Pro UX550VE has all the ports you'd expect on a laptop with a 15.6-inch screen and a thickness that isn't razor thin. On the left side, there's a proprietary power connector, a full-size HDMI port, and two USB-C 2 ports that support Thunderbolt 3.
Also Read: ASUS TUF FX705: Performance, Design, Gaming Experience
On the right side, there are two USB-A 3.1 ports, a mini-SD card reader, and a 3.5mm audio jack. There are 22 MU-MIMO 802.11ac Wi-Fi connections and a Bluetooth 4.2 connection. In the upper right corner of the touchpad, there is also a fingerprint reader that lets you sign in to Windows 10 Hello without a password. Overall, it's very easy to connect to other devices, and it has twice as many USB-C ports as the XPS 15.
Asus ZenBook Pro UX550: Performance
The best configuration you can get for a Zenbook UX550 right now is a Core i7-7700HQ processor, Nvidia GTX 1050 Ti graphics with 4 GB of GDDR5 memory, 16 GB of RAM, and a 1 TB NVMe SSD. All of the CPU, GPU, and RAM are soldered to the motherboard, so the only thing you can change inside is the M.2 80 mm SSD if you want a smaller one.
On the other hand, i7s usually come with large SSDs, so you may have to or choose to buy the configuration you want right out of the box if you want an i7. The SSD that came with the computer slowed down when the files were bigger, but we don't know why. It could be that it's too hot. As far as performance goes, there are no problems, and nothing slows down even if you use it every day or do more than one thing at once.
Asus ZenBook Pro UX550: RAM and Storage
You can only store data on one M.2 SSD, which in our case is a 512GB Samsung PM961 PCIe NVMe SSD. The laptop doesn't have a 2.5-inch drive bay, probably because the design doesn't allow for it. It has a bigger battery instead. We were surprised to find that the notebook didn't have a slot for adding more RAM. The RAM chips are instead soldered to the motherboard. It's under the little metal piece. In the configuration we tested, there were only 8GB of DDR4-2400 RAM. This is a big problem, especially for a 15-inch laptop.
Asus ZenBook Pro UX 550: Cooling system
With two big heat pipes connecting the fans and heat sinks, the cooling system looks pretty good. Speaking of which, high-end gaming laptops often have a heat sink for the GPU. It looks like something we know. When it's being used a lot, this isn't enough to keep the inside cool.
Asus ZenBook Pro UX 550: Keyboard and Touchpad
The keyboard deck on the ZenBook Pro UX550VE is big enough to hold a big keyboard. This feature is used well by Asus. As already said that the deck is solid and doesn't bend. The key mechanism is also good, with 1.5mm of travel and a fast bottoming action. Some larger notebooks have a 10-key numeric keypad, but this one only has a row of home keys on the right side.
Also Read: Asus ProArt Adds a Pro OLED Monitor Which Looks Impressive
The touchpad is big, and the smooth glass surface makes it easy to swipe and make gestures. We liked how responsive and clicky the buttons were without being too loud, and as a Windows Precision touchpad, all of the usual multitouch gestures in Windows 10 worked perfectly.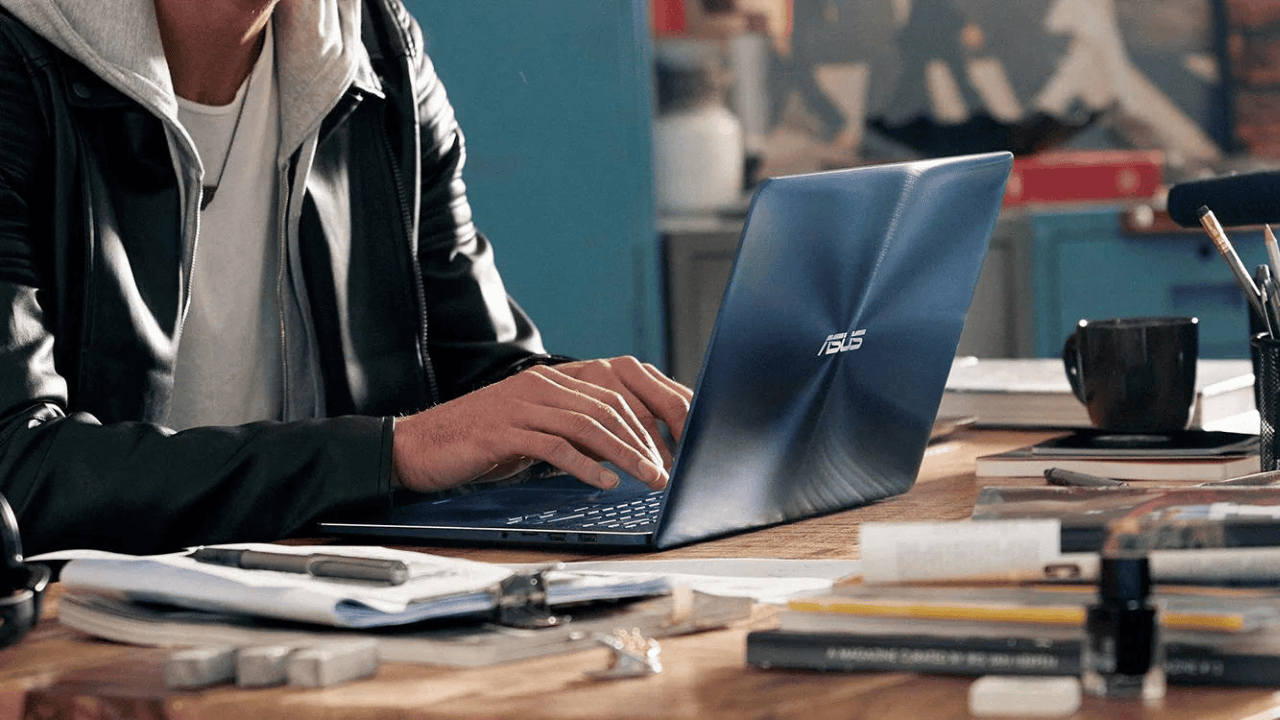 The fingerprint reader is in the upper right corner of the touchpad, but it doesn't get in the way. The only thing we didn't like was that the palm rejection wasn't perfect, so sometimes when your hand touched the touchpad, the cursor would jump.
Asus ZenBook Pro UX 550: Price
In stores, the Asus Zenbook Pro UX550 costs $1,700. That isn't very cheap. In fact, it costs $150 more than the same features on a Dell XPS 15. Asus has made a mainstream laptop that is well put together. India charges Rs. 2,03,854 for the Asus Zenbook Pro UX 550.
Conclusion
The Asus ZenBook UX550VE is a stylish laptop that is made well and works well. It can easily handle high-end productivity tasks, and when you need a break, you can play some good Full HD games. The machine's only real flaw is that it doesn't have a higher-resolution 4K display option.