Whether you are looking to buy someone a birthday gift or have a secret Santa at your company, nobody can say they don't like gag gifts. They will give you a nice memory of such an event and make you laugh. Isn't that the point of those events?
We will list here our top gag gifts for men.
Jigsaw Puzzle
No, it's not another part of the movie where your friend will be cut into pieces. It's a regular puzzle but without any print, completely transparent. If your friend is bragging about solving 3000 pieces puzzle in under 3 hours, let's see how long it would take him to finish this one. There are available options from 200 pieces and more. Ask them did they solve it? We don't think so.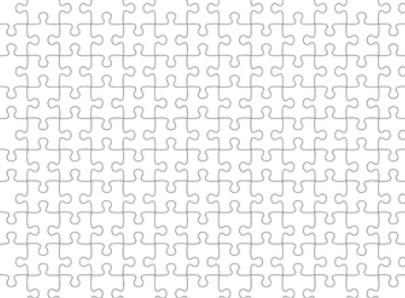 Toilet Night Light
It's no secret that men often go in the bathroom during the night. Why not to make that trip more interesting but getting these LED motion night lights. It comes with different color options that can be changed by flipping a switch. Stop using boring yellow or white bulbs during the night that will awake you in a matter of seconds. Every man knows how much these moments can be magical. Make it even more enjoyable.
Salami & Sausage Bouquet
We know men are not fans of flowers. But try to think of a man that doesn't like food? Especially a portion of good food. Instead of winning his heart, you can always get to his stomach first by getting him three or six special sausages and a salami bouquet. Mix it as you wish he'd like the most, with different tastes. Afterward, he's all yours.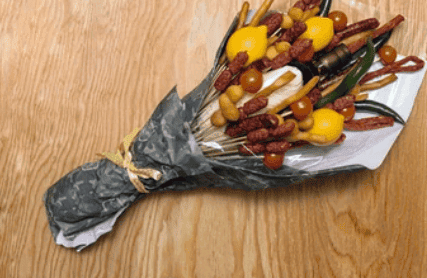 Good hurt Fuego
One man. Seven tastes. One result. PAIN! If you like watching your friends in pain, especially those bragging they can eat burgers full of the hottest sauce, this is a perfect gift for them. But be careful, if he eats all seven hot sauces, you won't be able to defend yourself for years. Definitely a great choice for gourmands.
52 things to do while you poo
Again, we are coming back to the bathroom. Someone would say that's the only thing men do (no offense, guys). This pack gives you a list of activities, mazes, puzzles and trivia questions that will fulfill your time in the best possible way. FREE TIP: Don't forget why you came into the bathroom in the first place!
Leather beer holster
No beer guy wouldn't like to have free hands but still to keep his beer close. Any 12 oz ( 0.5l ) bottle fits in this unique coated leather holster that will make any dad happy. Taking care of a baby won't be a problem anymore.
Beard ornaments
The new trend these days is a long beard. It can be good looking, especially during winter with a nice coat or sweater. But imagine during holidays, having a friend who has a long beard decorated with these crazy little color balls clipped for his beard and in some random sweater. Hilarious. Make him special, at least for a while. If he tries it instantly, it was meant for him and obviously, he was the class clown.
Grill Sergeant Apron
It's summer. Grill and beer every day with family and friends. Why not to make it more interesting for your dad, or even better, husband or boyfriend. With this unique camouflage apron, your man will have everything he needs on him. Why boyfriend or husband even better? If you are his darling and creative, this can end up really messy, with over-cooked meals. If you know what we mean.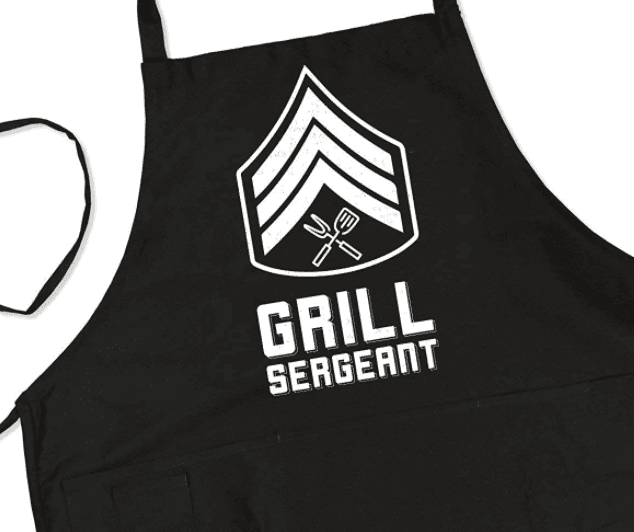 The TeaBagger
One of the funniest tea infusers that you can see available. It can please any colleague, friend or anyone with a dirty mind. What's funny is that it actually works. Put a tea bag inside and make the perfect tea cup. He can make dirty jokes with his lady as well, something like: " You like hot drinks out of my TeaBagger".
Talking toilet paper spindle
If you like to make pranks, this is a perfect choice. This toilet paper spindle yells a message of your choice once you tear the piece of toilet paper after doing your job.  You can record something scary as well to make the job easier.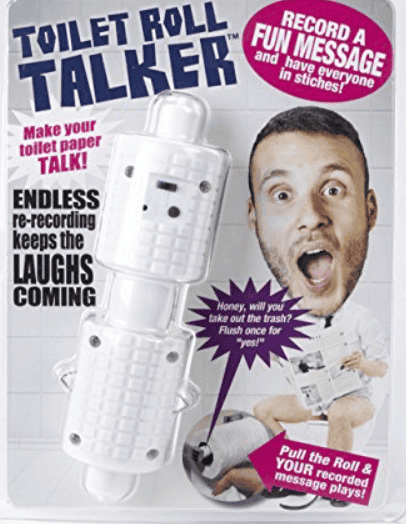 That's what she said – Card Game   
If you ever played "Card against humanity" with your sick-minded friends and you had a good laugh, this is going to be your next top choice. You can heat up and unleash the beast in your partner with this hilarious but yet naughty card game.
That's what she said – Card Game
Nicholas Cage blanket
Whoever didn't laugh at that meme of Nicholas Cage is not a person. Every meme fan will die laughing at this when they open it. On the other hand, it can be very useful, since it's light, very soft and you can use it daily. Even when your friends or family come over for a night.
Bluetooth banana phone
Imagine seeing your friend talking to a banana with someone. Crazy, right? Connect banana to the phone via Bluetooth and use it like those old home phone devices, but without wires. Anyone will stay in rebus when they realize what he is doing and will be asking themselves: "Who is crazy here?" .
These are our top choices that will definitely make your friends and family members laugh. Which one of these did you like the most? Let us know in the comment section below!