Need a solution to get Music & Videos free? Download Videoder – Video Downloader App on any platform… Android/Mac/Windows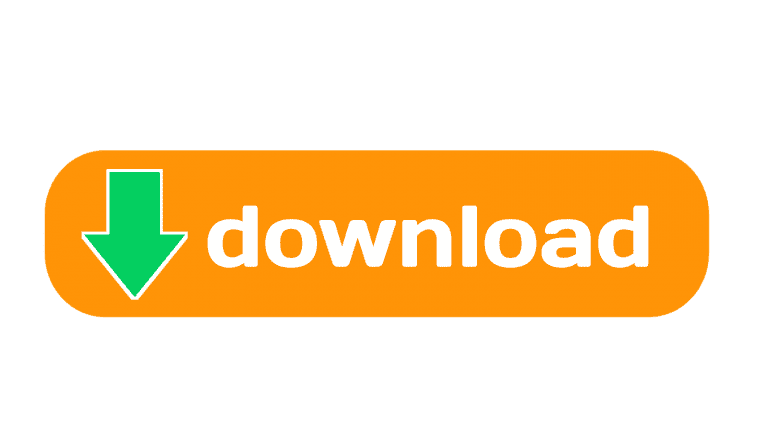 Download Videoder by clicking above
The streaming video site par excellence, YouTube is well-known to everyone. Despite the fact that we get an infinite number of online videos, we still don't appear to have enough and also want an offline version, which we can listen to any time we want, send them through WhatsApp, and so on.
There are many tools available for this purpose, including TubeMate for Android, aTube Catcher for Windows, and Peggo Online… iOS users are particularly disadvantaged since they have no other option than to utilise a jailbreak in order to do any functions. Videoder, which aims to be the most sophisticated video downloader available, must be added to the current offering, and below we give you all the idea about it and how to download videoder as well.
Videoder is a free video downloader and MP3 converter for Android/PC/Mac that you can install on your device, while the best part is it's developed in India thus supporting the Made in India movement.
You may use it to download videos from major video-streaming sites such as YouTube, Dailymotion, Facebook and Vimeo. Aside from high-quality downloads, Videoder Video Downloader free supports a wide range of file types, including 3GP, MP4, FLV, and many more.
So, What's the Big Deal About Videoder?
What's different in this app is that there are two ways to access the video on Videoder. The first approach is straightforward. Picture yourself finding a YouTube video that you'd want to save for later. It's easy to do. You may enter that URL into Videoder and it will download the video for you. There's also a search option in Videoder. Assume you have no idea what you want but do know you want a few videos saved, for example, for the cab trip back home. This is where the built-in search tool comes in handy.
Instead of using a search engine, why not simply go straight to YouTube? There are a few factors at play. Copying and pasting URLs is unnecessary when you use the built-in search. Videoder also has the capability to simultaneously query several video providers. Most major online video providers, as well as social networking sites like Facebook, are supported by the software. Many sites may be searched with only one entry, and you can add sites that are not supported by default if you like.
You may also take out the audio and convert the video to a format that's more suited to your device's needs. Videoder is compatible with a wide range of popular file types, including 3GP, FLV, MOV, MP4 and WMV. 
Is It All Good?
Pros
You may download as much as you want as often as you want.
An all-in-one method for finding information
Has an easy-to-use user interface
Downloads are high-quality.
A choice of file formats to save
File type conversion is built-in.
More than only YouTube is supported.
Adaptable to any display resolution or file type. MP3, MP4, AVI, MOV, 1080p, 720p, 480p, 4K, HD, and a variety of other formats are all supported.
Access the supported websites using the built-in web browser.
Save whole playlists and channels to your computer.
Cons
Conversion takes a time.
Large files are difficult to manage.
There are rare failures.
The process of conversion consumes a significant amount of processing time. The power of your gadget will determine how effectively it handles it. In most cases, mobile devices will struggle to cope with it. The conversion process may be cumbersome and draining on battery power. Clips that are under one inch in length should be good. Converting on a PC is usually the better option for big files. Even downloading large files using Videoder may be a challenge if your gadget is not up to the task. We suggest utilising the trim option before downloading if at all possible.
How to Download Videoder for Android
As it isn't listed on Google Play, you're probably wondering how to get it on your phone. This software isn't in the official store because it violates the terms and conditions set out by Alphabet for YouTube customers, and app developers aren't allowed to distribute such an app there. So, you'll have to use our download button and make certain that you've already allowed the option to install apps from Unknown sources before you can use it. Don't be concerned; we've got you covered.
To install the programme on your Android phone you need to allow from the "unknown sources" by heading to the settings menu, then choose security and select the "unknown sources" option.
Now you have to find the downloaded Videoder apk file on your smartphone, and then open the downloaded file using the file manager on your device.
Now you may install the programme on your devices.
Your settings will not enable installing apk outside from the Play Store. If you see the window, then click on SETTINGS and follow the following steps.
Now go to Settings then Security after that Unknown Sources and then set it on.
Now go back to downloads then open the file and finish the installation. Make sure you don't forget to switch off Unknown Sources after the installation is complete.
When the Installation is Completed, you may go ahead and download all your favourites music, videos.
How to Download Videoder for Windows Pc and Mac
You may download movies, music, and other files from more than 1000+ sites using Videoder for PC. A desktop client of Videoder is available for both Windows and Mac.
Download Videoder for PC or Mac
Click the link above to download the Videoder software (For Windows or Mac)
Double-click the installer file located in the "Downloads" folder on your PC/Mac to begin the installation process.
After you've installed the Videoder App on your PC/Mac, you'll be able to use it. All it takes is only three steps to download movies and other files from 1000+ sites.
Step1 – Copy Video URLs from Facebook, YouTube, TikTok, Instagram, Hotstar, Voot, or whichever site you are searching for.
Step 2 – Paste the URL in the Videoder app, or you can simply search videos straight from the Videoder app.
Step 3 – Now choose the quality of the video download the video you want.
Videoder for iOS Devices
Videoder is an Android/PC/Mac software that is unfortunately not accessible for iPhones or iPads.
There is an option for iOS device FvdTube downloading software offers the same features and capabilities. You may also download frp bypass app. Now download HD movies and highest quality Mp3 files on the iOS device with FvdTube downloader software.
Is Videoder Video Downloader Free?
Videoder Video Downloader is free to use and doesn't include any premium subscriptions or in-app purchases. Once downloaded, you may use the application to download material from various internet domains.
However, it may crash suddenly while downloading a really big file. In case you still want to check out a few options, you can investigate applications like VidMate, Muscipleer, and iTube.
My Take
Videoder for Android is a beginner-friendly software application that allows users download movies, programmes, videos, and music from various sources. The software is very popular and includes all the capabilities users would expect from a video downloader.
Should You Download it?
Yes, indeed! Videoder is a powerful downloader that supports over a thousand websites and has a number of helpful features.
With its assistance, you may download material from major sites like Facebook, YouTube, and Instagram. The free software provides very fast download speeds and allows users select the image quality and format of the file they want to save.
Do check the other article on "8 Apps to Use If You Want To Change The World"