The Chromecast works great for watching music and TV shows from your phone or computer, which is what it was made for. But you can also stream things to Chromecast from your PC or laptop.
How to use Chromecast on your laptop or desktop computer! Chromecast is better than other ways to watch in a few ways. Good thing you don't have to buy any special HDMI hookups. Another great thing about Chromecast is that you can take it anywhere.
Last but not least, Chromecast lets you set features for Guest Mode, which is great for demos and similar things. Chromecast has become more popular and works with more devices since it came out. In this piece, we'll talk about how to send data from your computer or laptop to your Chromecast.
Also Read: Say Goodbye To Internet Limitations With The VPN Chrome Extension
What is Chromecast?
Chromecast is a gadget made by Google that lets you stream material from your phone, tablet, or computer to your TV. It's a small device that links to your home Wi-Fi network by plugging into the HDMI port on your TV. Chromecast lets you send music, movies, and pictures from apps like YouTube, Netflix, and Spotify to your TV.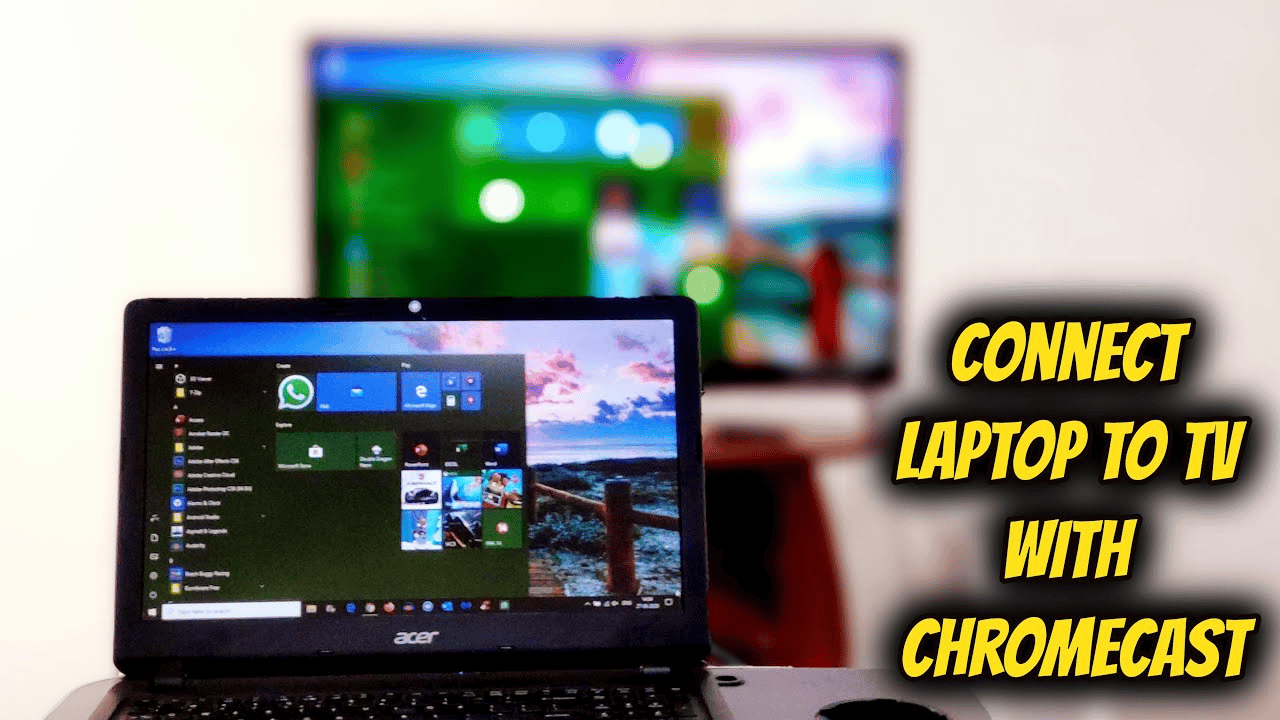 With Chromecast, you can also show what's on your computer screen on your TV. With Chromecast, you can watch your favorite TV shows and movies on your TV easily and for a low price.
Before you Chromecast your laptop to your TV, here are some things to think about:
Make sure that both the TV and the computer or mobile device are connected to the same Wi-Fi network.
All of the software on the TV, mobile device, computer, and Chromecast-enabled app must be up to date.
For a mobile device to work with Chromecast, it must be running Android 2.3 or a later version, or iOS 7.0 or a later version.
A computer must be able to run simple system tasks.
How to Chrome Cast Laptop to Tv?
Setting up your PC and Chromecast
First, let's talk about some simple steps you'll need to take for this to work. No, there's nothing special you have to do. All you need is a good WiFi connection, an online browser, and an extension. First, since Chromecast is a Google product, it might be easier to do this from Google Chrome. You could also do this with an extension for Mozilla Firefox or another browser.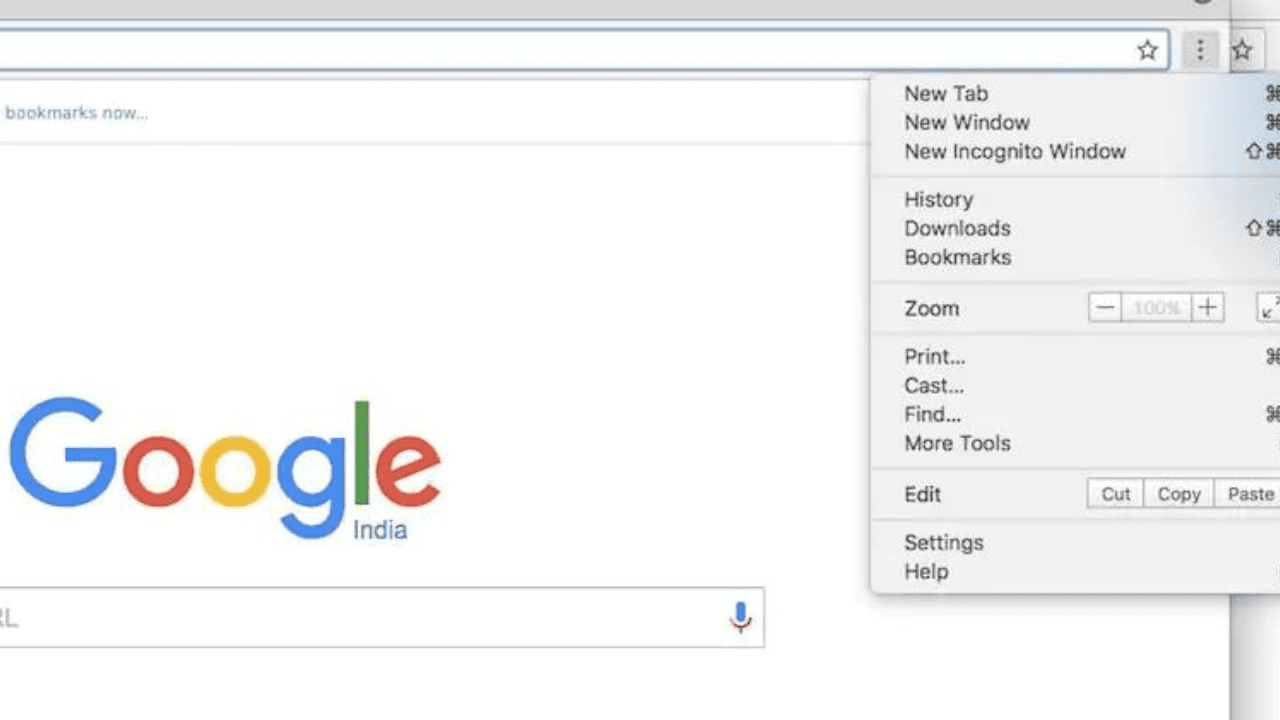 If you're using Chrome, all you have to do is tap on the menu icon (three straight dots or an arrow, depending on how new your browser is) in the top right corner, then right-click on Cast. Chrome's cast button will always be in the top right spot.
Check your internet link as soon as your cast icon is ready. For your computer or laptop and Chromecast to work together, they need to be on the same WiFi network. This might seem easy, but many routers have more than one band, so make sure that both devices are linked to either the 2.4 GHz or 5 GHz band. Open the Google Home app on your phone or computer.
Also Read: Amazon announces the $39 Fire TV Stick, takes on Chromecast
Choose "Settings" and then "WiFi Network." Now you can hook it up to the internet band you want to use. Keep in mind that you might have to forget the old network to join the new one. Now, you need to connect your computer or laptop to the same network.
If you click the Network button in the bottom right area of your screen, you can see a list of networks you can connect to. Click on the one you used in the Google Home app, and if asked, enter any security details. You won't have to deal with anger or connection problems if you do these things before you try to join.
How to Use Chromecast on Your Computer or Laptop?
On your phone or computer, sites like Netflix and Spotify work the same way: Just click the button for Cast that we talked about above. Even if the video player doesn't work with Cast, you can still share information with your Chromecast.
There are many ways to do this. Streaming a tab from Google Chrome is the best way. The tab could have pictures, movies, or sounds. If you had to, you could even use it to repeat a talk. In other words, everything on the Internet.
Here's what you need to do:
Open your Chrome browser and go to the Chrome Web Store to get the Google Cast app.
Click the Google Cast button to the right of the search bar and pick your Chromecast from the list. Now, the bill should be on TV.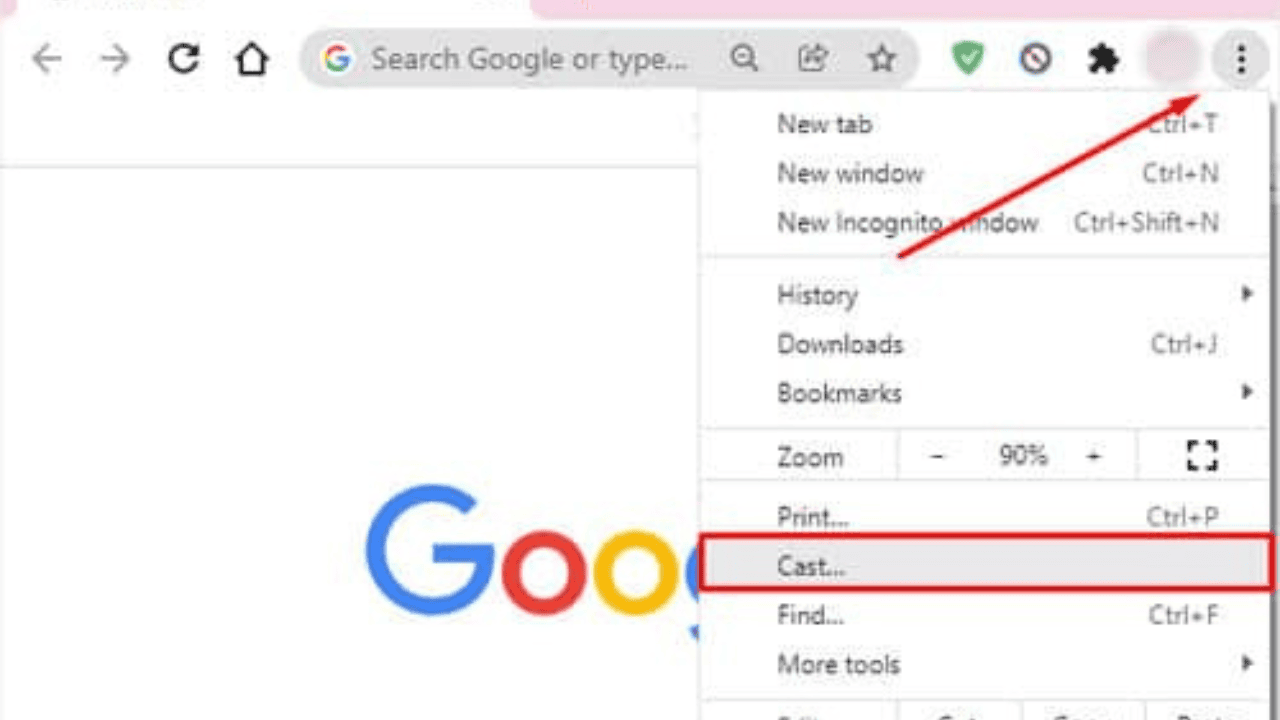 You can cast from any other tab by clicking the Cast app and choosing "Cast this tab." When you're done, click "Stop casting" to end.
You can also watch a video file on your PC or laptop by dragging it onto a Chrome tab and then clicking the full-screen button on the video player to fill the screen of your TV.
After doing these things, you can start to copy. This means you don't need to do anything else; your information should show up on its own.
What to Do if Your Computer Can't Chromecast Your Laptop to TV?
If your Chromecast doesn't show up on your computer, it's likely because neither your computer nor your Chromecast is connected to the internet. Just use the Google Home app and the network button on your computer to make sure that both your computer and Google Home are linked to the same WiFi network.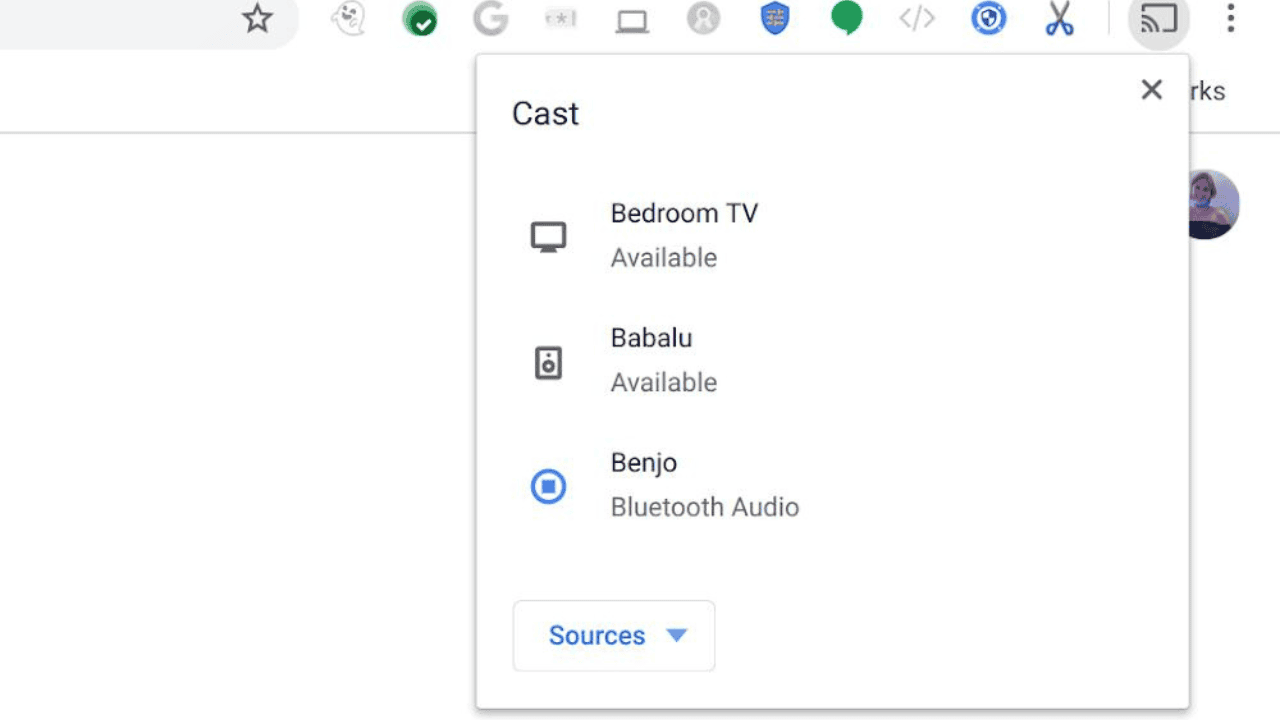 Most of the time, this fixes any problem, even if the device doesn't show up or there's an error when you try to pair it. But if it doesn't, you'll have to restart your computer. Your router may have a small restart button with a hole for a pin, depending on who made it. If so, press and hold the button for 10 seconds with a thin item like an earring.
Also Read: TCL 6 Series 4K HDTV Is On High Demand In Market! Read To Know!
Let the router start up again, and then connect to it. One thing that could be wrong with your Chromecast is how you connect the power. Most of the time, this is easy to figure out because your Chromecast wouldn't work if it didn't have power. But if your PC or laptop can't find your Chromecast, make sure it's plugged in and turned on.
Conclusion
If you have WiFi and a fairly new computer, connecting your Chromecast to your PC should be easy. With just a few taps and clicks, you can easily connect your PC or laptop to a Chromecast device and start watching.