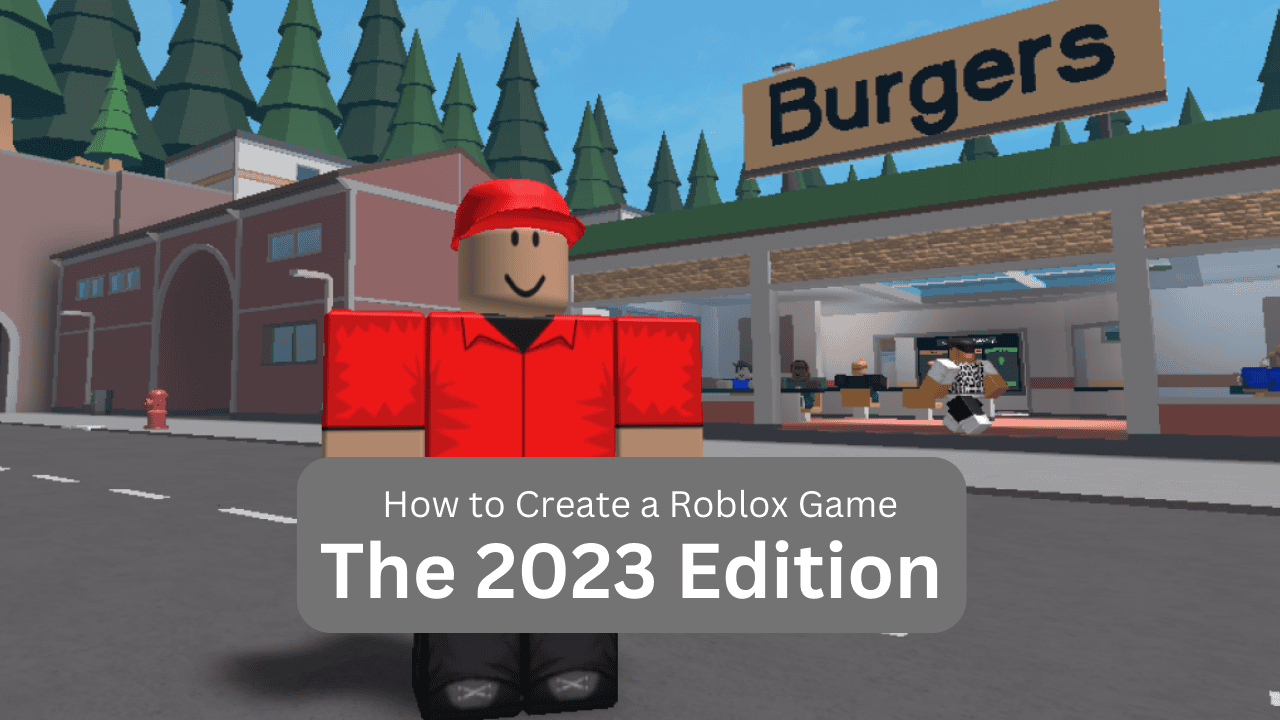 Millions of players now use Roblox every month to enjoy their favourite games and pass a few entertaining hours. There are many of fantastic video games available on the site. Despite this, many Roblox users still view the site solely as a gaming hub.
The fantastic people at Roblox have made it possible to create your own video games with the help of robust game creation tools. Perhaps even more intriguing is the fact that you can monetize your games. If you're interested in making your own Roblox game, I've got you covered with all the information you'll need.
How to Make a Roblox Game?
The first step in creating a game on Roblox is, of course, coming up with a game concept. A detailed plan or blueprint for the game you intend to create is essential. After that, you'll have access to Roblox's game-building tools, which can be used to make anything from action-adventure to fighting to anime-inspired games.
The first step in making a video game is deciding on a genre, and the second is choosing a development platform. Roblox facilitates the development of games playable on several platforms, including computers, smartphones, and even Xbox consoles. Finally, you may offer Roblox Robux for sale so that gamers can purchase virtual goods and adornments.
Making a Game with Roblox
Roblox provides a wide variety of robust resources for making games. Everything you need to make videogames, from 3D models to user interface components, is available in one convenient location. For the sake of this lesson, however, we will focus on developing a Dino Run (chrome game).
The Roblox Chrome Game Development Guide is available here for your perusal. A reliable internet connection is also required for you to follow along.
Setting things up
You may save a lot of time by using one of the many available templates on Roblox instead of starting from scratch when making a game in a specific genre. For our project, for instance, the Line Runner template would work great as we are making a 2D runner game.
If you go to the All Templates page and from there choose the Line Runner template, you'll be all set. This stage of development can be adjusted as needed for the specific game you're making. That way, you can pick the ideal layout for your project.
Customize your Game
Playing the game will reveal that the majority of its gameplay elements are finished and ready to go. From here on out, it's all about tweaking the game's visual settings to your liking. You have complete control over the visual elements of the game, including level design, item placement, and prop manipulation.
To make modifications to the game, you must first open the Workspace tab in the Explorer window. From the Workspace window, you may make adjustments to the game by dragging and dropping objects into the game's 2D universe, or by deleting them entirely.
When you right-click an object in the game and select "Material," a selection of other materials matching that object's colour will appear. The templates would ensure that all content fits the game's theme by having predetermined settings for each piece of content.
Roblox Studio also lets you adjust the brightness of the screen to make it appear like sunlight in your game. To do this, go to the property settings for the lights and experiment with different times.
Publishing the Game
You've finished developing your game, and the good news is that releasing it to the public is a breeze. There are only a few easy actions you need to take:
Access the Roblox publishing option from the File menu.
The Publishing window is where you'll give your game a name and explain it to potential users.
In the devices area, you may toggle the settings on and off to publish the game for specific platforms.
After adjusting the game's parameters, you may immediately make the final build.
Done! Congratulation! You have just made your first Roblox game. Making your game available to other players is as simple as setting its visibility to "Public."
Conclusion
Roblox has simplified the process of making video games from scratch for gamers everywhere. You can make a completely playable game in a day using the development platform's premade materials and premade templates.
But ultimately, it's up to you and the kind of game you want to create. This tutorial should make it easy for you to create your first game.