Every time Diablo 4 gets a new update, bugs are likely to show up. A lot of people just want to play the game without having to deal with these changes. There is good news, though: most of Diablo 4's bugs can be fixed. 700004 is an error code that a lot of people are getting these days. The reasons why people get errors in Diablo 4 are many, but they can be fixed. Read on to learn what to do if you get the Error Code 700004 in Diablo 4.
What is error code 700004?
Find the 700004 error code. How does the battle pass work for gamers who try to use it before or after the season starts? Each season brings new content for people who work hard and pay for the battle pass. The ninth season, "Season of Blood," will end on January 23, 2024. Every season has a short break. Eleven days passed between the end of Diablo 4's first season and the start of its second, "blood" season. We think the break will stay the same for season three too.
When there is a break between seasons, some players might try to use their premium or fast battle pass before they should. This will cause the error code 700004 to show up. To fix this, you will need to update Diablo 4, restart it, and sign in to your Battle.net account again. You may still see this error code if you try to use your battle pass too soon after a season ends or a new one begins, though.
At BlizzCon 2023, it was said that Mephisto would be in the "Vessel of Hatred" expansion. When it comes out later this year, it will have new content that picks up where Diablo 4 left off. This season's battle pass will also be on it.
Error 700004 has been seen by some players who don't have the battle pass. This is because the mistake has to do with how season two started. A lot of people have said they've had this problem in the first week of season two. A month into "Season of Blood" on their deluxe edition of Diablo 4, some people are still having trouble.
Causes Of This Season Has Ended Error: Diablo 4
Code 700004 is one of the error messages that players have been getting a lot.
When a season ends, the error message with the code 700004 appears.
There is no longer a Battle Pass after the season is over. Players can no longer use it.
A new season usually makes players happy because it means new maps and rewards.
Because of a bug in the game, players also couldn't get the rewards for this season or the season before.
This message can also be annoying if you are in the middle of a game or trying to use the Battle Pass.
This message shows up when someone tries to use the Battle Pass for a season that is no longer going on.
How To Fix This Season Has Ended Error in Diablo 4?
The "This Season Has Ended Error" in Diablo 4 can be fixed in several ways. Now, these are some of the best ways to fix it:
Method 1. Log Out And Log Back In
You can log out of the game and then back in right away.
If you log out and then back in, the game will begin again. This might make things better.
Pick Log Out from the main menu to leave the game.
Wait a second, and then sign out. You have to join the game again after that.
This will make the game start over every time you log in and out.
Method 2. Check For Updates
When software is out of date, it can sometimes go wrong.
Start the game and go to the main menu to make changes. After that, go to Updates and click on Check for Updates.
Get any updates that are out there and put them on your device.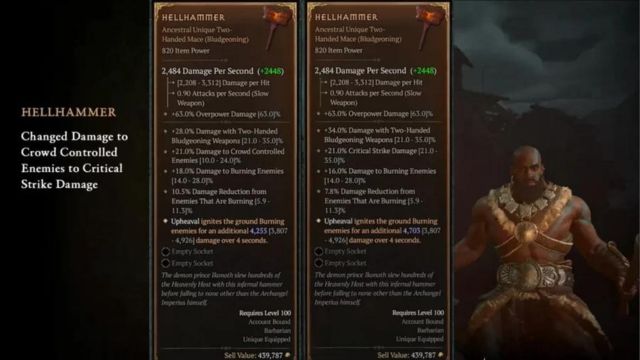 3. Contact Customer Support
If none of these work, you might need to call customer service.
Customer service might be able to help you figure out what's wrong.
Go to the game's main menu and select Options to get in touch with customer service.
After that, click on Help. Follow the steps on the screen to get in touch with customer service.
Call Customer Service if you need more help.
Method 4. Wait For The New Season
If none of those work, you might have to wait until the new season starts. When the new season starts, you can still use the Battle Pass for that season.
Conclusion
Not only you but also other people tried to play Diablo 4 and got Error Code 700004. It looks like the bug has been around since the beginning of Season 2. It states, "This season is over, and the Battle Pass for it can no longer be used." To get to the new season, sign out. (Code 700004)". This will happen if you try to use the Premium Battle Pass after the Season ends. But some players have said they are still seeing this error, even though Season 2 is still going on. To read more content like this, visit https://www.trendblog.net.
Frequently Asked Questions (FAQs)
If so, does Diablo 4 often give you the "Season has ended" message?
Users of Diablo 4 don't always mind the "Season has ended" error, but sometimes they do. This error may happen more or less often, depending on the server, game updates, and what each player does. You can quickly get back to the fun world of Diablo 4 with this full guide, which has steps to fix this error.
Is it possible to play Diablo 4 when I'm not online?
When you play Diablo 4, you can play with other people, but only if your internet connection is strong. If you want to play the game, you need to be online. For leaderboards, social features, and content that changes with the seasons, you need online servers. You will learn how to keep your connection strong in the guide so that you don't get server errors like "Season has ended" messages.
How often should I check the game to see if anything new has been added?
The best way to make sure you can play Diablo 4 is to keep it up to date. You should always be on the lookout for changes, even if they happen at odd times. They add new content and features and fix bugs. Games are updated so that they can do these things. Setting your gaming platform to get updates in the background is another way to stay up to date without doing anything.
Is there a known bug that causes the "Season has ended" message?
Sometimes bugs show up and make mistakes like the "Season has ended" message. The process of making games never ends. Check the official channels, forums, and patch notes often to find out more about bugs that have already been found and how to fix them. A lot of the time, people who make games work hard to find bugs and fix them in builds. This makes the games better for people who play them.
What should I do if these don't work?
There's a chance that none of these tips will help fix the "Season Over" error. In that case, you should call customer service. Game companies often have support teams ready to help people who are having trouble with their games. When you call support, you should be very clear about what's wrong and list any steps you've already taken to fix it. This will help you get back to the game faster and better.