How to print text messages from iPhone. Millions of people at this time use iPhone to communicate everyday. Sometimes, it becomes important to save or print the text from an iPhone suh as a proof or evidence in the court. Here, in this article I am going to share a step-by-step guide using 4 different methods for how to print text messages from iphone. 
The AirPrint feature is not natively supported by the iPhone messaging app. Because of this, we have established additional means for you to effortlessly print your messages without charge.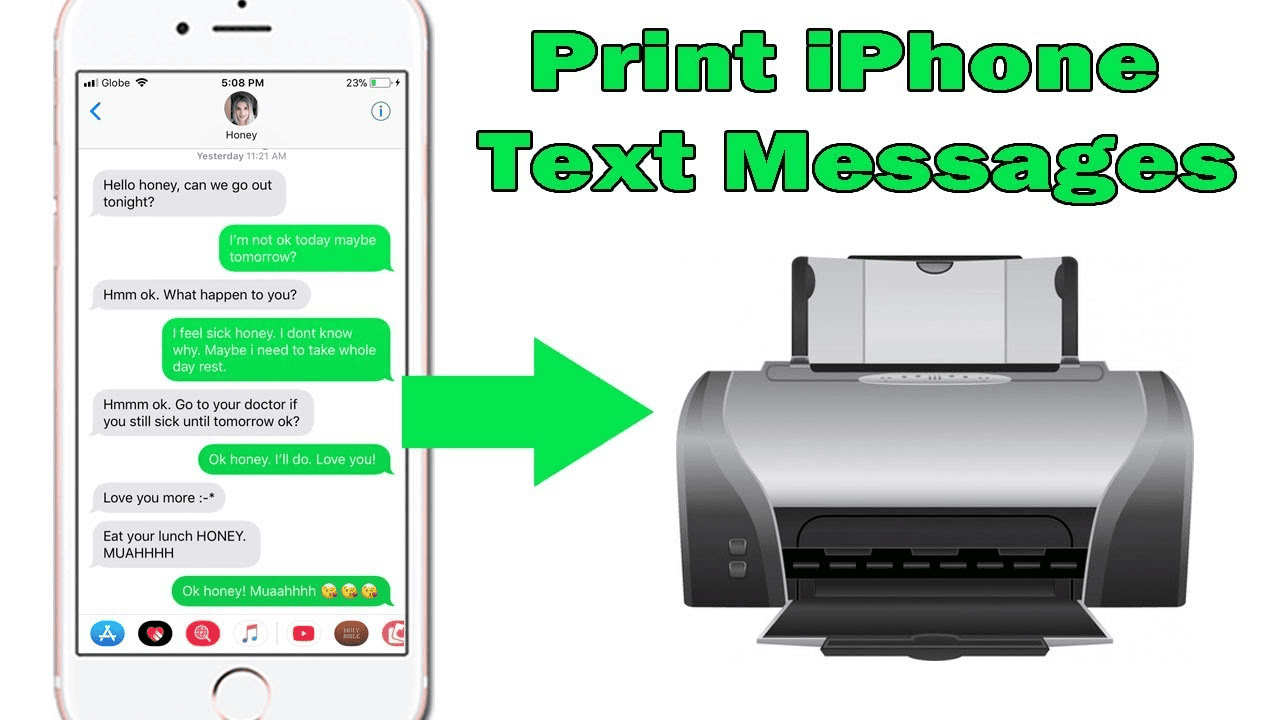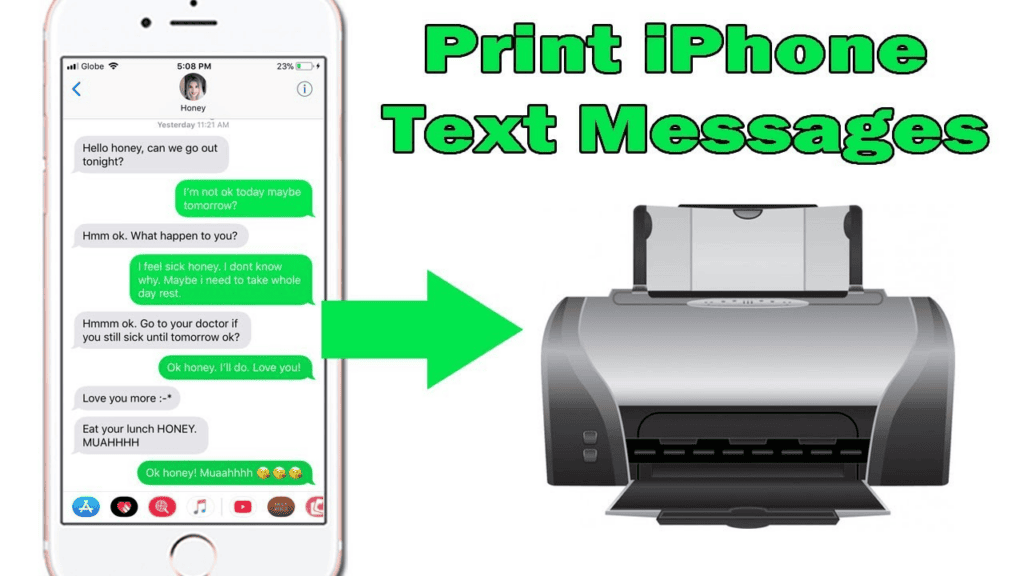 How to print text messages from iPhone
In case you're in a rush to find a solution that works best for you, here's a breakdown:
Try Methods 1 or 2 if you only need to print a few texts.

Try Methods 3 or 4 if you wish to print dozens or hundreds of messages.

We recommend speaking with a lawyer to determine the proper format if you plan to use your text messages as evidence in court or for legal matters.
1. Copy Text and Email It to Yourself via Mail App on iPhone
This is one of the best ways to print your messages, but this method is valid only if you are not looking for date and time attachments. 
This method is a bit more time consuming in terms of collecting large data, because in this you have to copy and paste the data one by one which takes a lot of time. But if you just need some couple of messages as a backup then this is a most used and preferred method for you. Lets know more about it using a step-by-step guide. 
On your iPhone, launch iMessages or any other text messaging application. Pick a discussion, locate the message you wish to print, and hold down the button until you see a "Copy/More" dialogue. Then select Copy from the menu.
Launch the iPhone's Mail app. Copy the content, then paste it into the New Message area along with your email address before clicking "Send."

Ding-dong! You received a new email. A bottom-right arrow (highlighted in red in the screenshot below) can be tapped once you open the document. select "print" from the menu. Then choose a nearby AirPrint-compatible printer and begin printing. That is really easy to do!
You can use them if you send emails using any other apps. The procedures are essentially identical. I don't have an AirPrint-compatible printer, for instance, and I prefer using Gmail over the Mail app. Because of this, using Gmail to send emails with copied messages to my Windows PC is significantly simpler. I can print emails directly from my computer by doing this.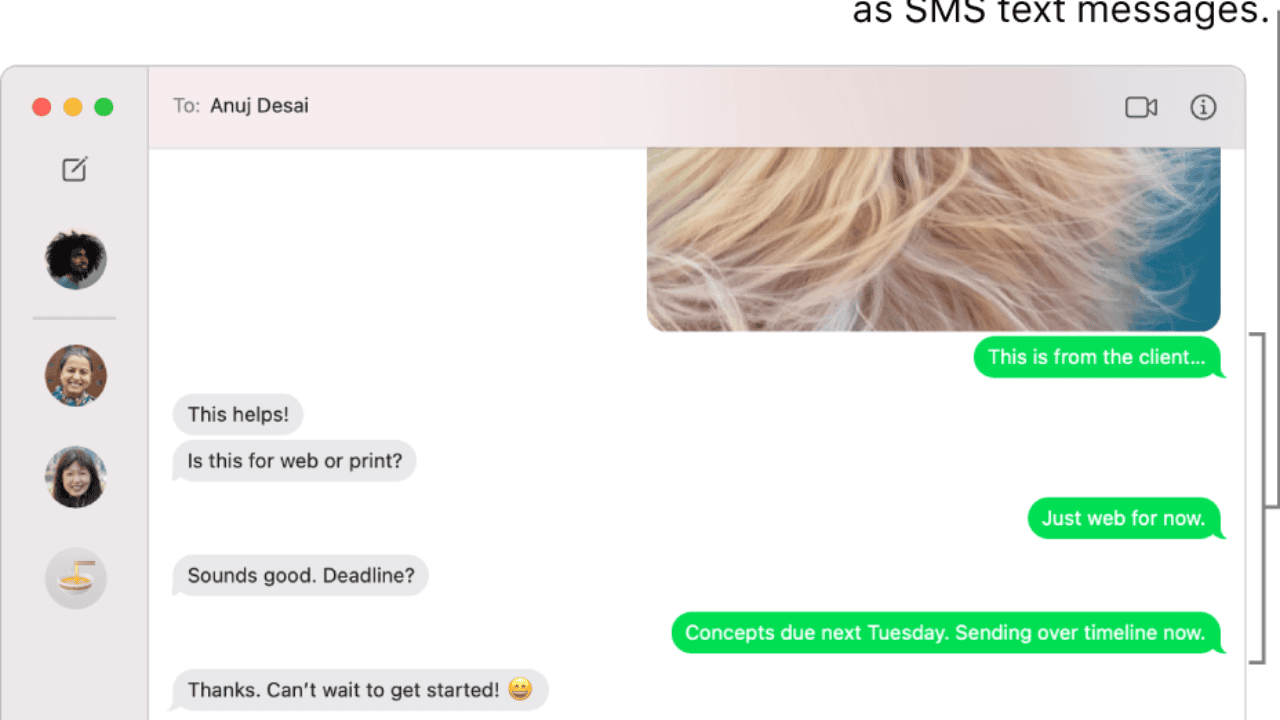 2. Take iPhone Screenshots and Print Out as Images
This technique also requires an AirPrint printer or a PC/Mac that is attached to a printer. The nice thing about screenshots is that they let you save all the crucial information, like contact information and the time and date of the chat. However, if you need to print numerous messages at once, this solution isn't the ideal.
When dealing with a legal matter, taking screenshots of your messages is very beneficial. It could be necessary for you to show actual iPhone screenshots. To be on the safe side, find out from your attorney whether you can use your text messages as evidence in court and the best printing technique.
You must capture screenshots of the messages you want to print out and then use an AirPrint printer to print them from your iPhone. Detailing how to achieve that is as follows:
Launch the iPhone SMS chat. Press and hold the "Home" and "Power/Lock" buttons simultaneously for a few seconds to snap a screenshot. Slide left on the screen to show the time stamp for each message. While holding the screenshot buttons while doing that could be challenging at first, you'll soon get the hang of it. More information is available in this Apple manual.

The screenshot is complete as soon as the flash shows on your screen. Tap "Done" in the top left corner to save it to Photos. Choose "Save to Photos" from the two new options that will appear.

Select the screenshot you wish to print in the Photos app. The "Print" button will appear when you tap on the square with the upward-pointing arrow. To start printing, press it.
You can also email these screenshots to yourself and print them as images from your PC or Mac.
3. Contact Your Phone Carrier to Request a Copy of Text Message History
Text messages can be requested for many reasons, but getting them through your phone provider might be challenging. Not every service provider is willing to reveal such private information. In reality, some of them merely save your contacts, the date, and the time instead of the text message's actual content.

Asking your phone carrier's customer service about their text message policy is the easiest approach to accomplish this. They'll probably ask you to give a compelling justification for your request. Even filling out and notarizing a separate form can be required of you. If you don't provide a court-issued paperwork to the phone carrier, they might also refuse your request.

My teammate JP has some information on this topic. While residing in the country, he used AT&T phone services. He may check billing information, data consumption, and text message information using an AT&T web interface.

So, if you don't have time to contact, you might try visiting the official website of your phone company to see whether you can download the text messages. Although it might not be effective for everyone, it's worth the time to check.
4. Export Messages in Batch using Software and Save as PDFs
There is no better method to print several messages than to back them up on your computer and save as PDFs. You'll need a Windows PC or Mac computer, an iPhone, a USB cord, an iPhone management app, and your iPhone to complete this task.
I previously mentioned that I use a Windows PC for business. I'll demonstrate how to use the AnyTrans application to export the messages. iMazing is a fantastic substitute because it makes it simple to save and print text messages.
Install AnyTrans on your computer after downloading it, then launch it. To manage your iOS content, go to the site, click Device, then scroll down. Select "Messages." Pro tip: Click "Refresh" to first backup your iPhone to your PC if you don't see any messages below. then go back to step one and repeat it.

You can choose to export text messages from your iPhone in PDF, HTML, or TEXT format with AnyTrans for Windows PC. Select the necessary format by clicking "Settings." Don't forget to select an export path and click "Save."

Select the contacts whose texts you want to print from the list on the left. Then, export them to your computer by clicking the "To PC/Mac" button.

To view the exported messages on your PC, open the selected folder at this point. Print them using the attached printer.
There are two certain ways to rapidly print off some text messages from your iPhone: copying the messages and forwarding them to yourself in an email, or taking screenshots and saving them as pictures. Prepare a set of unique documents in case you decide to ask your phone provider to print your texts
Conclusion
You may export all of your text conversations directly to your computer and save them as PDFs or in any other format with AnyTrans or iMazing, but they are not free. You can test the program's functionality in a free trial mode. The licence must then be purchased in order to keep using it.
I sincerely hope that these useful tips have made it easier for you to print off the text messages from your iPhone. If you have any inquiries concerning these procedures, please let me know. Also,  feel free to share your suggestions in the comment section below.
Also Read: 
iPhone SE 4 Rumored to Feature a 6.1 inch notch display in 2022
How to Set up Always-On Display on iPhone 14 Pro
6 Top Comparisons Google Pixel 7 Vs iPhone 14 Including Display, Design
How to lock the Hidden album in iOS 16 on iPhone
FAQs: 
Q1: How can I print an entire text conversation from my iPhone?
Launch iMazing and connect your device.

Select your iPhone in the sidebar and click Messages.

Choose a chat(s) or message(s) your would like to print.

Click the Print button.

Review print options and confirm.
Q2: Can I print or email text messages from iPhone?
Pick a discussion, locate the message you wish to print, and hold down the button until you see a "Copy/More" dialogue. Then select Copy from the menu. Launch the iPhone's Mail app. Copy the content, then paste it into the New Message area along with your email address before clicking "Send."
Q3: Can you download text messages from an iPhone to a computer?
You must create a backup on your iPhone or iPad computer before you may transfer text messages from your iPhone to your computer. Before exporting your text and iMessage messages, make sure they are all stored in the backup by backing up your iPhone on your computer.
Q4: Is there a free way to export text messages from iPhone?
EaseUS MobiMover Free, the free iPhone data transfer programme, is required to export text messages from an iPhone for free. You will benefit specifically from it if: Files can be transferred from an iPhone, iPad, or iPod Touch to a PC. Transfer information between iDevices.
Q5: How do I download an iMessage as a PDF?
Simply click Print from the File menu while the sender or group name is chosen, then choose Save As PDF from the PDF dropdown menu at the bottom of the window.